Ravens Coach Makes Hilarious 'Eagles Fans Throw Batteries' Joke Ahead Of Game
:: cue Rocco in Boondock Saints screaming, "FUNNNNNY, FUCKIN' FUNNNNY!!!!" (minus the violence) :: 
"It's gonna be a lot of fun. We'll be able to know - it's 7,500 [fans], right? - we'll be able to know at least, it'll be easier to pick out - what is it? D batteries - out of the stands if that happens."
- Ravens Defensive Coord. Don "Wink" Martindale, (who happens to look like everyone's uncle I've met on beach trips to Wildwood, NJ for some reason. Before getting into football I would not be shocked to learn he plumbed houses for a buddy's slightly shady but good-hearted contracting biz & had an affinity for Coors. Oddly specific but very spot on in my mind.)
Anyways, here's the progression of my thoughts upon seeing another Philly batteries joke:
Giphy Images.
Giphy Images.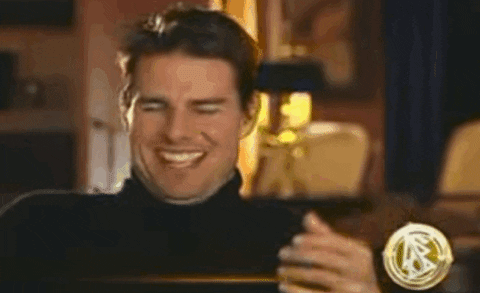 Giphy Images.
Giphy Images.
Giphy Images.
Giphy Images.
Giphy Images.
Giphy Images.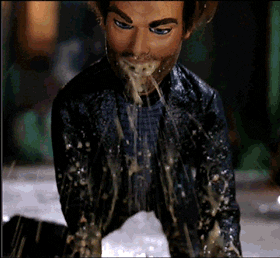 Giphy Images.
Giphy Images.
Ah well. It's just part of being a Philly fan at this point. There's no escaping it. 
Speaking of tomorrow's game - Everyone is injured, we've only won one game thus far & the Ravens are coming off two straight W's, BUT I've never been into logic & reason and I have a new lucky hoodie (thanks DYEhard!) so if you're in PA go ahead & keep 'Eagles 34 - Ravens 27' in mind when you hit up the Barstool Sportsbook app. 
And say what you will with your outdated little jokes "Wink" Martinale… if you blink your team is gonna Martin-FAIL as you miss us scorin' TDs at the Linc like we're crammed full of charged-up D-cells. (* This is why I'm not a go-to 'sports' person here.)
In closing, happy Saturday to all, especially to those trapped going to apple/pumpkin orchards to wait in lines & swat at yellow jackets and take Instagram photos for others all day. You'll be on the recliner tomorrow, promise! 
And if you want to know the history behind the battery throw click HERE. (Spoiler, it wasn't our fault, it was J.D. Drew's.)