More Bad News Cowboys Fans: Kyler Murray's Coming Home And He's Never Lost In Jerry's World
MONDAY UPDATE:
It appears that the Arizona Cardinals are employing the Dallas Cowboys strategy for overcoming defensive adversity; just try and outscore them. First one to 40 wins. With Chandler Jones out, Deandre Hopkins revealed their plan was to just score more in Jones' absence. 
Listen, I'm all for points, points and more points but as a Dallas Cowboy fan, I can tell you that is NOT a recipe for winning a tremendous amount of games. 
Kliff echoed D Hops sentiment by saying "Every player on this team. You've got to step your game up offensively, score more points, special teams-wise get better field position, and defensively we got to find a way to generate pressure."
You know what that means right? TAKE THE OVER
Finally, to follow up on Dak's injury, there was no infection after the surgery, which is a big deal because it can delay rehab significantly. And to show you what kind of guy he is? He's taking daily Covid tests so he can remain around his teammates. Get better soon, Dak. We already miss you.
Here are a few prop bets I like for tonight's game.
Andy Dalton TD Passes +2.5 (+215)
CeeDee Lamb Receiving Yards o61.5 (-112)
CeeDee Lamb Receptions o4.5 (-129)
Larry Fitzgerald Receiving Yards  o40.5 (+116)
Kyler Murray Rushing Yards o42.5 (-112)
Remember to download the Barstool Sportsbook app, and always bet responsibly!
====================================================================================================
Dual-threat QB, an offense that can beat you in the air or on the ground, and a couple of pass-catching backs that can get to the second level faster than you can say "Oh no…" 
Giphy Images.
That might have sounded like the Dallas Cowboys a week ago, but alas I'm talking about the Arizona Cardinals who not only are an offensive problem but currently have a top 10 defense as well. 
Dallas vs. Arizona on a Monday night in front of a national audience. 
Am I worried? Nope. Worry constitutes uncertainty. I am very certain how this game is going to go. And I, unequivocally, know it's not going to end well for the Dallas Cowboys. 
Murray is going to TORCH this Dallas secondary. Chase Edmonds and Kenyan Drake are PROBABLY going to get out in space and make guys miss A LOT. D Hop? Going to feel like DK times 1000. Chido is tentatively a go, LVE is possibly back, Randy Gregory can't make his return until next week's game against Washington, and Trysten Hill is out for the year. 
Lord help us. 
Giphy Images.
Offensively this might be Dallas' biggest challenge and that's not just because Dak Prescott won't be under center. Arizona's secondary has a couple of big time playmakers who are going to FOR SURE make it difficult for the Red Rifle to shoot down field deep. And even without Chandler Jones - who just went down with a pec injury - I still think the Cards will be able to create pressure. 
What's the game plan? I guess keep it competitive? The biggest weakness that Arizona has is their offensive line. D Law and Aldon Smith are going to need to make plays if there is any chance for Dallas to have a chance. D Law has been mostly atrocious this season and Everson Griffen (who mysteriously missed practice this week) has been even worse, so they're going to need to regain their confidence and try and get pressure all while staying in their gaps… otherwise Kyler is going to run, run, run, until his Daddy Kliff Kingsbury takes the football away. 
Mike Ehrmann. Getty Images.
See this? That could be him all day. 
And finally, the second half of the plan is to keep it fucking simple. No exotics. Give the ball to Zeke in as many ways and as often as they can. Eat clock like it's their last meal. Play action passes when the opportunity presents itself, and HOLD ON TO THE FOOTBALL. 
It should be fun to watch until it ends in heartbreak. Just warning Cowboys fans now, it WILL end in heartbreak.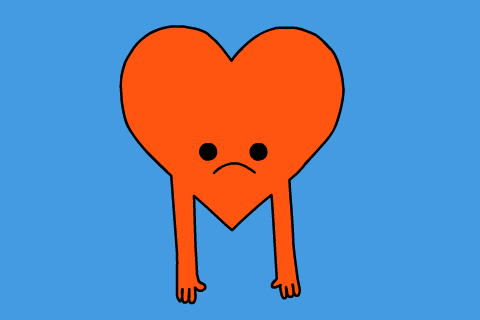 Giphy Images.
Remember when we weren't sure if Kyler Murray would ever play football again after the 2019 Rose Bowl? That was fucking insane. This year alone, he has run the ball for more than 65 yards in 3 of 5 games. LOL
Prediction: 33-27 Cardinals 
I'll update this blog on Monday with some prop bets and any updates that happen over the weekend. 
And for the love of god, support the one shining bright spot this year. Buy a CeeDee Lamb t-shirt in the link below.