Jessica Simpson is 40 and a Mother of Three and Putting the World on Notice She is Ready to Dominate Once Again
Daily Mail - Jessica Simpson shared another image to Instagram where she was showing off her sculpted body.
The 40-year-old Dukes Of Hazzard actress turned fashion designer was seen in a plunging keyhole bra top and leggings for a yoga session in the backyard of her $11.5M Hidden Hills, California mansion.
This comes nearly two weeks after the mother-of-three was seen doing a warrior pose in the same outfit. ...
Simpson is proud of her shape after working out again and giving up alcohol. She lost 100lbs last year after ... [t]ipping the scale at about 240lbs following the birth of Birdie Mae in March 2019, Simpson turned to her longtime trainer Harley Pasternak for help in reclaiming her body after having delivered three children in eight years. 
Her routine centered on five daily tasks: getting in her walking steps, exercise, eating healthy, getting at least seven hours of sleep and unplugging from technology for an hour. 
Sweet mother of all that is holy. Is there anything more inspiring that a future champion coming back to reclaim their belt? And doing whatever it takes, paying any price, to make that belt fit once again? 
Let's be clear: I'll die before I weight-shame anyone of an advanced age, especially after they've given birth. Believe me, I lived it. Having kids can alter your whole body chemistry. I know after we had our second child, it took me forever to lose the sympathy pounds I put on. (Oh, how I do remember the joys of having a full time designated driver. But it came at a cost.) Plus your whole life and schedule revolves around the babies so there's barely time for sleep, never mind exercise. Which makes Jessica Simpson's transformation all the more impressive.
This is what 40 looks like now, folks:
And while I suppose it would be more appropriate to quote a Jessica song, I can't help but reference The Who instead and say, "Meet the new boss, same as the old boss."
Giphy Images.
Giphy Images.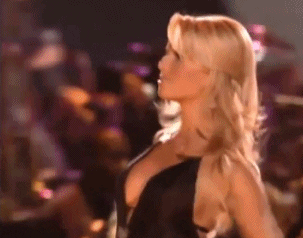 Giphy Images.
Giphy Images.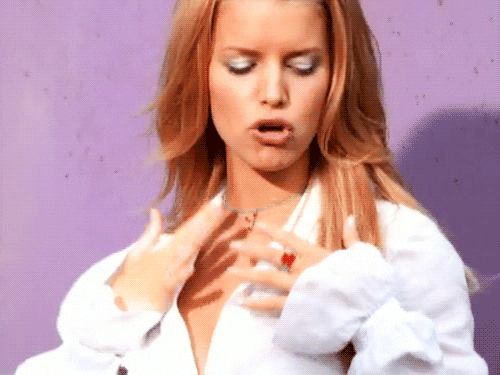 Giphy Images.
And to think, all it took for her to reclaim her crown was walking steps, eating right, getting sleep, unplugging and giving up the booze. I plan on doing none of those things except the sleep. Because I was never the male equivalent of a Jessica Simpson. But I respect the hell out of her for getting back in peak form. I'll bet anything her 40s prime will be even better and longer than her record breaking 20s prime. Congrats on a job well done, My Queen.