The Top 5 Most Inconsequential Major Cities in America
With the 2020 census coming out, I decided it would only be unfair to ignorantly recognize a few of the US cities that will (likely) be on the updated "Top 50" list. These aren't necessarily the worst, trashiest, or most depressing major cities in America. They're simply the least significant and most forgettable ones that, according to 2019 estimates, are in the top 50 most populous cities in the country. Disclaimer: I haven't been to any of these places physically. 
Jacksonville (Population: 911,507; 12th largest city in the US)
With nearly a million people, Jacksonville is the largest city in not just the state of Florida, but the entire Southeast region of America. It has more people than Atlanta, New Orleans, and Starkville, Mississippi combined. It's the biggest city by area in the continental United States; it's right next to the coast; it's warm and sunny year round; and when laid out like that, you'd assume it would be one of our nation's premiere tourist destinations or economic hotbeds. Instead, it's a comically bland disgrace of a place that's best known for the most forgettable football team in the NFL. Aside from a fever dream type display of asymmetrical urban rednecks shouting "Duuuuval" in perfect disharmony, the city completely and utterly lacks pizzazz and memorability.  
Jacksonville could get shredded to smithereens by a typhoon and not a single soul outside of Duval County would even think twice about it. What I'm trying to say is that the city of Jacksonville, Florida could fall victim to a geographically impossible natural disaster that obliterates their infrastructure and economy, and the majority of people in America would still only think "Gardner Minshew" or absolutely nothing when "Jacksonville" is mentioned.  A gentleman by the name of Mark Brunell is considered by many to be the greatest Jacksonville Jaguar of all time. I follow over a thousand people on Twitter, most of whom are women who looked attractive in their quinoa-sized avatar upon first glance, but many of whom are men who incessantly tweet about sports for a living, and Mark Brunell hasn't been mentioned by a single one of them since almost three years ago. And each time, it was exclusively for weeping and whining. Not being a good or decent football player. For sobbing and lamenting.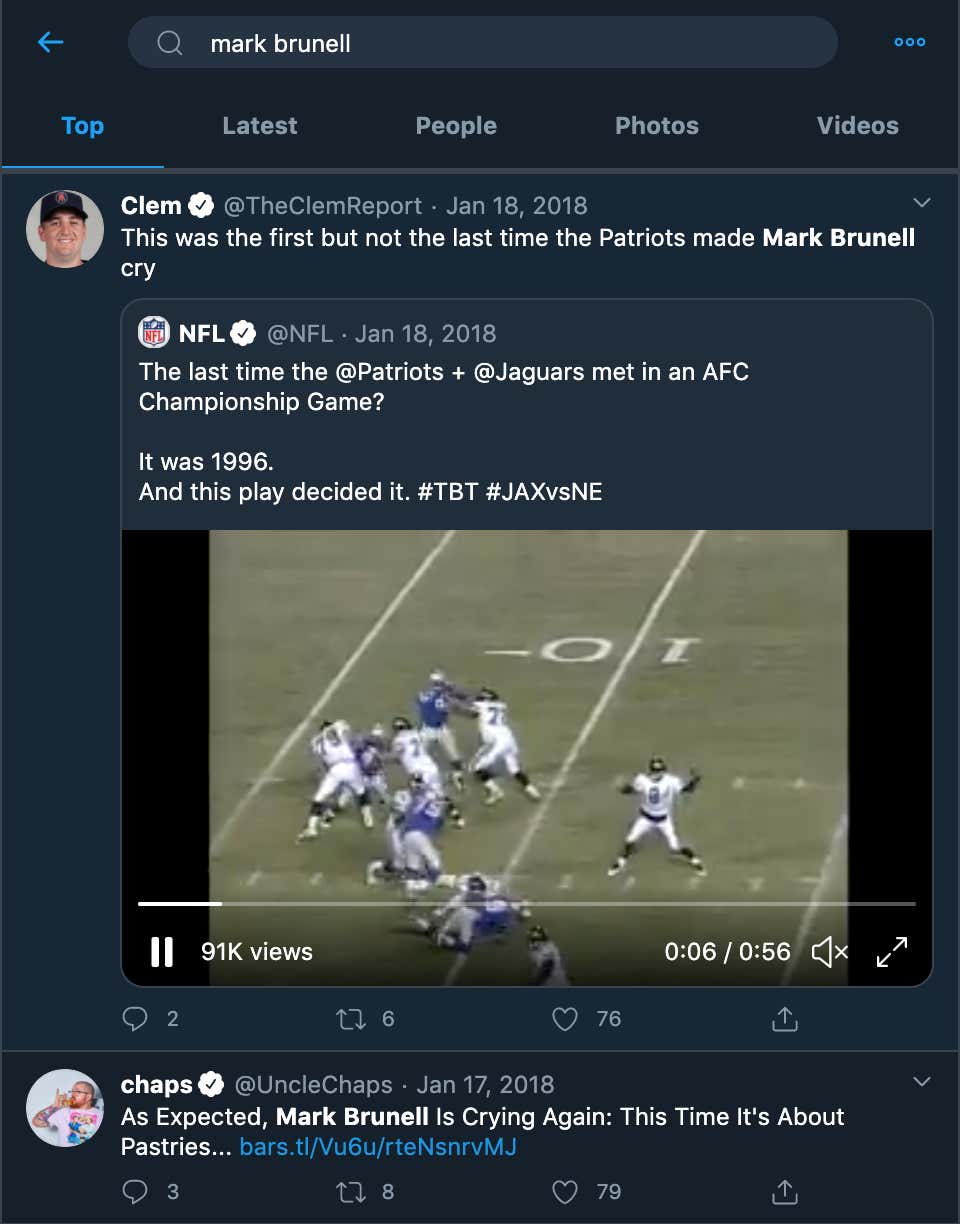 And currently, the most entertaining and relevant person, place, or thing in the entire 800 square mile metropolis of Jacksonville is a 24-year-old kid from Mississippi with a moderately unique mustache and a statistically mediocre quarterback rating. Or is it?
I love how this guy tries to back up his argument that Jacksonville isn't boring by mentioning that he's been actively trying to Google search "things to do in Jacksonville" without actually finding anything worth using in his passionate counterpoint. 
So going to the movies, eating cheap desserts at a chain restaurant, and bowling are the BEST thin— wait, does that say the cummer museum? 
Could it possibly be? Could an esteemed gallery paying homage to the world's most photogenic orgasms, complete with bronzed busts of history's most fertile ropesmiths and glass-enclosed loads extravagantly displayed on ivory canvases, actually change my opinion on Jacksonville as a whole?
Nay. Alas, it's just a regular, old art museum named after some old dweeb named Arthur Cummer. And it's as mundane and forgettable as the 12th most populous city in America. 
El Paso (Population: 681,728; USA #22)
El Paso is larger than both Detroit and Las Vegas, and has more people than Pittsburgh and Cincinnati combined (whatever that's worth). But aside from a horrific tragedy or two, I couldn't tell you a single thing that's happened there in my lifetime. The Tony The Tiger Sun Bowl? Matter of fact, I think the coolest thing to ever happen in El Paso was the fourth best shootout from No Country for Old Men, and that didn't even happen in El Paso. It was filmed in New Mexico. Granted, I'm half sure the scenery in El Paso is beautiful, the Mexican food is phenomenal, and the culture is somewhat remarkable. I'm just saying that the city is impressively unpopular, unmentioned, and with all things considered, extraordinarily inconsequential. 
The closest city to El Paso, Texas with a professional sports team isn't Houston, Texas (746 miles away), Dallas, Texas (634 mi.), or even San Antonio, Texas (551 mi.). It's Phoenix, Arizona...which is still 430 miles to the west. Ignoring the city's high school graduation rate and assuming that El Pasoans are smart enough to avoid risking a 6 and a half hour road trip just to watch the Cardinals tie the Lions, then their sports fans are all stranded in the West Texas desert and left to root for........the UTEP Miners. Who haven't won a bowl game since 1967 or a March Madness game since 1992. 
Wichita (Population: 389,938, USA #51)
Look, I hate Kansas just as much as the next guy, but you have to admit that Wichita isn't that bad compared to other major cities like Aleppo, Syria and South Aleppo, Syria. 
Actually, I can't even pretend to lightheartedly joke about the Old Cowtown museum or make lazy barbs about how people from the city apply to Sonic just so they can experience the thrill of rollerblading chili dogs to their local prom court. Wichita isn't even one of the 50 largest cities in America anymore; I just felt the need to remind the state of Kansas that the vast extent of their out-of-state recognition comes at the schoolboy-sized hands of a miserably minute Manhattan blogger. 
Mesa (Population: 518,012, USA #35)
Mesa, Arizona is a bigger city than Miami, Florida. I'm not making that up. A Phoenix suburb named after a flat, four letter landform has a larger population than the world-renowned home of Pitbull, DJ Khaled, and Tate Martell. I'm confident that no one in the history of international or local entertainment has ever "repped" Mesa, Arizona in any way, shape, or form. Nothing against one of the most influential alternative rock/power pop bands of the early 2000s, but the top five most famous people from Mesa, Arizona are the five members of Jimmy Eat World, including their former bassist Mitch Porter who left the band in 1995 for "personal reasons." Token CEO's third string social media intern has more followers on Twitter and Instagram than Mesa, Arizona's third most famous person of all time.
Fresno (Population: 531,576, USA #34)
Fresno is the fifth largest city in California—bigger than Sacramento and Oakland—and big old gun to my head, I couldn't even pretend to tell you a single thing that its 530K+ residents could even remotely feel a smidgen of local pride or excitement about. Maybe it had a team that experienced minor success in the WAC conference once upon a time? Then again, maybe not. I just know that I never hear the word "Fresno" used in any manner, and if I do, I still don't. 
Fresno is so boring that people there are enthusiastically volunteering to suck the wieners of anonymous Reddit users. Think about that for a second. There are several different apps and websites specifically designed for hooking up with the most desperate and horny adults in your city, and people from Fresno are taking to r/RandomActsOfBlowJob to try to assuage their loneliness and boredom. It's such a dull city that even the blowjobs in Fresno lack spunk.  
It's such a dull city that people in Fresno are "itching" to "play some basketball," an activity that solely requires items invented in 3500 BC.