Thanks To Social Media It's Once Again Confirmed That No One Had A Better Night In The Bubble Than Tyler Herro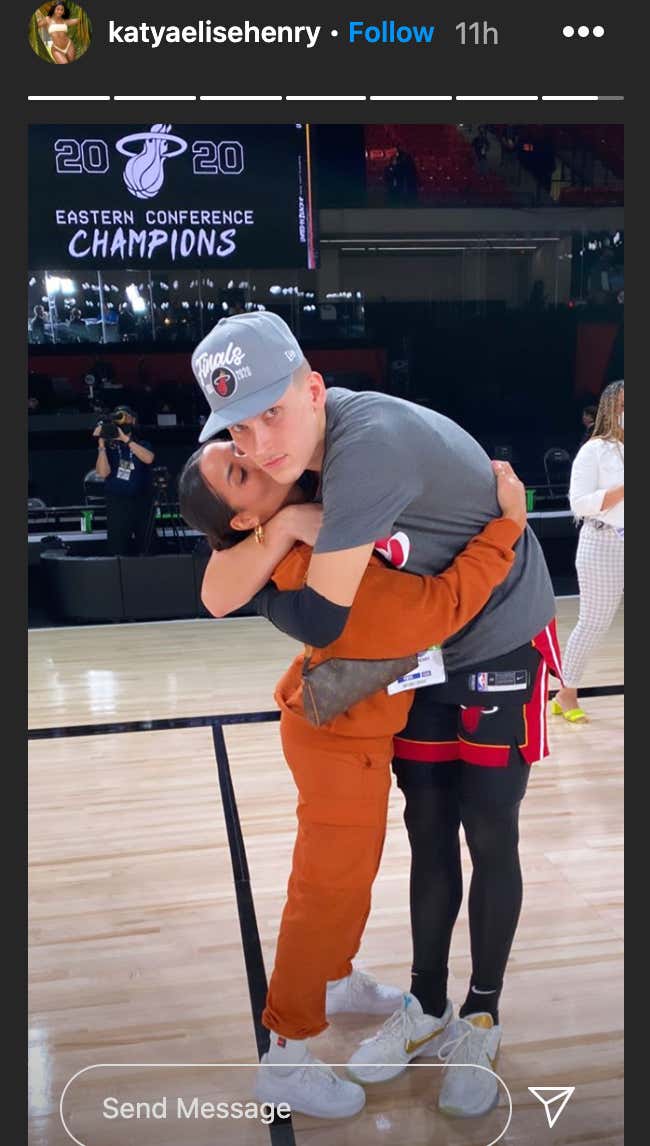 You wanna talk about breakout stars in the bubble, Tyler Herro is up at the top of that list. The man dropped 37 as a 20-year old rookie. He's closing games for the Heat and becoming one of their most valuable players. He finished game 6 with a 19/7/5 stat line while hitting a couple big shots in the 4th quarter during the Heat run. 
Oh, he's also dating Katya Elise Henry, who got an invite to the bubble. We saw after the 37-point performance that he 100% had more fun in the hotel room after: 
And now thanks to winning the Eastern Conference Finals, we can confirm one more time that Tyler Herro had the best night in the bubble. You don't bring your chick on the court for a kiss unless you know shit is going down after. And to think he almost went to Wisconsin and missed out on all of this. I can't think of one smarter decision an individual made than Tyler Herro decommitting from Wisconsin and going to Kentucky. If he stays at Wisconsin, he's still there. There's zero chance the offense is run through him with Ethan Happ there. He's forced into that swing offense and is a college player for at least 3 years when he finally gets to take over the offense, assuming Gard doesn't force Brad Davison into the focal point. Instead he goes to Kentucky, gets utilized as a top-2 option on offense, gets to be a playmaker and turns into a lottery pick. 
And that's why he landed Katya Elise Henry. Have a bubble, kid. Have a damn bubble.