Guy Films Himself Walking Backwards Through The Woods As He's Being Stalked By A Momma Grizzly And Her Two Cubs
I'm so confused by bears, like they're smart, but they're also dumb? If you walk backwards and remain calm and you're fine, but the second you run or look like prey, you're dead? Timothy Treadwell had them figured out, but not me. (IYKYK.) Which is why it always blows my mind when people are able to override the fear in their brain and stick to the game plan. I just can't imagine seeing this...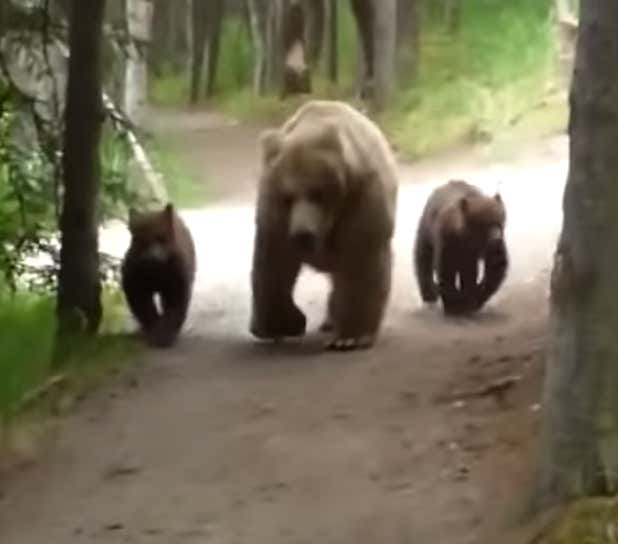 and saying "yeah let me just take my time and mosey my ass on out of here." I'd turn around and book it, which is also why I'd immediately be eaten alive. And how about him talking out loud to himself? Was that part of the strategy? I almost pooped myself when he said he wants to make sure he doesn't trip. Oh well. Glad he's okay. Here's another video of a guy who was able remain calm while looking death in the face. Get a load of the size of this John…
Crazy. On to the next blog. Thanks for reading!