Today I Learned That Paris Hilton's Sex Tape Is Dedicated To The Memory Of 9/11
So Paris Hilton has a new documentary out today and, naturally, she's become a topic of conversation around the office. I caught a scene of the documentary this morning where she was saying that she feels partially responsible for creating the social media and reality star trends, and earnestly reflects about whether or not she created a monster. It was pretty chilling, both realizing that not only did Paris help kickstart the downfall of humanity, but that even she feels bad about it now. 
Of course, the discussion quickly turned to her sex tape, as discussions do when they're about someone who has a sex tape. We were googling whether or not she released it herself and how much money she made and all that when we stumbled upon something that's just incredible: the opening shot of "One Night in Paris." 
That's real. That's actually what it is. The screen fades to black and then comes back to Rick Salomon watching himself fuck Paris Hilton. It's a STUNNING opener, up there with the Inception opening scene. It's not just a PornHub upload either, it's part of the official release. From Wikipedia:
The official release of the video opened with a dedication that states: "In memory of 9/11/01… We will never forget."
The worst part of all of this? For me Paris Hilton and 9/11 are forever intertwined now. I'll never think of 9/11 without thinking of Paris Hilton's sex tape, and I'll never think of Paris Hilton without thinking of 9/11. They're two sides of the same coin and I will never be able to forget that. It's my favorite 9/11 tribute ever, just beating out the Marriott's 30 minutes of free mini muffins.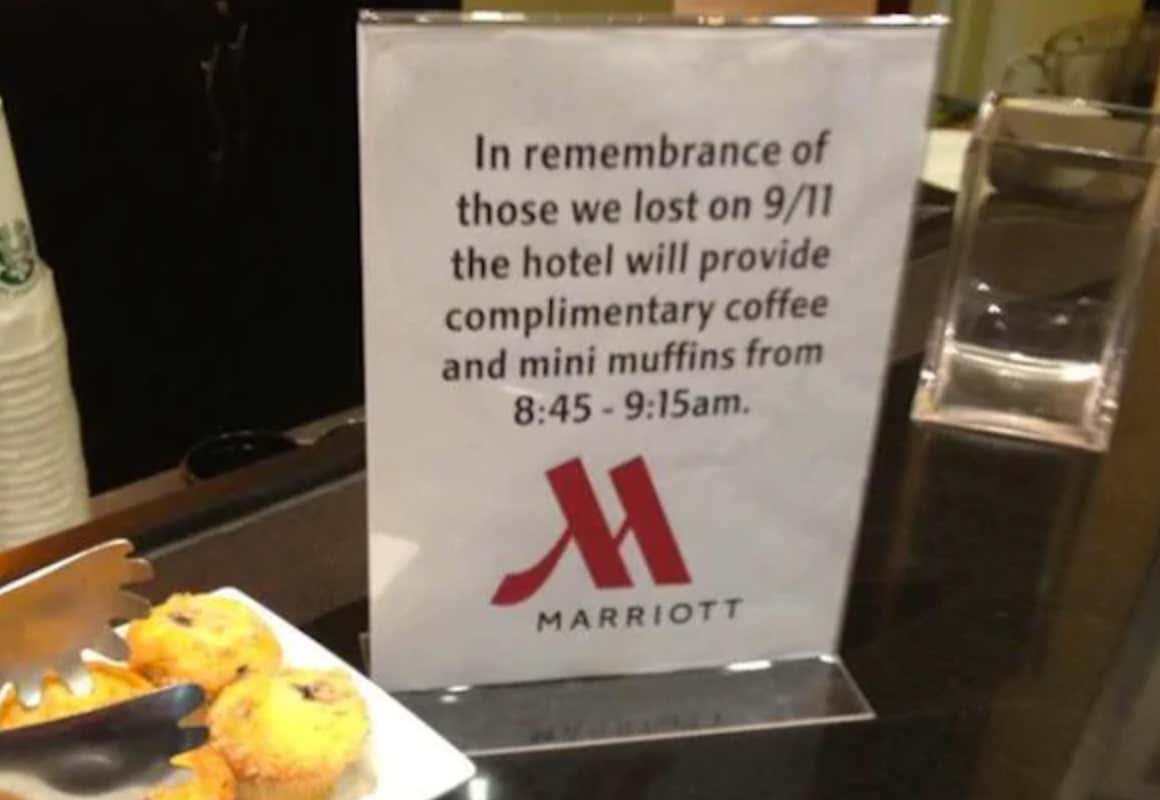 PS - there's not really a time where this would've been an acceptable opening scene, but the sex tape came out in June of 2004. So it really doesn't make any sense at all.