For The Second Straight Year, Lane Taylor Is Out With A Season-Ending Injury
COME ON MAN! Not Lane Taylor! You obviously never want to see any player get injured, but why Lane Taylor? 
This isn't about the team and the fact that both starting guards left yesterday's game with injuries, leaving the Packers down to their last active lineman; this is about the undeserving misfortune of Lane Taylor.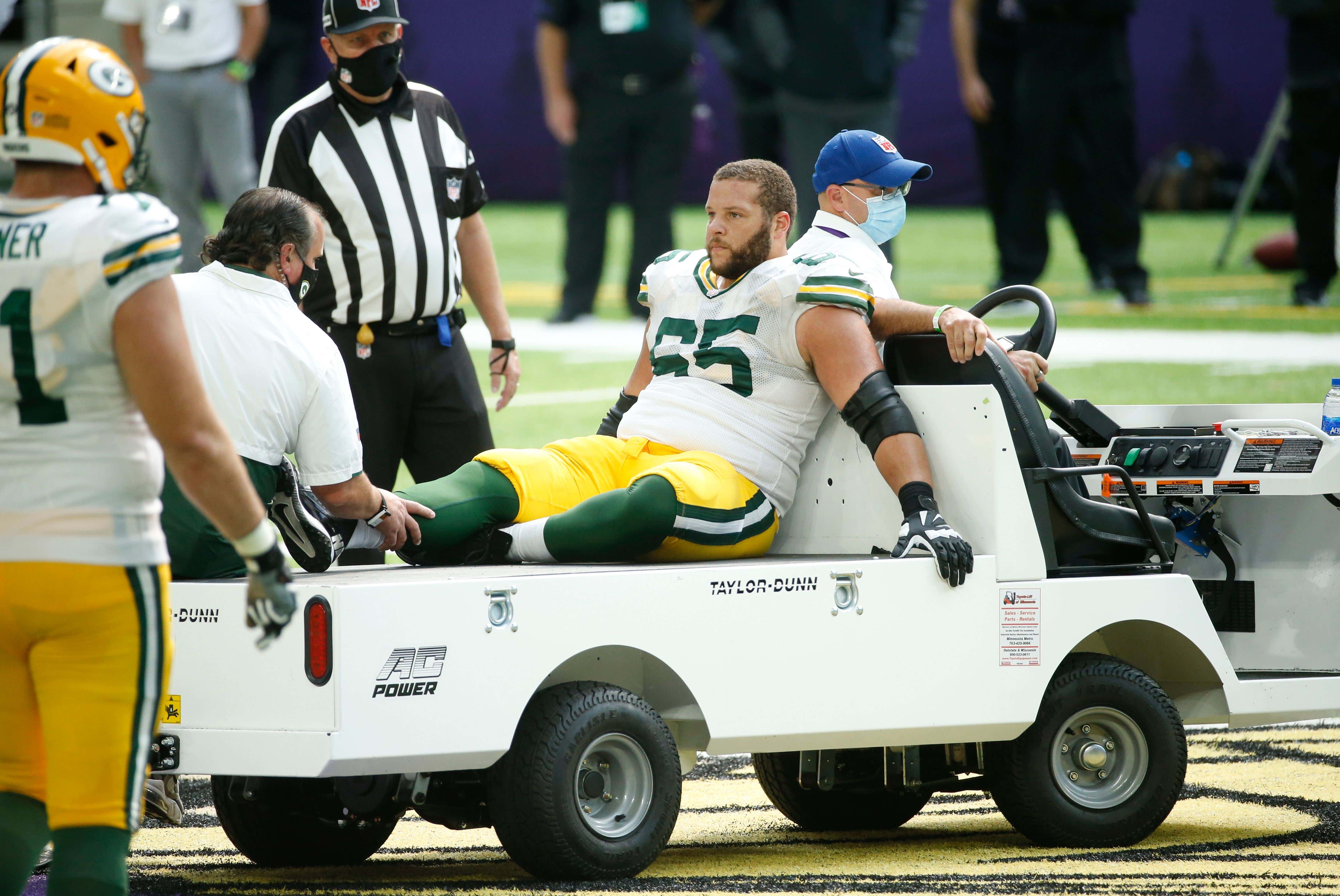 Bruce Kluckhohn. Shutterstock Images.
A little less than a year ago, he suffered a biceps injury that put an end to his 2019 season only two games in. It wasn't exactly great news then, but after giving the team four consistently healthy and dependable years, you just kind of accepted that injuries are inevitable. 
However, comebacks are not. 
So for the past year, Lane Taylor had been working his ass off to make it happen and it showed this summer. Not only was it impressive to see him compete, but he looked so damn good, it was enough to win him his job back. 
And just like that - not even one full game into the season - he's out. 
Jim Mone. Shutterstock Images.
 "My heart goes out to him," LaFleur said. "Just battling back from the significant injury he had last year to get to a position where he was in our starting lineup, certainly he will be missed. I just feel bad for him as an athlete, as a man. It takes a lot to come back from a significant injury and he put the time in and put himself in great position to have a great year." (source: Packers.com)
Just sucks. It's not the story you want to hear or the ending you want to see for a good guy, but hopefully the worst-case scenario doesn't play out, as it's still unclear whether or not he tore his right ACL.
As for the team (fingers crossed for Kenny Clark on the other side of the ball), let the offensive line shuffle continue. I guess.