Drew Brees Says He's "On Borrowed Time" And Is About To Tear It Up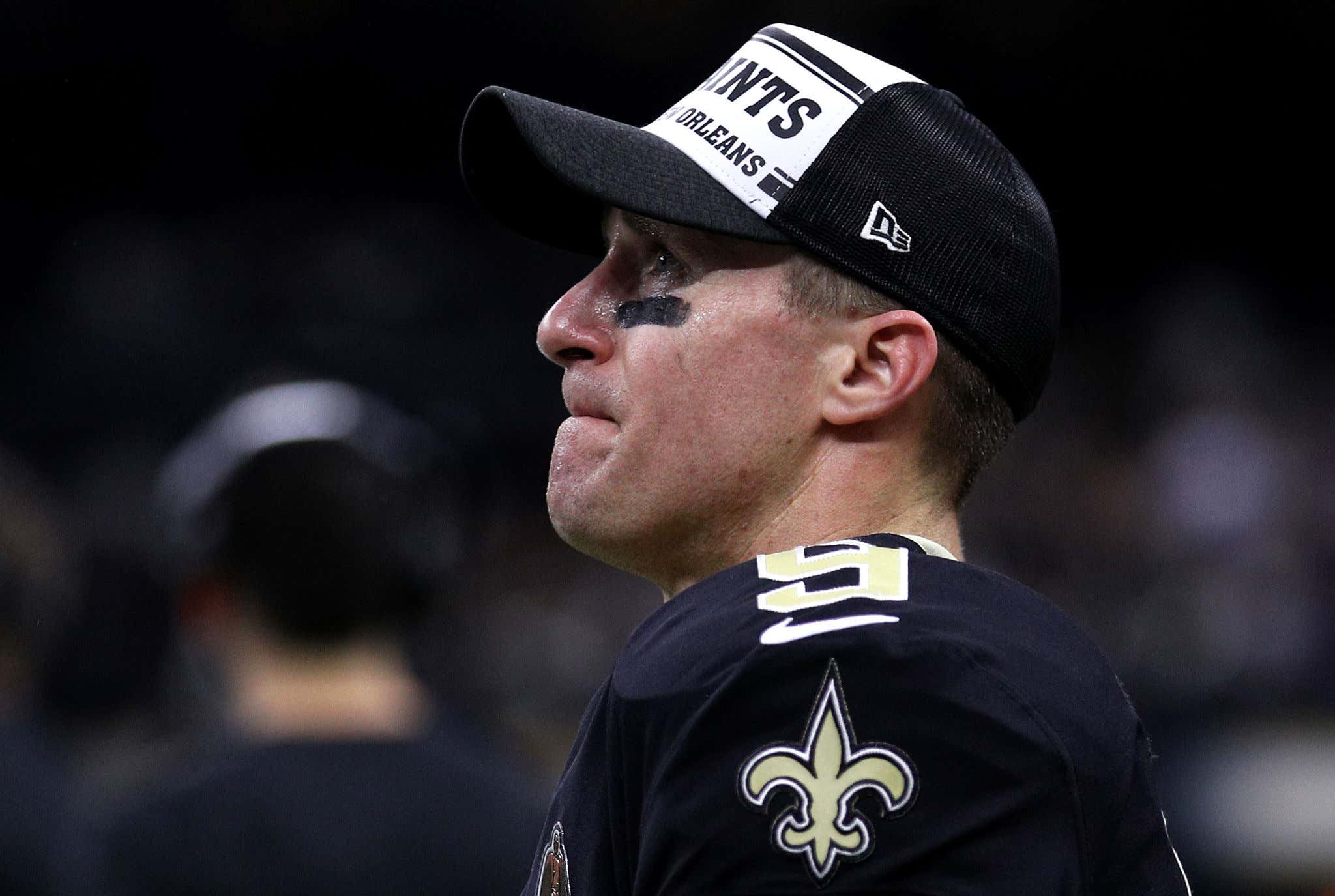 Chris Graythen. Getty Images.
ESPN - Drew Brees has not officially declared this his final NFL season. But like the rest of his New Orleans Saints teammates, the quarterback is not shying away from characterizing this as a "Super Bowl or bust" season.

"Hey, at this time, man, I'm on borrowed time," the 41-year-old said on the eve of his 20th season. "I've got nothing to lose. So I'm turning it loose and letting the chips fall where they may."
There's something you don't want to hear if you're a Saints fan! Or maybe you do if you think the chips will fall in your favor. Either way, it's never easy to see one of the greats give in to Father Time. Of course we know it's inevitable and one day the era of Brady, Brees, and Rodgers will come to an end, but damn, does it have to be so soon? 
It feels like only yesterday Brees was standing in the middle of the field with his adorable baby celebrating his Super Bowl win.
Andy Lyons. Getty Images.
The reality is that was… 10.5 years ago! If that makes me feel old, I'm sure its effects are at least double in quarterback years. Especially considering the Saints have lost insanely close games in the playoffs. This year's OT loss to the Vikings in the Wild Card game alone probably put a few wrinkles on ol' Brees. How could it not? Poor guy had to stand on the sidelines, powerless, and witness Kirk Cousins (of all people!) end his season.  
I'm not even going to mention the OPI that wasn't because there's no need to pour salt on the wound, but frankly, after all of that, it's impressive Brees is still willing to put his body through it all over again. 
He is hoping the previous playoff failures are just the prologue to a second Super Bowl title before he rides off into the sunset.

"I know that everything happens for a reason, and in most cases, failure is your best teacher… That's the approach I've always taken, and that's the approach this team has taken. And I feel like we've found a way to garner strength from each one of these moments over these last few years. And it's only made us better."
In other words, if Brees was playing conservatively before, he's about to play Favre football. 
So lay back and enjoy the rollercoaster, Saints fans. It's one hell of a ride.