With The News Of The Colts Releasing Adam Vinatieri, Here's What Adam Meant To Me And The City Of Indianapolis
It's a gloomy and bittersweet day here in Indianapolis as the city honors not only the greatest kicker to be a part of the Colts, but the greatest kicker of all time. It was announced last weekend that unsigned free agent Rodrigo Blankenship would be the new starting kicker for the Colts. This news meant that Adam was either getting released soon or possibly retiring. It's fair to say that many Colts fans were ready for a new kicker, but it wasn't an easy pill to swallow. Adam was loved by Colts nation by not just his performance the past 14 seasons, but because of how humble and professional he was. From growing up watching Vinny on TV to being his ball boy for a few seasons, I'm honored to say I got to witness and be around the presence of a GOAT.
Anyone who's met Adam will tell you he is one of the genuine and humble humans you'll ever meet. Deep down he knows he's the best to ever do it, but his mindset each day is he has to get better. EVERYBODY in the locker room loved him. He really was like the dad of the room considering he was the only 45 year old man with grey hair chilling in the facility that wasn't a coach or custodian. All of the incoming rookies looked up to him as well as the veterans like Andrew Luck, T.Y. Hilton, and Matt Hasselbeck. I had the honor of doing his laundry and taking great care of his balls when I was with the Colts. To say being responsible for warming up Adam before games was an honor is an understatement. 
Anytime I was assigned to help Vinny warm up during pregame or at halftime, I was a nervous wreck. You wouldn't think from my body language since I would stand still, hold a few balls, and watch him drill the shit out of those balls for 15 minutes. But every second in my mind I had to tell myself, "Don't trip in front of him and thousands of fans, don't say anything after he makes or misses a kick, just toss him his balls and breath. Also show some respect and stand up straight when he approaches you". The last part was always the hardest. 
Being in the presence of a future hall of famer will quickly have you on your heels, but the most rewarding part of being able to work with Adam was the relief of receiving a fist bump from him and a "Thanks buddy" at the end of his sessions. He has no ego, has no attention to brag about anything. He's just a humble guy that wants to win and get better every single day. 
My favorite memory of Adam was around the time of the 2015-2016 season. It was the week of Christmas and I was doing a laundry sweep. As I was about to exit the locker room, I heard somebody whistle at me and go "Hey kid". Hoping this wasn't about to be another Penn State incident, I turned around and there was Adam holding a $50 bill in his hand. "Thanks for all of your hard work, Merry Christmas". It was like that commercial of Mean Joe Greene tossing the kid his towel after drinking a coke. Obviously there wasn't any Coke around since that's all stored in a special room at the training facility, but it was a memory I'll never forget.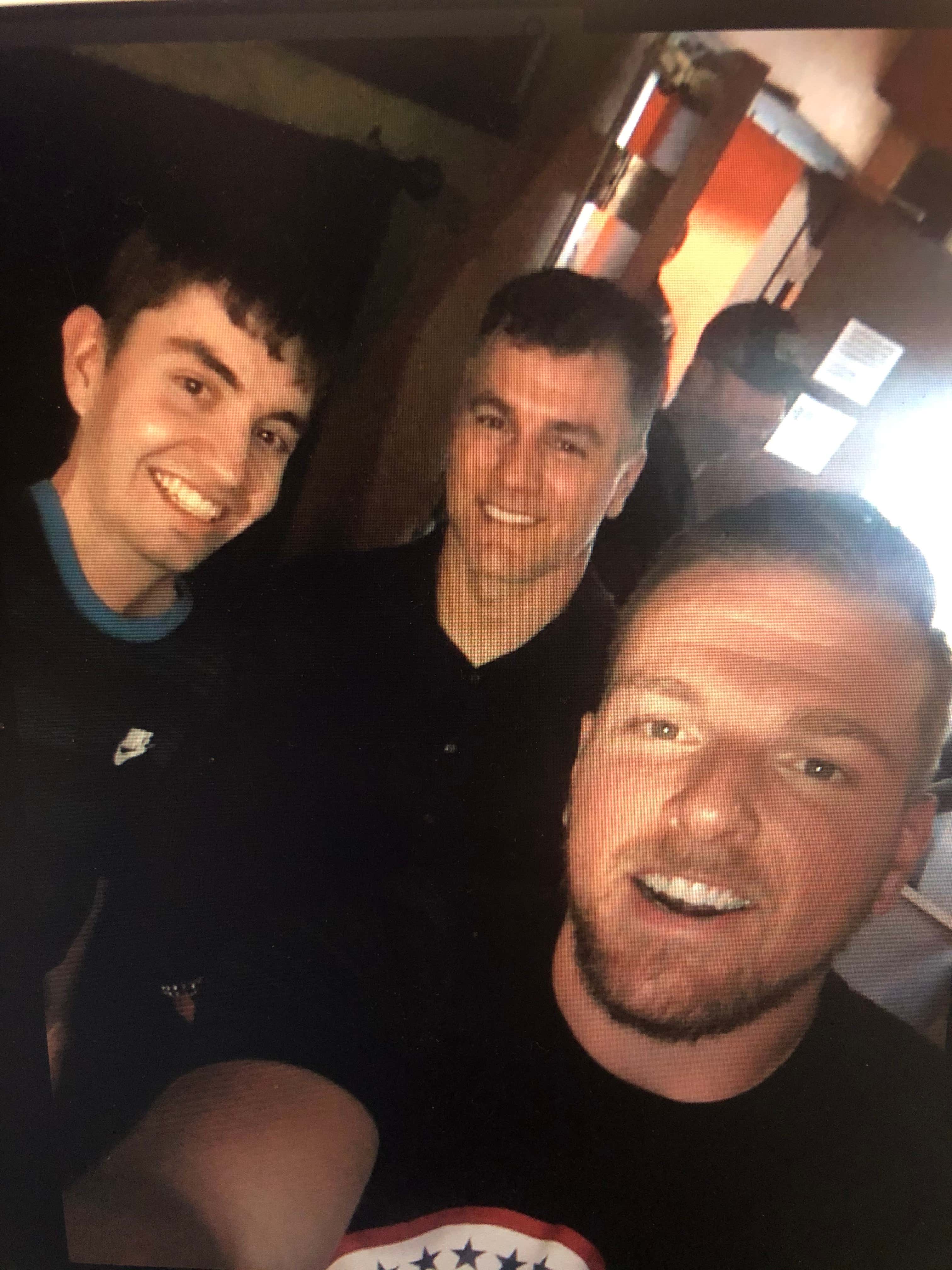 Adam left his mark in Indy by winning his 4th Super Bowl here, becoming the oldest kicker in the NFL to hit a field goal 50+ yards (53 yarder at the age of 46), becoming the all time leader in field goals made, and becoming the all time leader in scoring. 
Thank you Adam for everything you've done for the city of Indianapolis, your teammates, and the employees of the Indianapolis Colts. I can't wait for the day you make it to Canton, Ohio. You deserve it all and Indy will always have your back. 
P.S. Thank you again for the $50 bill. Being a college student during that time, that was like winning the lottery for me!