I Need to do "The Great Loop" Before I Die
Sometimes it feels like I've lived outside of the US for so long that I know more about foreign countries than I do my own. I've still never been to New Orleans, Austin, Dallas, Memphis, Nashville, the list goes on and on. The thing that is highest on my "USA Bucket List" though is something called "The Great Loop." What is "The Great Loop?"
(GreatLoop.org) The Great Loop is a circumnavigation of the eastern U.S., and part of Canada. The route includes the Atlantic Intracoastal Waterway, the New York State Canals, the Canadian Canals, the Great Lakes, the inland rivers, and the Gulf of Mexico. "Loopers" take on this adventure of a lifetime aboard their own boat.
I want to be a LOOPER. What better way to reconnect with my home country than circumnavigating half of it by boat. I'd imagine solid chunks of it wouldn't be too scenic but just think of all the characters you'd meet on the docks of the Great Lakes, Mississippi River, and Gulf Coast.
The Loop has been done in as little as two months and in as much as 12 years but it looks like typically, people take a year to complete it. That way you can start on the great lakes in the Summer, head down the Mississippi in the Fall, cruise through the Gulf of Mexico in the Winter, and then work your way up the East Coast in the Spring. In one year One year. 5 different American Sub-Cultures (I'm counting South East Coast and North East Coast as two different cultures). By the way, it's pretty sweet that there's an intracoastal waterway along the majority of the east coast. 
Traditionally, "Loopers" are retired couples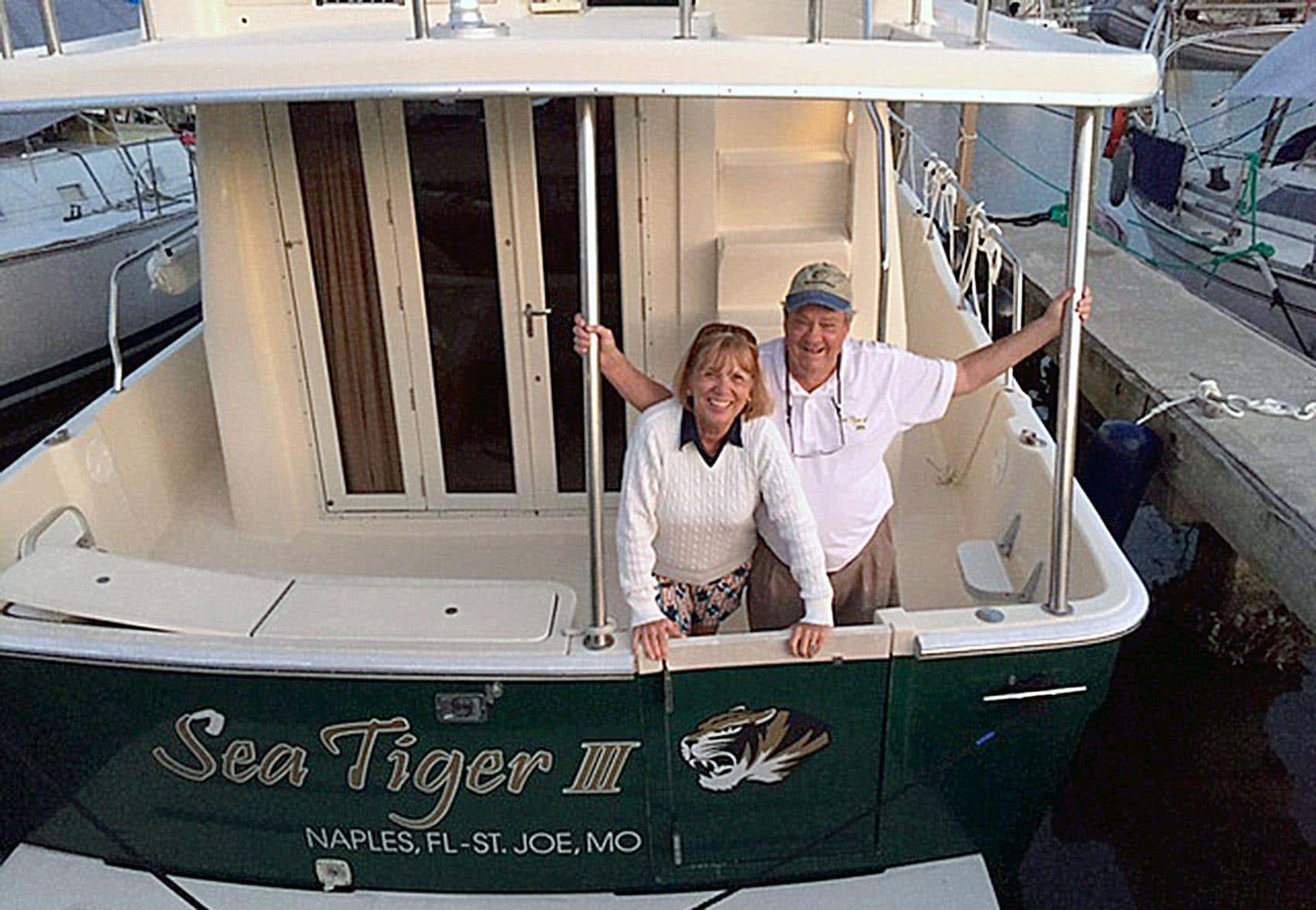 but I think my bad boy attitude would really give the community the edge it so desperately needs. I wouldn't be doing The Loop to kick back and relax for the year, I'd be doing it to reconnect with my American roots. I want to dive deep into our great country until I'm up to my balls in Americana and where better place to do that than "The Great Loop".