Dak Prescott and His Girlfriend Are Instagram Official
Dak Prescott has had an offseason centered around not getting the contract he wants. His contract negotiations may not be going the way he would like, but he has had other success off the field, namely finding LOVE!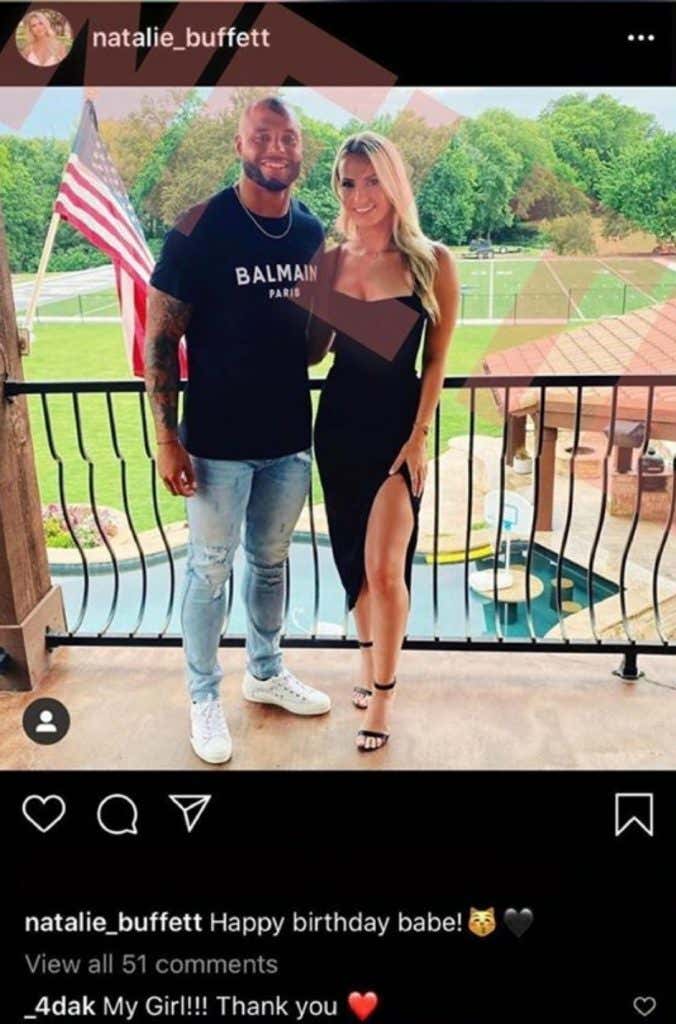 "My girl. Thank you!" He even added a red heart emoji. Aggressive considering her caption had a black heart emoji. Unfortunately, I cannot link said Instagram post due to her IG being private. A real shame, I know. 
You may remember the "controversial" party that some of the Cowboys players threw back in May:
That party was for Natalie, former Barstool Smokeshow:
I do not think Natalie ended up winning our Haloween contest. Shocking, I know. Maybe with the help of Dak she will emerge as the winner next year.
P.s. On a football note, the public perception of Dak compared to how good he actually is on the field is staggering. The most underrated QB in the NFL in my opinion.