Things To Look Out For On The Final Day Of Scrimmages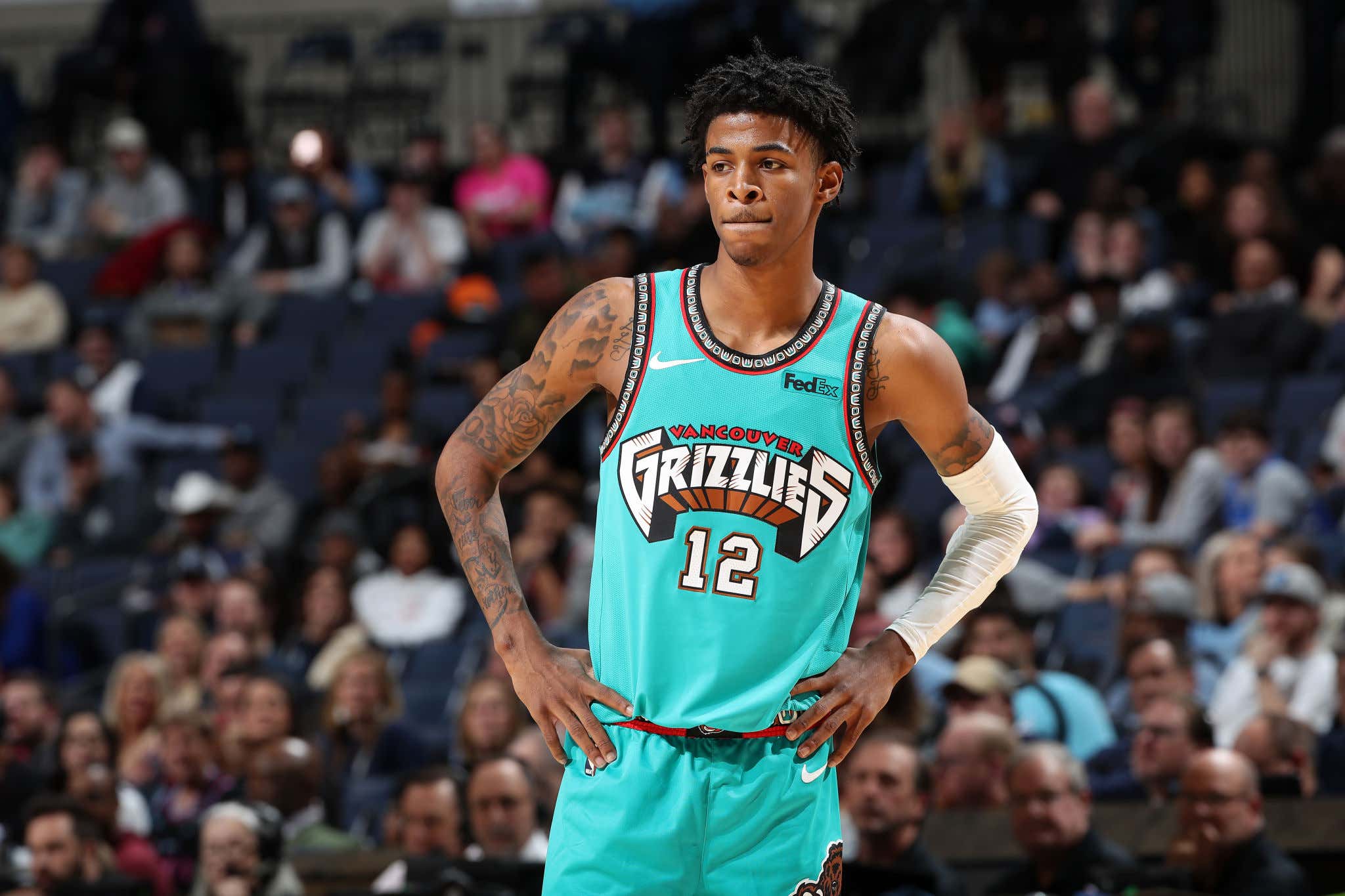 Joe Murphy. Getty Images.
After the 6 games we have on today's slate, things in the bubble get a whole lot more real. It's all been fun and games with the content we see on social, the fake games to get overly excited about despite them meaning absolutely nothing, all in all the Orlando bubble has been a lot of fun. Well starting Thursday things count for real and the weirdest basketball season of our lifetimes will officially be underway. We'll learn if what we saw during these scrimmages actually translates over, and with how tight things are in each conference, pretty much every game from every bubble team the rest of the way matters. 
But before we get there, we have today's group of final scrimmages. I was actually surprised with how many regular stars/starters played in yesterday's batch of 3rd scrimmages, so I'm going to assume that happens again today for the most part. With that in mind, here are some things I'm looking for in all 6 of the matchups
Memphis Grizzlies (0-2) vs Miami Heat (1-1)
Are the Grizzlies going to show us that they can actually win a game, even if it's fake? I mean everyone is already putting other teams ahead of them in the 8 spot and they haven't exactly given us a reason to think maybe we shouldn't. Their game against the Sixers was over in about 2 seconds, both Ja Morant and JJJ have struggled, and the defense isn't exactly blowing your dick off. I feel like they just need one good scrimmage to get some confidence before the seeding games start. Calm everyones nerves a little bit and get back to the team that was top 8 in the West all year.
For MIA, one of the questions I had heading in was how would their inexperienced shooting translate to the bubble. The answer was pretty damn well if you're Duncan Robinson. I'd like to see the same happen with Herro who has struggled a little bit with his shot. It also wouldn't surprise me if the MIA zone gave the Grizzlies fits and they are one more strong scrimmage away from being a lot of people's dark horse in the East.
Toronto Raptors (2-0) vs Phoenix Suns (1-1)
The good news is the knee of FVV appears to be OK after his little collision, so I hope he plays so we can see how he looks. He's super important to what they do playing next to Kyle Lowry obviously. But for me, we know what the Raptors stars can do. I'm more interested to see guys like OG, Terrance Davis, and Norman Powell. One of these guys is going to have to step up and take a leap in the postseason if the Raptors want to repeat. You know the Raptors are going to get a random guy playing above his weight in the playoffs, and my money is on one of those three reserve guys. 
With PHX, I just want to see more Booker/Ayton. They've both been pretty good so far in these scrimmages and obviously if the Suns are going to make any sort of run it's going to be behind those two. But in addition to that, a sneaky part of their scrimmage against BOS that went unnoticed was the defense of Mikal Bridges. I want to see if that is maybe a real thing. You put ANY sort of defense into the Suns bloodstream and it can only help. Combine that with Ayton's underrated solid defense this year and then eventually getting Baynes back, there's potential for this team to not be a complete disaster on that end.
San Antonio Spurs (0-2) vs Indiana Pacers (2-0)
If you already forgot the Spurs were even in the bubble I won't hold it against you. Outside of their young trio of Murray/White/Walker there really isn't much to get the blood pumping. 
That's why for me this matchup is more about the Pacers. This team has made it clear that it doesn't matter who is injured, they are going to keep on winning. They did it all last year once Oladipo went down, they did it again this year while he was out, and they are doing it in the bubble without their All Star PF. That's impressive. I'm interested to see how Oladipo looks since the last scrimmage was his best yet, I'm interested to see the Holiday brothers continue to be rock solid on the perimeter. The Pacers are the kind of team that doesn't make sense on paper how they keep pulling this off, but they are most certainly a bitch to play.
Oklahoma City Thunder (2-0) vs Portland Trail Blazers (0-2)
OK, who are the real Thunder. The ones that looked great against the Celtics with tremendous three guard play and solid post production? Or the ones who saw their starters get destroyed by the Sixers starters without Joel Embiid. That 2-0 record is a little fluky because the normal Sixers rotation doesn't choke that 24 point lead. A pleasant surprise for the Thunder is that Andre Roberson is making threes out of nowhere so I'm interested in seeing that. At their best, this looks like a team that can compete with anyone. I'm also hoping they win so Thunder Twitter can claim another life with memes.
For POR, much like MEM they need to show that ya know, they can actually win. They didn't have Dame in their last game I get it, but all this talk about getting Nurkic/Collins back and the defense still looks pretty terrible. I don't care how much hype they have, if they can't defend they aren't making the play in game. I'll be interested to see how they handle what should be a legit OKC offense.
Boston Celtics (1-1) vs Houston Rockets (1-1)
One of the sneaky things about this matchup is ever since Marcus Smart baited Harden into two offensive fouls in the last 5 seconds of a game like 3 years ago, the Celts haven't beaten the Rockets since. Fake games or real games. So I'm interested to see how a team that in theory has strong perimeter defenders handles a team that does nothing but kill you from the perimeter. 
Above that though, all I really care about is how Kemba's knee responds. My gut tells me he's not going to play with MIL on Friday, but if he does I want to see if he has the same burst.
Like every HOU game, the focus is on Harden/Westbrook and then how many threes they make. Historically the Celts defend the three well, but they also play into HOU style by not really having a traditional big with size outside of Kanter for the Rockets to worry about. Westbrook has been working his way back and hasn't looked quite like the old Westbrook yet, so I'm interested to see if this is the game he does. That's a man who usually kills the Celts.
Dallas Mavericks (1-1) vs Philadelphia 76ers (1-1)
Always fun to see an elite offense go up against an elite defense, and despite their record the Sixers have been one of the better teams in the entire bubble. Let's see what Luka & Co can do against a defense with length that knows what it's doing. For them it always comes down to the defense end, and given how well the Sixers have been shooting it'll be a good test for that DAL defense.
With PHI, basically you just want to see more of the same. The Ben Simmons at PF experiment has been working like a charm, he's basically a walking triple double every game. If Embiid doesn't play I'm interested to see if Al Horford can build on his prior scrimmage where he was looking a lot more like Playoff Al. The bench shooting will always be a question for this team, it struggled in their collapse the other night but so far in these scrimmages I'd say the shooting (a PHI weakness), has been pretty damn solid. It's not like the Mavs have the best defense in the world so it'll be interesting to see if that good shooting continues. 
We're almost there. Only a few more sleeps until the real games start, and I have to admit I have been enjoying these scrimmages way more than I thought I would. I love the Summer League feel to it and while it sucks with no fans, the NBA experience by far has been the best of any sport that's starting back up again.