Alex Trebek Gave An Update On His Cancer Treatment This Morning And It Is AWESOME
LETS. FUCKING. GO!!!!!!!!! I told you guys I rebuked that negative nancy report by the New York Times last week because it so starkly contradicted the video Trebek himself released the day before.
A few days later, it turns out my guy Trebek has been giving pancreatic cancer such a battle that he is being called an anomaly by doctors. Uhhhh, ya think Alex Trebek is an anomaly? Dude only has had an approval rating of 100% for decades despite living in an online world where everybody inevitably gets shit on by the internet while he takes on one of the few things that everybody hates in cancer. There's no Well Actuallyers with cancer because it has sucked since the day it was born and it will suck until the day humanity finally finds a way to put an end to it. But until then, it's going to take strong people both mentally and physically to fight the good fight against it and Trebek clearly fits both of those descriptions to a tee. 3500 to less than 100? What a beast. The interviewers face and voice was exactly what my soul felt like when Trebek slow walked him with those incredible numbers. Straight up BEAMING.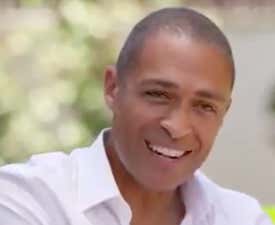 Nothing like being sandbagged by the king!
Best of luck during this fight Alex. Like you said, there will be good days and there will be bad days. But throughout all those days, we must keep one message consistent: #FuckCancer.