So Johnny Depp Can Write Her Name In Urine On The Carpet, But Amber Heard Can't Poop In The Bed?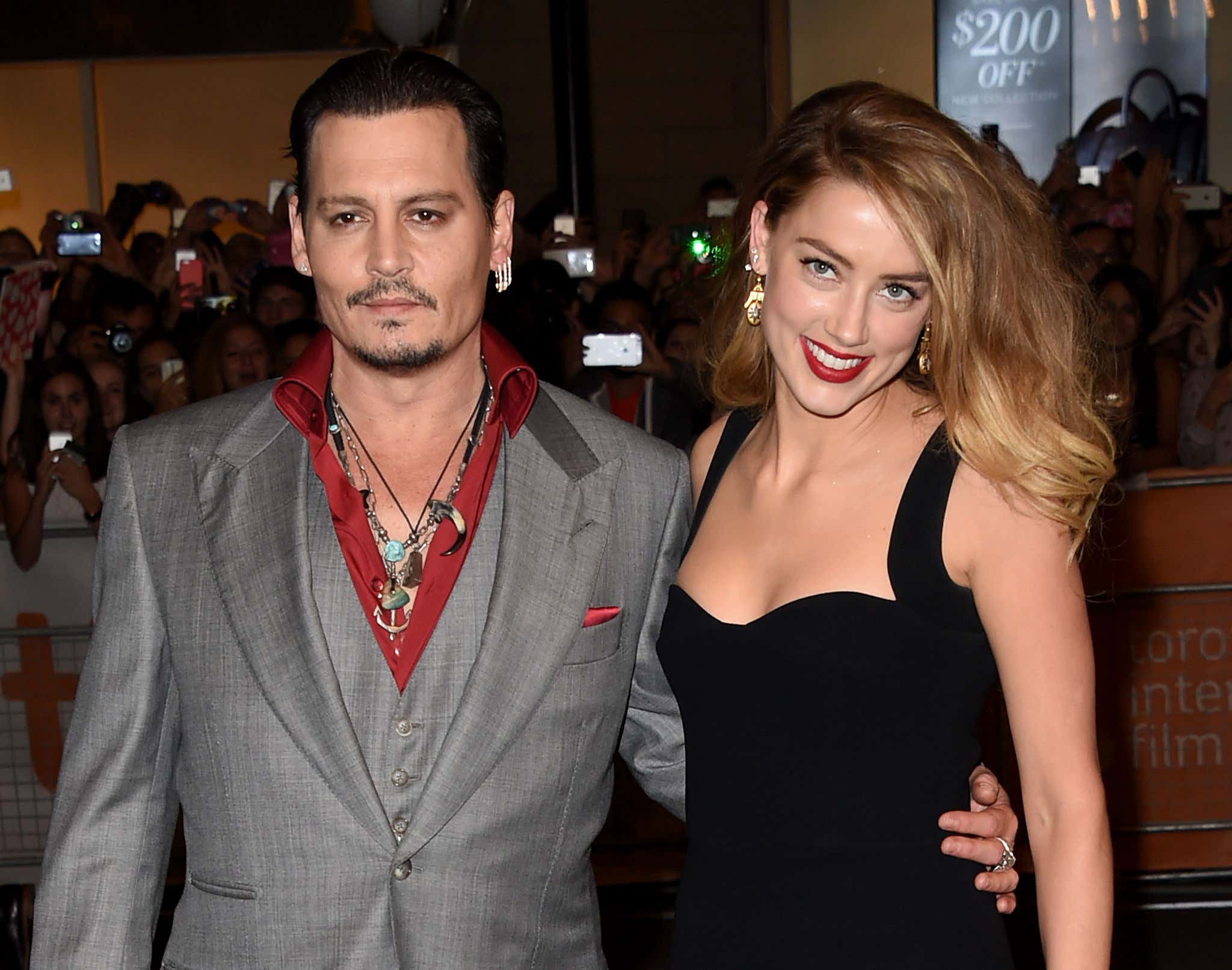 Jason Merritt/TERM. Getty Images.
PAGE SIX - Johnny Depp allegedly tried to write Amber Heard's name in pee inside their trashed rental home while on a bender, a UK court heard Wednesday.

Heard accused the "Pirates of the Caribbean" star of whipping out his privates while being escorted off the Queensland, Australia, property in March 2015 — telling security, "I need to take a f—ing piss, it's my house," according to a witness statement in his London libel case.

"He then went back inside and did it right in front of them to nervous laughter," Heard said, according to UK's The Sun. "He said was he was trying to write my name on the walls and carpet while peeing in the house."
You know, for someone who decided to end his marriage after his wife allegedly left a poop surprise in their bed (as a joke!), Johnny Depp sure doesn't seem to mind a little piss. In fact, if this story is true, urine is his literary method of choice for communicating his love and devotion to his wife. Sure, he's simultaneously spitting in the face of the owners of the house he's renting, but love makes you do crazy things. I'm sure he wanted to scream her name from the top of a mountain, but he didn't have a mountain. He only had his dick and borrowed walls/carpet. 
It's no wonder Amber Heard allegedly left a poop in their bed! He claims she told him it was a "harmless prank," but maybe she only said that after she didn't get the response she was hoping for? Maybe she thought he would take it as a sign of her devotion to him? "If he loves me enough to write my name on foreign property with urine, then I have to one-up him and prove my love to him by pooping in our bed - the place where we consummate our love." It's perfectly logical reasoning. Depp can't send these mixed signals and not expect her to return his affection. 
What kind of piss-poor wife would she be then?