Jorge "Gamebred" Masvidal Is Officially On The Jet To Fight Island, Baby!!!
Jorge "Gamebred" Masvidal has officially boarded his private jet and set off to Fight Island for UFC 251 on Saturday, and obviously - he did it in style....
Now there IS a bit of history to that style of Versace robe in the fight game, if you really wanna dig into this as a "read between the lines" guy. I'm not sure if it could be interpreted as a "subtle shot" or what, but Versace had one of those made for Conor McGregor in the build to the Floyd Mayweather superfight....
....and then Jorge Masvidal showed up to Conor's fight against Cowboy earlier this year in the same robe, seemingly looking to get a rise outta Conor (which was successful)....
….now here he is, in the same style robe, albeit a pink variant. Maybe he's just swaggin it up on the runway, not paying any mind to McGregor, and laughing his way to the bank with how much he's about to make for stepping in to fight Usman at the last minute. Maaaybe, juuuust maybe, though, he's taking shots and planting seeds on the way.
Check out my breakdown of the matchup below….
P.S. I keep getting asking questions about these pictures of the octagon on the beach on Fight Island….
….and I'm sorry to disappoint, but that ain't where the pay-per-view is taking place. 
That'd turn every fighter on the card into a young Anakin Skywalker real quick…. 
I'm pretty sure the octagon on the beach is just a promotional thing, similar to how they'll set up a ring in the lobby of Caesar's Palace when the fights are in town…. 
Maybe they'll be able to do some kinda filming in there for a sick cinematic vid to play at the front of the show, or allow fighters to work out in there for brief windows of time. That'd be kinda awesome. 
Anyway, all of the fights from "Fight Island" will be held in the arena built for UFC 242 just last year, so I believe it should look pretty much business-as-usual to us viewers at home. Again, sorry to disappoint, but I don't make the rules! Maybe Uncle Dana will surprise us with some theatrics along the way. Even if he doesn't, how could you find ANYTHING to complain about while looking at this slate of fights….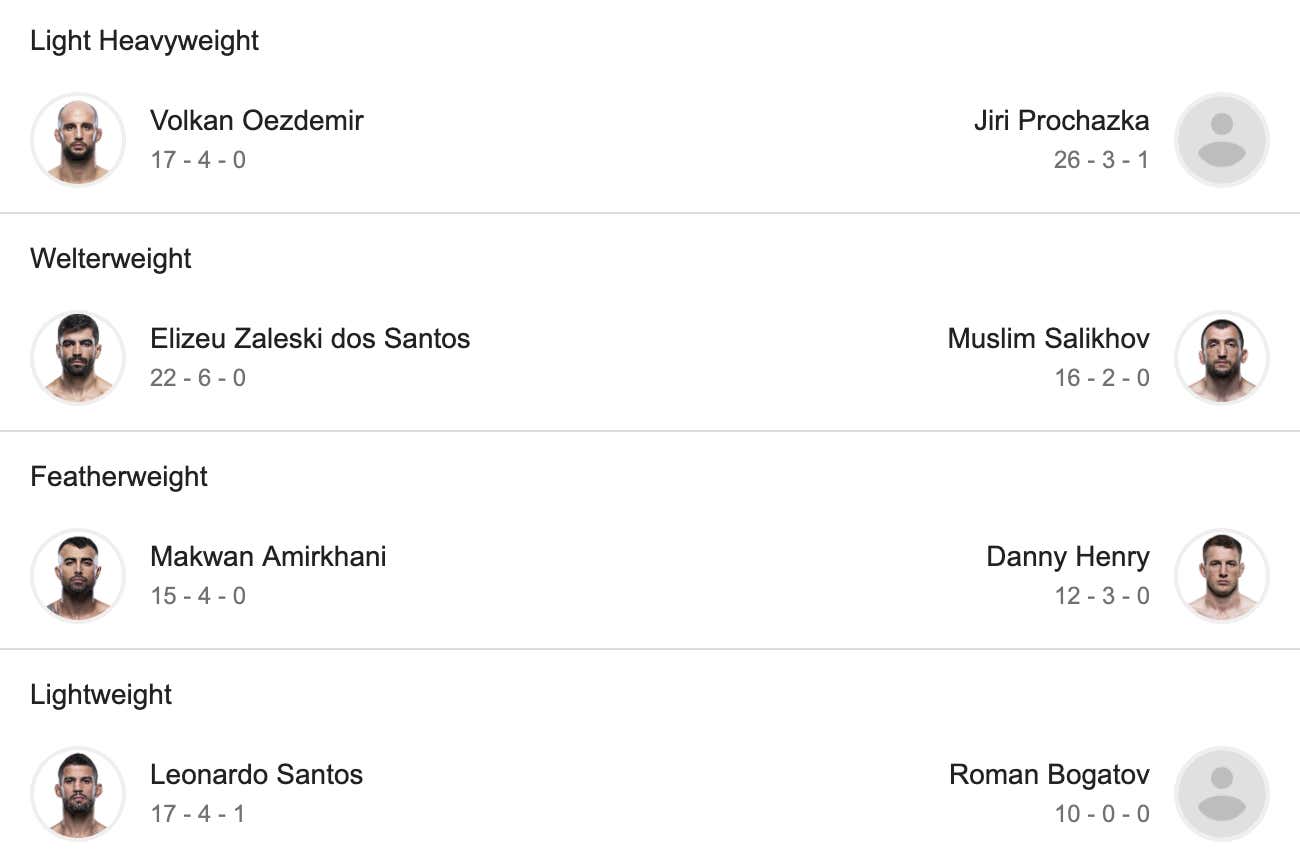 Saturday can't get here soon enough! I can't fucking wait!