"We're Coming Back Because Sports Matter In Our Society" - Some Key Takeaways From Adam Silver's Latest Press Conference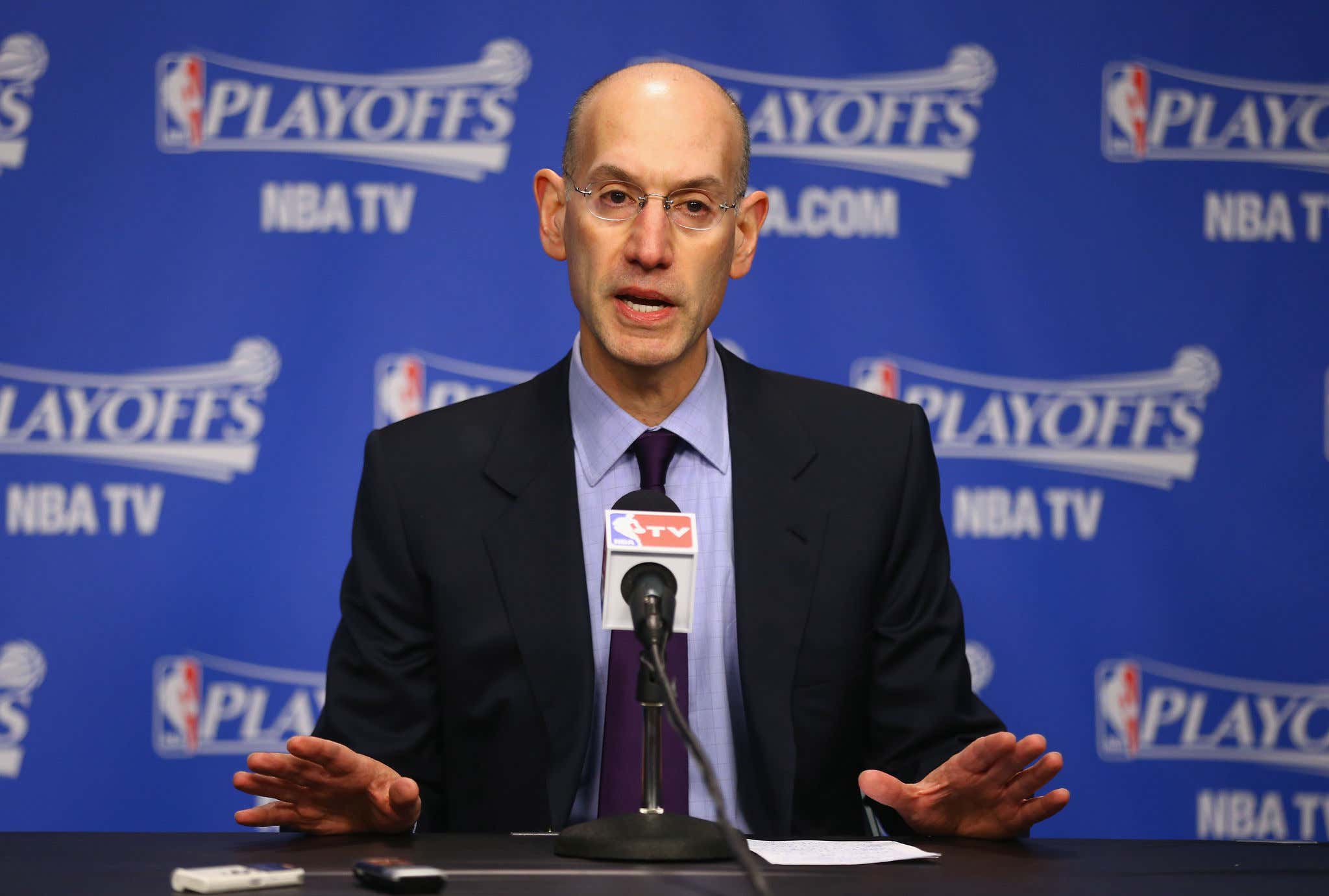 Andy Lyons. Getty Images.
It had been a little while since we've last heard from Adam Silver as we get closer and closer to July 30th and given all that has changed over the last few weeks he went on a conference call to pretty much update everyone about where the NBA currently stands. I'm sure you've seen the billion tweets come across your timeline, so I wanted to just pick a handful that I read that stood out
Alright, you have my attention Adam. I am very intrigued about these never before seen camera angels and enhanced audio. Don't really give a shit about the virtual concerts or halftime performances but I can't even think about what new angles are out there. I feel like we've pretty much seen it all when it comes to basketball but maybe not. What if refs are wearing some sort of Google Glass camera and we can see the game how they see it? I'd throw that on for a minute or two.
Enhanced audio is what I'm really interested in though. That's one of the benefits of there being no fans, we're going to be able to hear everything. I have to imagine this would only be shown during a stoppage of play so that someone has a chance to review the footage, but the content that could come from that is endless.
Very important point here. As of now only around 5% of players tested came back positive, and it's good to know that there would have to be a "significant spread" in order to shut Orlando down. I think that was a question a lot of people had too. The last thing the league wants is to start only to then stop if a few people test positive. That's going to happen. The question now is how do they determine "significant"? Is that 20%? 30%? Players will be getting tested daily so it'll be interesting to see how that plays out.
I'm really interested to see how this is handled. Let's say it's a deciding game of a playoff series and a star player tests positive. Let's say it's LeBron in Game 7 of the WCF against the Clippers. I'm to believe LeBron sits that game? Yeah OK. Unless there is some outside governing body that pulls the plug, how can we truly trust that everyone who tests positive will sit out the deeper we get into the playoffs? Will there be a penalty if a team does not sit a star player that tests positive? 
While true, that's not the whole truth in my opinion. The NBA is coming back because money talks. Last time I checked the NBA was a business and business are usually in favor of making money. I wish he came out and said that while sports matter in our society and are needed, the money and revenue is also a major driver as well. We all know it, why not just admit it? Who thinks the NBA is not interested and driven by making money?
There's already talk about no fans in 2020-21. Who knows what this pandemic will mean for future salary cap numbers which will obviously impact the future of the league and roster building. This isn't just going to be something felt for the 2019-20 season. This could very well impact the NBA for a long long time. 
I look at it like this. I don't fault the NBA for doing whatever they can to get the season back. It's not a perfect situation and there are definitely reasons that maybe they should say fuck it and cancel everything, but that's not realistic. Not when you consider all sides. I also don't fault any player that opts out because of health concerns or social concerns, whatever. It's not like this is going to be the easiest thing for players either. It's not like there is a blueprint on how to handle this unique situation where so many people could be impacted. All you can do is try and comply the best you can with what health professionals are suggesting and then you adjust on the fly as the experience starts. The whole thing is a clusterfuck like you read about.