The Nation Is Healing: College Kids Beat The Shit Out Of Each Other In A Wild 10 Person Brawl​
.
.
.
.
.
.
.
.
And not a cell phone in sight. It's great to see that things are finally getting back to normal in Oxford, Mississippi. If only the rest of the country would follow their lead.  I counted twelve guys in three separate fights...
The guys by the stairs: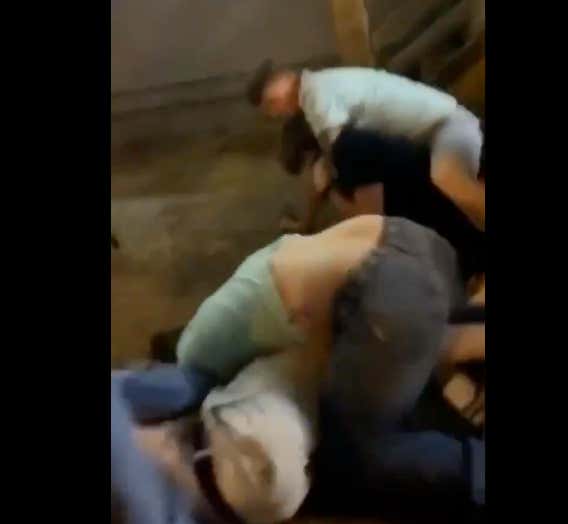 The guys in the middle:
And the guys in the back: 
Think they give a shit about corona? Me either. Hopefully these boys are healthy and happy by the time the school year rolls around!