We Have Ourselves A Good Ol' Fashioned Source Off On Our Hands!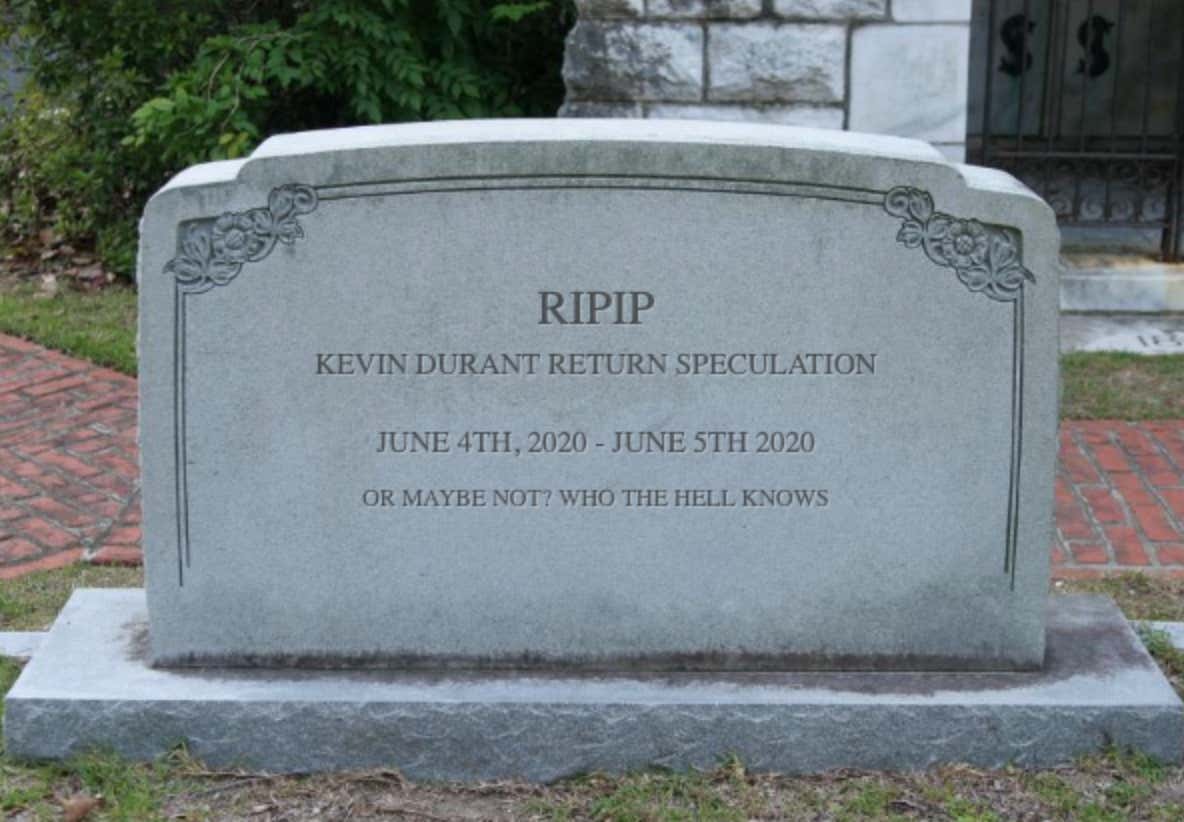 Just yesterday we hit the ground running with the latest and greatest speculation about a return of both Kyrie Irving and Kevin Durant at some point during the 8 game regular season. I made myself very clear in that blog I was not going to question the legitimacy of the people reporting through "sources" that they knew the plan because quite frankly I have a total of zero sources so who am I to believe someone is lying on the internet. When does that ever happen, especially when it comes to sports leaks? I just needed something to believe in, so when I see stuff like this 
I'm ready to jump with both feet into that pool. Why not? We're all excited about basketball being back and there's no need to be negative. Just ride the wave. 
Well.....today we have ourselves an official #sourceoff
From everything I can gather by doing a little digging, Anthony Puccio knows his shit and is as credible as they come. Another person who is 100000x more connected than anyone reading this blog right now so do his "sources" trump yesterday's "sources"?
Well shit Taurean Prince, which ones are the rumors! The ones that KD is  actually coming back, or the report that he's out for the rest of the season?
I'll tell ya what though, I don't really care who is actually right. It just feels great to be back to having some official #sourceoffs back in our lives again. Man have I missed those. Nothing better than trade deadline/free agency "sources" tweets in my opinion, especially when you have contradicting "reports". It's even better at a time like this when we've all been starved for some NBA drama and make no mistake, Kyrie and Durant coming back for the playoffs is a big deal. Like, potentially altering how the East might shake out type of deal. 
The best part about this #sourceoff is we are still so far away from July 31st you can take it to the bank that this is not the first time this subject will be tweeted about. Like I said yesterday, I hope they both come back and play. That's the best case scenario for this crazy NBA playoff situation and I am all for as much chaos as possible. 
I'm still holding out hope, but who knows what to believe. That's the beauty of a quality #sourceoff.