PHEW! The Spots That Define DC And It's History, Especially Hard Rock Cafe, Are Safe
This is one of my favorite tweets of all time. Harlan Z Hill (what a name!) highlighting and assuring the public that all the great, historical spots in DC are safe. Letting us know that despite the civil unrest, Tiffany's is still standing.
Nordstrom Rack, still here.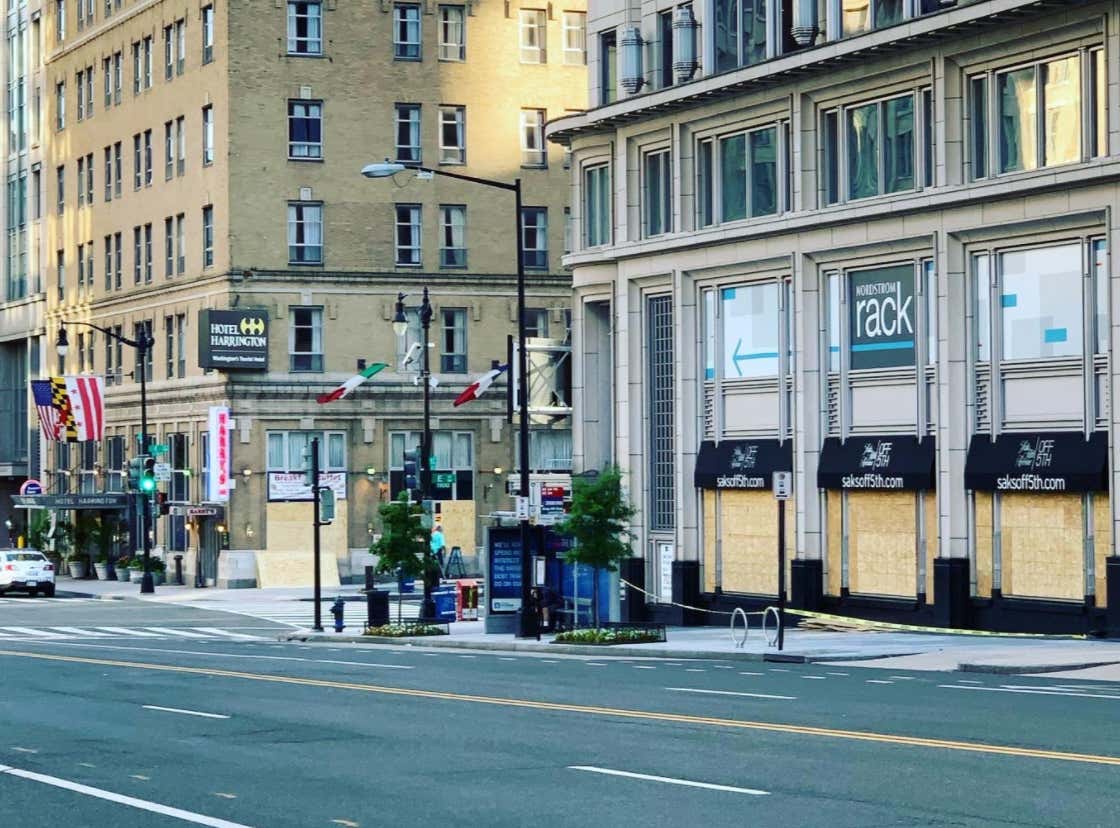 And most importantly, the restaurant where John Adams wrote the Constitution with Benjamin Franklin, the Hard Rock Cafe, is unscathed. 
It's a scary time with the protests and riots and looting. DC is on edge, indeed. But as long as the Hard Rock Cafe is still standing upright, we can all sleep soundly tonight.
.
.
PS: DC is actually a pretty sweet place to vacation as long as you hit it when it's not 100% humidity. If you get one of those nice days though, seeing all the monuments and going to a Nats game is pretty wonderful. I love DC and can't wait to move back. But if that Nordstrom Rack isn't still there, there will be hell to pay.