Scott Van Pelt Apologizes to Coach Duggs After Falsely Accusing Him of Juicing His Players
To send you into the weekend, Pardon My Take released a twofer for the people on this FriYay episode. We already heard from Olympic swimmer Ryan Lochte earlier this morning, and now, our attention shifts to longtime friend and recurring guest Scott Van Pelt. 
Mr. Cat and Mr. Commenter caught up with SVP regarding the discussions between the MLB players and owners, going bald, and most importantly, an interesting development on the Xbox front. The SportsCenter host followed Big Cat's lead and started playing NCAA Football 14, taking part in the same "Create a Coach" mode we have all been watching the last two months. I'll let the two of them explain what happened from there...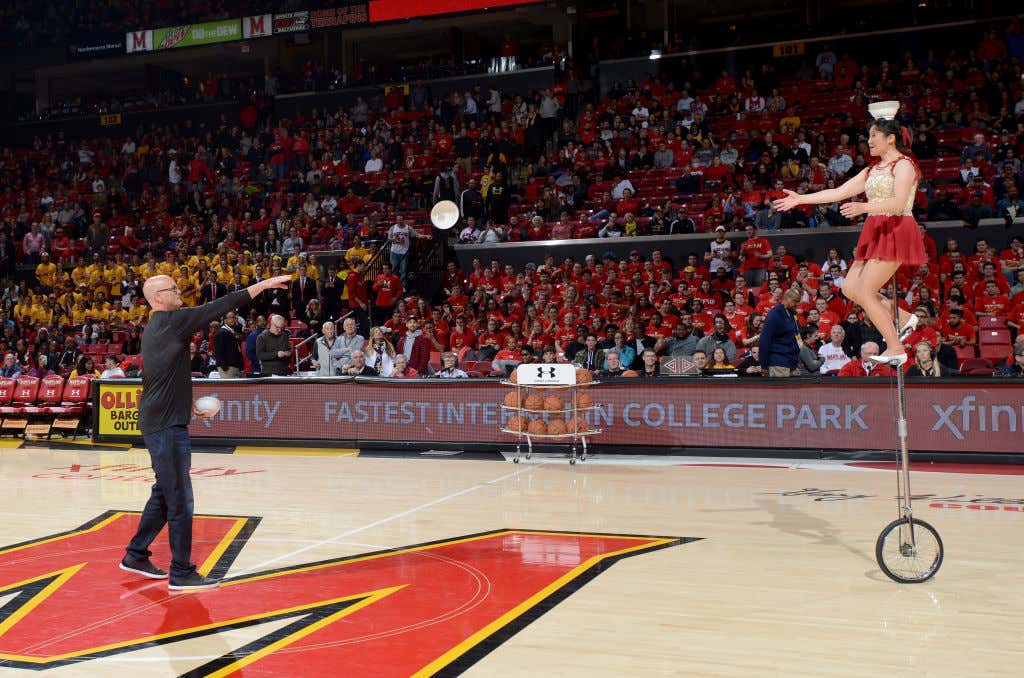 Scott Van Pelt: In the midst of our content creation on our pod, as I was giving you gigantic props for what you have done with the Coach Duggs phenomenon, I may have repeatedly accused you of juicing your players and pumping up their speed numbers. By "may have done that," I absolutely did that. 
Mr. Cat: So, let's dig deep here. Where's this jealousy coming from? I'll show my stats, I'll show my roster vs. South Carolina. I inherited this team, everyone watched me live inherit this team. The first thing that jumped out on the page was that I had SEC speed on the offensive side of the ball, really bad defense, but it's coming around. So, what gives, man?
Scott Van Pelt: I think when I watch the Twitch and I see JoJo's [Smalls] speed, I'm like, "Wow, that guy's really swift. Maybe faster than he was prior, too." But we all know the Coach Duggs training regimen has something to do with it, right? We do the offseason training, and typically numbers do improve, so maybe that's part of it.
Mr. Cat: Yup, that's a fact.
Scott Van Pelt: Or maybe, Big Cat, this is a real moment of truth: Backstory, after you started doing this, I'm like, "Who doesn't love [NCAA] 2014?" I dusted off the Xbox. I, too, followed your lead, not trying to steal content. Just trying to fill time in my bored out of my brain existence, I start playing the game. I'm the Offensive Coordinator at Nevada, and then I actually got to Texas Tech before you, which was very funny. Long story short, I'm now the Head Coach at Maryland, alma mater, dream job. And when I took over, things were pretty grim. Maybe Big Cat, what I did was I spiked up some of my guys' stats, and I thought, "Maybe Big Cat did this, too." 
Mr. Cat: Ohhhhhhhh...
Scott Van Pelt: I'm fully admitting that I was on the juice, like hard core on the juice, and I just assumed that you did the same thing. And if you're a man of honor, then on your more widely listened to podcast than ours, I will say that maybe what I was doing was lashing out, I was projecting, because of the shame that I feel in my heart. 
You have to tip your cap to SVP for admitting his mistakes, but how about giving Coach Duggs the benefit of the doubt?! It's all good though. If Coach Duggs' Volunteers and SVP's Terps ever face each other, we are looking forward to an inevitable visor swap at the 50-yard line after the game. Now, we just need to make that game reality.