It Would Be An Honor And A Privilege To Be The First Person Mike Milbury Hits With A Shoe On His New Twitter Account
I've spent years of my life thinking that Mike Milbury is a dunce. A total buffoon and a certified jackass. A man who deserves to talk about the modern version of hockey just as much as your Aunt Carol who thinks the Winnipeg Jets are a football team. A terrible maker of trades and a horrific haver of takes. As Bobby Boucher's mother would so eloquently say, "Mike Milbury is the devil". 
But I'm a big believer in 2nd chances. For Mike Milbury, this would probably be his 3rd or 4th or even his 5th go around with a 2nd chance. But it's a 2nd chance nevertheless. And when you come out of the gates this hot with a first Tweet? Mikey Milbs has earned every bit of that 2nd chance in my opinion.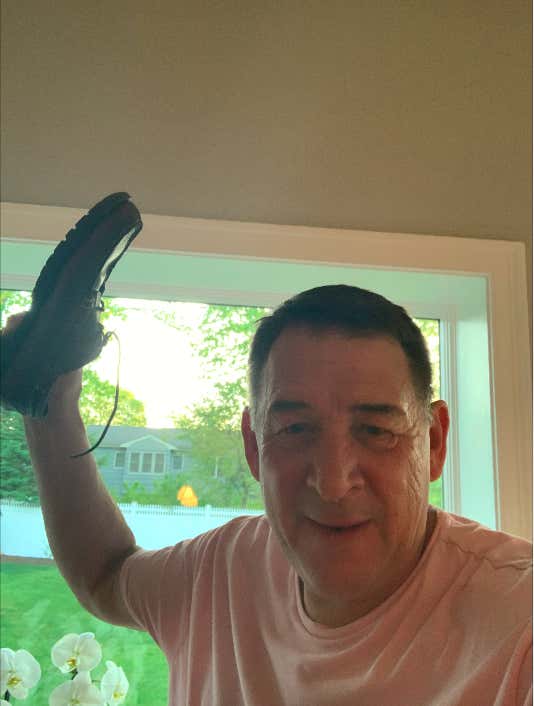 He even made it the header image for his account.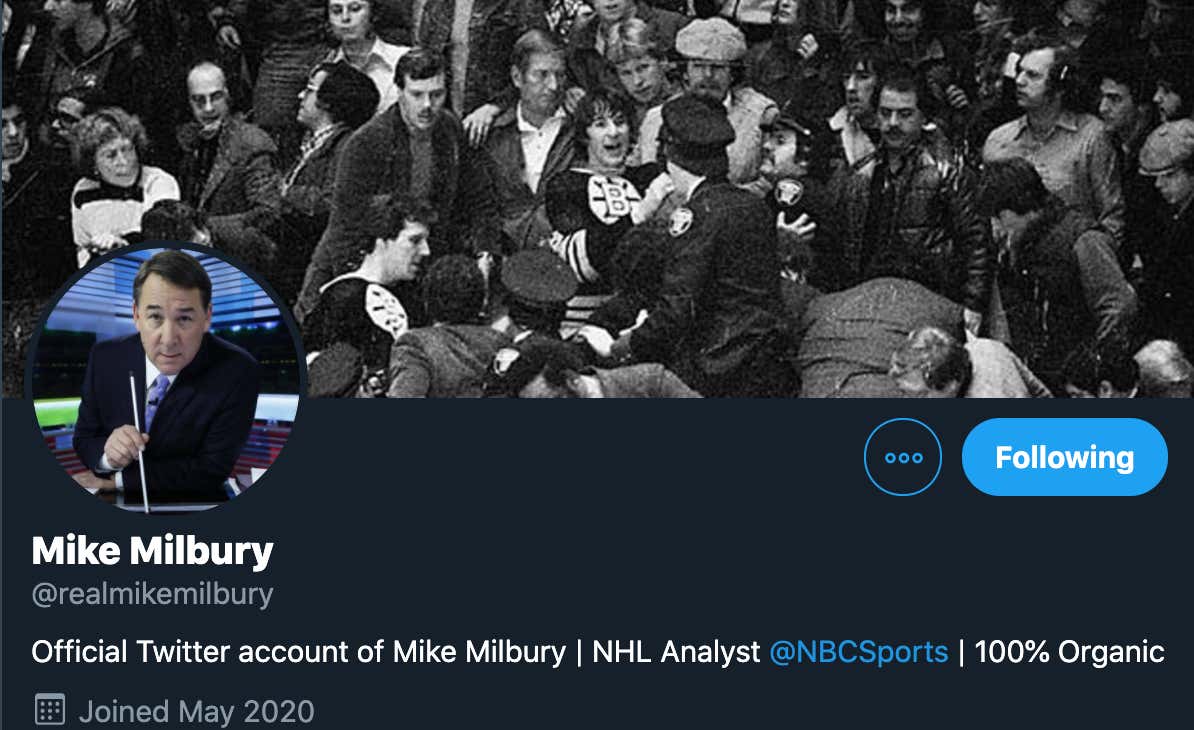 Self-awareness and deprecation are two of the easiest ways to get everybody on your side. And now I'm fully on board with Team Milbury. Not that he needs one but I'd love to fill that enforcer role on Team Milbury. Would be a dream come true to just go around bashing everyone in the head with their own shoe if they ever have something mean to say about him again. Milbury is officially one of the boys now. You got a problem with him, I hope you're ready for a size 13 to send you straight to concussion protocol.