Ryan Leaf Has Reportedly Been Arrested For Domestic Battery Charges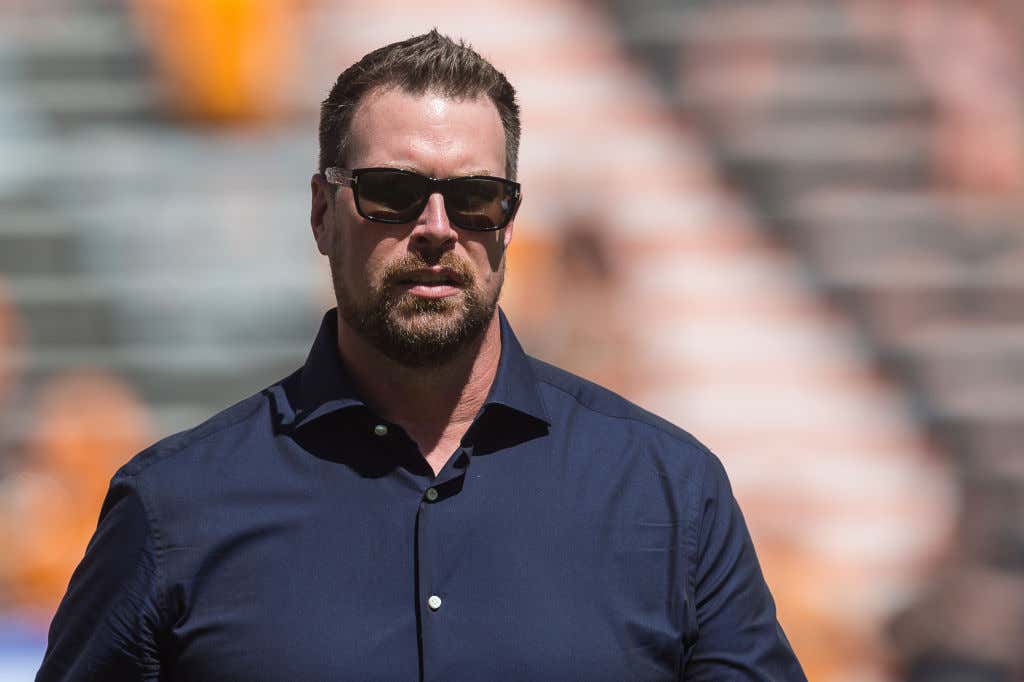 TMZ- Ryan Leaf has been arrested for misdemeanor domestic battery in Palm Springs, CA ... TMZ Sports has learned. The former NFL quarterback was taken into custody around 2 PM PT on Friday, May 22nd. According to jail records, he was booked for domestic battery -- and bail was set at $5,000.
Shit man, you hate seeing something like this. For people like me that grew up in the 90s, Ryan Leaf became a name synonymous with the term Draft Bust. Any time there was a list about busts or reporter blow ups, you'd see the video of Leaf screaming at a reporter before Junior Seau tried to keep the peace by leading Leaf away.
You'd laugh at the video and thank God it wasn't your team that got Leaf as a consolation prize to the Colts snagging Peyton Manning at 1. Then once the stories about Leaf hitting rock bottom, getting arrested for burglary and entering drug rehab came out about 10 years ago, you just felt bad for how everything played out for him. 
However I remember E:60 did a feature on how not only did Leaf bounce back after prison but was helping others get sober and it made you feel good like those Tom Rinaldi pieces usually do. We'll see what happens with the charges and if a case comes out of it. But it sucks to see Leaf back in trouble with the law again after it seemed like he had begun to make the most on his second chance in life.