Click Here To Help Me Get My 'Aaron Judge's Girlfriend's DUI' Blog In The Top 5 With The Others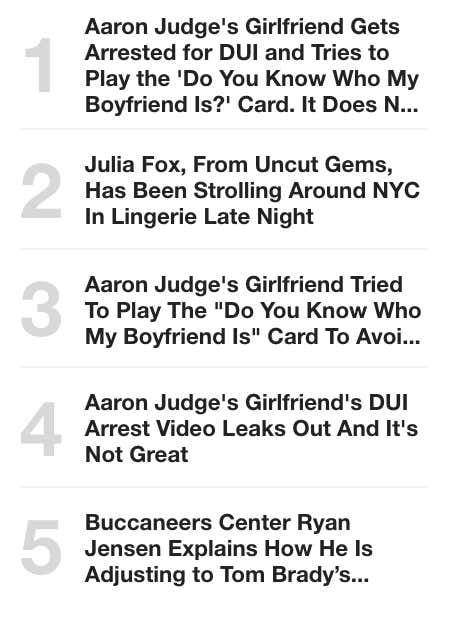 Hi all, help a lady out... Let's go for a quadruple blog in the top 5. Let's get a grand slam for pageviews off this sucker. We've got 3 on the plate, let me hit this one home. 
Is it funny to do this? I'm not quite sure but I guess our editors will the the (Aaron) JUDGE of that haha
If they call me out I'll say, "Do you know who I am? Do you know I work for thee oligarch over at Big Blog?"
And that will go over well. 
Happy Friday!