DO IT NEW YORK: There Is New Legislation To Extend Carry-Out Beer, Liquor, and Wine For TWO MORE YEARS After Coronavirus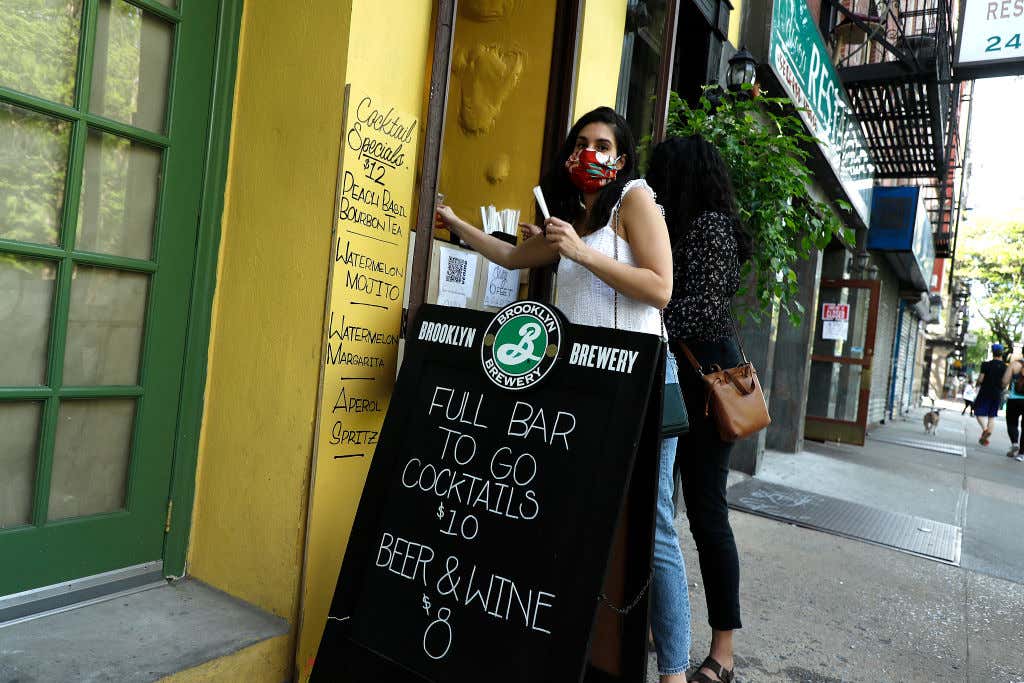 NYP - Booze take-out and delivery services would be extended another two years post-pandemic under new legislation introduced Thursday.




Manhattan Democratic state Sen. Brad Hoylman authored a bill green lighting bars, restaurants and other brewhouses to continue wine, beer and cocktail take-out and deliveries an extra two years after Gov. Andrew Cuomo's COVID-19 emergency powers sunset.




"My new legislation will allow bars and restaurants to provide beer, wine and cocktails for take-out and delivery for two years after the crisis ends, giving these establishments a much-needed lifeline while New York slowly returns to normal."
This is what I've been talking about! 
And now it's a real possibility! Fuck yeah, Senator Brad Hoylman. Fuck yeah. I don't know anything about him but I will vote for him for whatever office he chooses. Pick one and you're in. Run for president right now and you get 95% of the vote. Because what is the key to everyone's heart? BOOZE. Give us booze or give us death! 
And honestly, it just makes sense. You can walk around with booze in some cities but not others, so why not New York? We're all drunk all the time anyway, carrying around Deer Park bottles of vodka, so might as well let the bars profit it off of it. Pick up an RBV for the road, who says no? Nobody, exactly.
When they always talk about "going back to normal" I always think screw going back to normal, let's make a new normal. Let's work from home more, be a little more sanitary, maybe not sneeze into our hands as often, and be able to pick up drinks to go and for delivery. Believe me, if I get the freedom to walk down 3rd ave with a $14 margarita, I'm going to take that freedom as much as possible.
So do the right thing, New York, and hopefully all other states (and DC) will follow. Make America Drunk Again. Print the hats.
.
.
PS: And shut down 3rd ave in Murray Hill/Kips Bay on weekends this Summer. Let them put tables in the streets and have people socially distance yet drunk.