Florida Man Friday: Multitasking Man Arrested for Driving While Horny
It's Florida Man Friday on Hard Factor News and the guys are joined by Barstool's resident Mississippi Worm Farmer, gambling aficionado, and second-best sports' history know-it-all, Brandon Fucking Walker! Watch the full episode below for drug-fueld, weapon wielding, and flat out wild news stories from the Sunshine State. 
One story today from Polk County, Fla., brought us a highly talented multitasker who needs nothing but the smell of gasoline, the reflection of the taillights ahead, and the open road to set the right mood for some special alone time.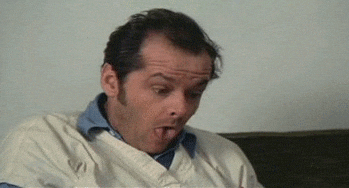 On Monday, Justin Mosser, 32, was driving along Highway 60 when the smooth curve of the windshield and the shine coming off the rims of passing cars really got his blood flowing.  Not throughout his body though, but rather, focused deep down in the center of his pants.  Mosser, feeling the need to put out the raging fire burning in his loins, pulled alongside a female driver while vigorously honking his horn with one hand and attempting to extinguish the blaze with the other.  Mosser was reportedly fully undressed from the waist down, junk in hand, and masturbating aggressively toward the innocent woman to what we believe was near, if not full, completion.  Mosser then hastily drove away, but thankfully for his pants around his ankles restricting movement and slowing him down, the victim was able to get his license plate number before presumably clawing her eyes out.  
Two days later, while out for another joy ride, Mosser laid his eyes on a blacked-out Chevy Impala with a female inside, a sight he can rarely resist.  Mosser, already dick-in-hand of course, as he doesn't like to waste any time, slowly pulled up beside the woman and pounded his meat like he was a chef in a 5-star restaurant prepping pork chops for frying.
Little did he know, Mosser was brandishing his weapon to an undercover police officer who quickly pulled him over without incident and arrested him for that offense and the one reported just days prior.  Mosser then admitted to deputies that he often drives with his dick out because it gets hot and likes to "air it out." 
We've all been there, brother.
He also hilariously, and without prompting, admitted he's done this sort of thing to random women about four or five times. But, judging by his flawless technique and track record, we're going to confidently say he meant "four or five HUNDRED times." 
He has been previously arrested for burglary, grand theft, criminal mischief, giving a false name to a cop, resisting arrest, DUI, leaving the scene of an accident, and driving while license suspended/revoked and now he can tact on three counts of indecent exposure and two counts of committing a lewd act.  Mosser is being held in the Polk County Prison.  
Watch the full story covered on today's episode of Hard Factor News ft. Brandon Walker, and catch all-new episodes Monday-Friday.  Your daily dose of News Cocaine.  
SUBSCRIBE to the Pod
SUBSCRIBE to YouTube Page for full video episodes.
FOLLOW on Twitter/Instagram: @BarstoolNewsNet, @HardFactorNews, @HardFactorMark, @HardFactorPat, @HardFactorWes, @HardFactorWill