Mallory Edens Got An Adorable New Puppy, But He Keeps Eating The Pages To A Play So She Can't Finish The Damn Scene
We're in the middle of trying to find different ways to put out content. So as I blogged about Milwaukee earlier today, I thought maybe I'd see if Mallory Edens had anything to say. And do I have some bad news everyone. She can't finish her damn play! Her new puppy keeps eating the pages! Granted the ole dog ate my homework never worked once in the history of lies, Mallory has a legit argument here. 
She has reached damn near dream girl status too. She's awesome on Mickstape. She wants to own the Knicks. She went to Princeton. She's got looks, brains, was an athlete, talks shit to Drake via a t-shirt and now has an adorable puppy. What more could you ask for?!? I need the Bucks to compete for a title (strictly because the Knicks have zero chance) so we can get the Mallory party celebration going. 
In the mean time she just needs to finish this damn play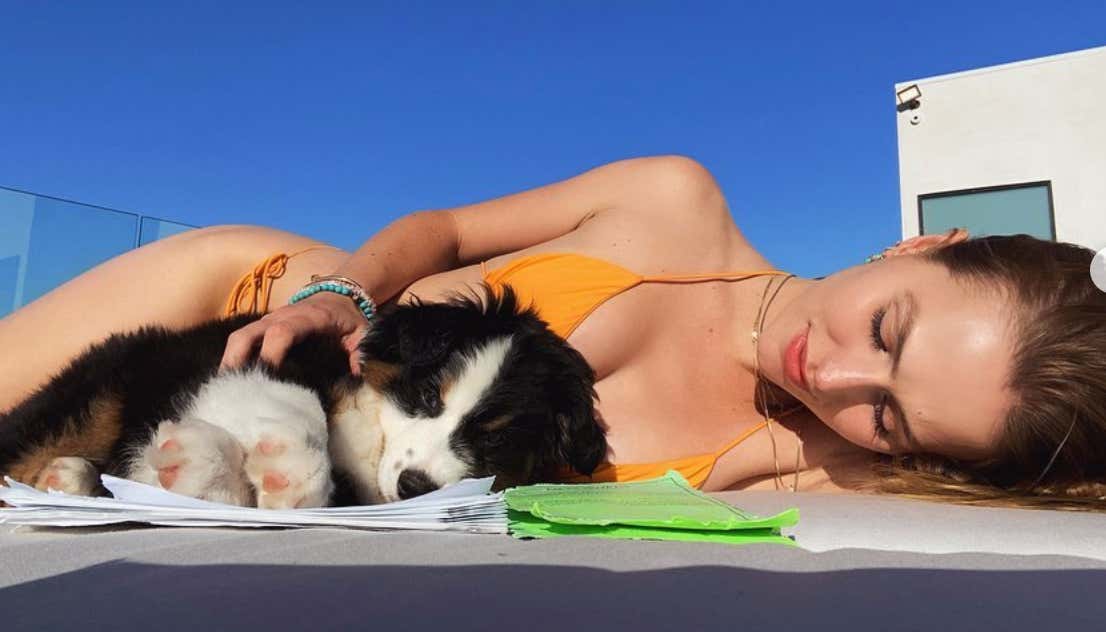 Maybe she'll just keep daydreaming of the NBA returning
We know she can dance whenever she wins a title with the Bucks or future owner of the Knicks
Do you know how awesome family time must be just sitting on the wood at hoops games? 
I'm ready to declare her the queen of the NBA.