John Krasinski Reuniting The Entire Cast Of 'The Office' For a Superfan Couple's Virtual Wedding Will Be The Best Thing You Watch Today
(Wedding starts at 7:18)
As we begin yet another week trapped inside here's John Krasinski bringing us another incredible video to help us remember there's still some good left in the world. 
It takes so much for me to smile these days. So much. I almost root for the weather to be shitty everyday so that I won't have to look outside and immediately become depressed. That is such a terrible way to live, but that's where I'm at. That being said, the moment Krasinski brought in the couple's parents I cracked a giant smile. Then their best friends popped in as well. I thought based on the title of the video this was just going to be members of the show, but nope he got their families involved too which I thought was so awesome. Oh sure here's ZAC BROWN from the clouds to play a new song as you pretend to walk down the aisle. I teared up during that I won't lie.
Finally the couple says their "I Do's" and they think it's over. Nope, the entire cast of 'The Office' joins the Zoom call and gets the dance party going. What a moment. 
How cool is that? What did it take for the whole cast of 'The Office' to come together again? YOUR WEDDING!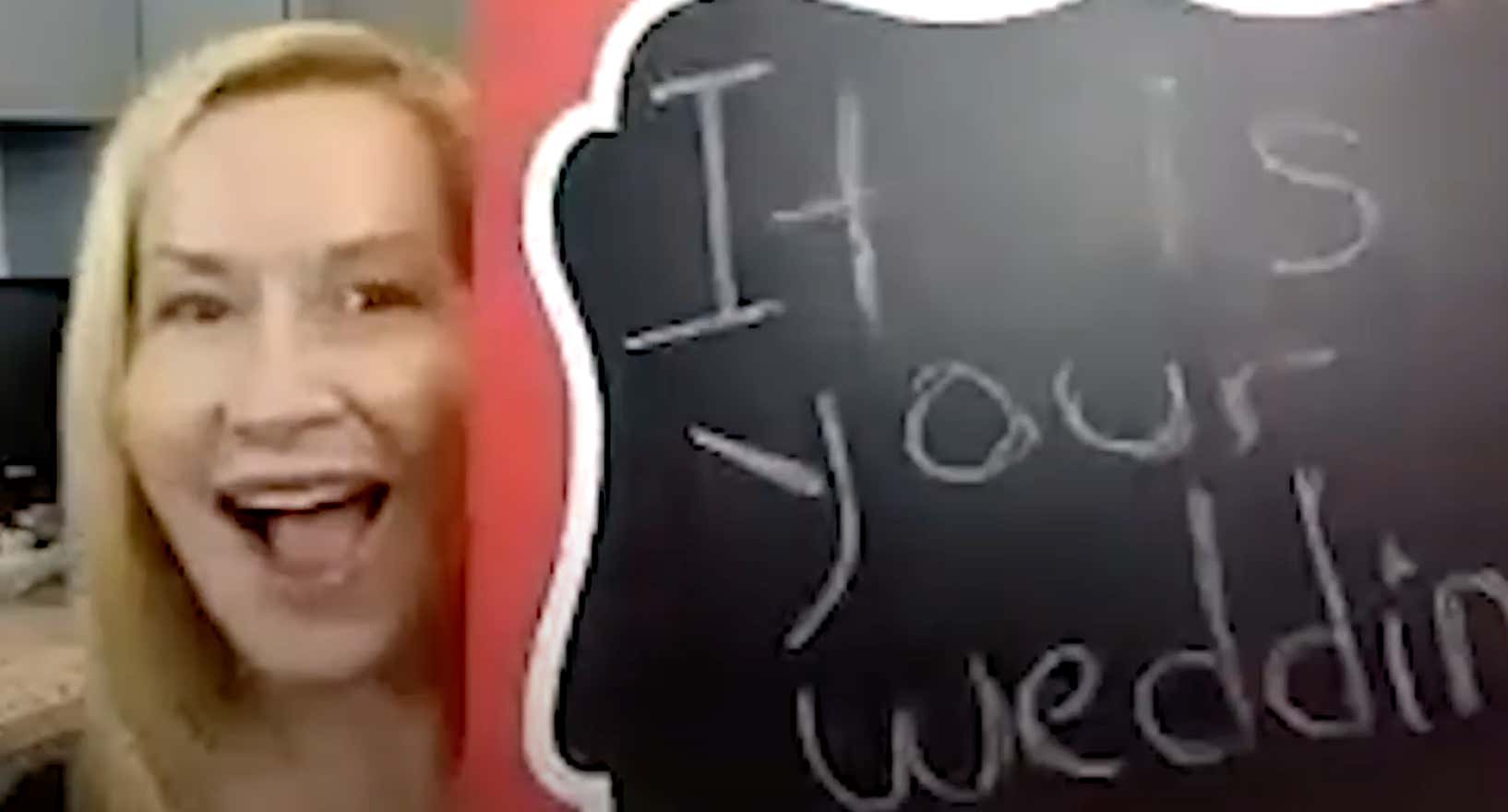 You have bragging rights over everyone in the world once this shit ends. And guess what? It cost zero dollars! You had the best wedding by far of anyone and didn't have to take out 8 loans from the bank. Pretty good! Looks like everyone except Stanley answered the call, but you knew that wasn't happening. 
Hey at least Creed is alive and well somehow!
You won't see anything better than that today. That might be the single best thing to come out of quarantine. John Krasinski could be President of the United States one day. I think he'd figure everything out. I'd give him my vote in a heart beat. 
P.S. Meredith 100% drank that fifth of vodka once the Zoom ended.