The Return of Live Entertainment
A return to normalcy, at least somewhat. It's what we have all been craving. A big part of that normalcy is the arrival of live sports and entertainment. Last night was a huge step towards the old way of life, giving us not only one source, but two, for our viewing pleasure.
By now you probably know the events I'm talking about are UFC 249, and me going on Instagram live to an audience of nearly 350 people to watch me snip the tag off my mint condition, sealed, Princess Diana Beanie baby. 
As ironic as it may be, that the first live action violent distractions in weeks happened to fall on the same day, that's not where the similarities ended.
The Matchups
(Please note I didn't watch any of these fights, so I am guessing what happened. I also know nothing about UFC as a whole, which shouldn't come as a surprise, as I'm currently blogging about Beanie Babies)

Hardy ripped through De Castro's defenses, much like I did Britannia's (original McDonald's packaging).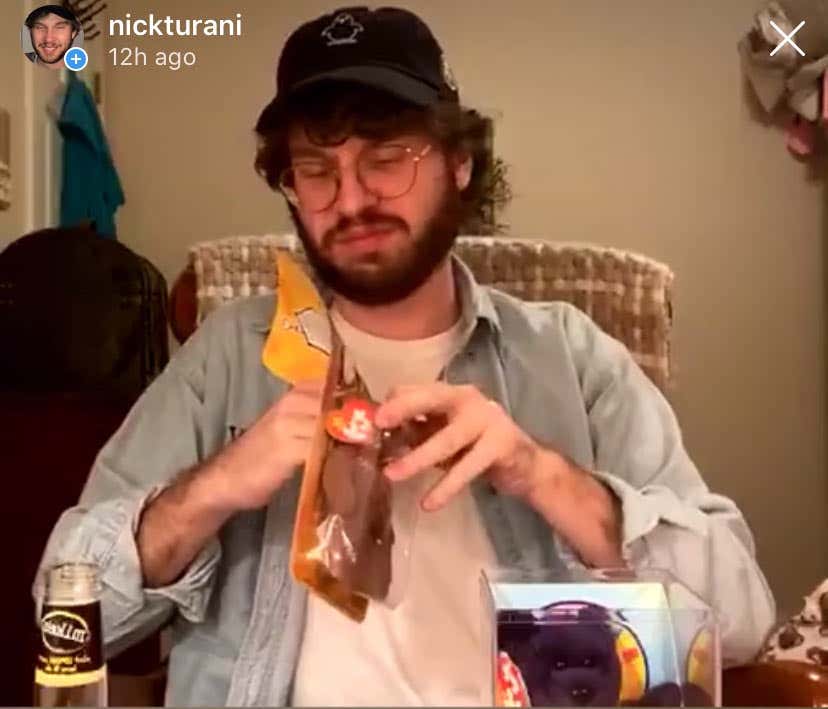 The fastest fight of the night on both fronts. Ngannou and I also share very similar physiques. Both Jairzinho and Jake alike never stood a fucking chance.
The main event. What everybody tuned in to see. Both of these bouts brought out the heavy hitters, but only Gaethje was stopped before too much damage was done. Princess was much less fortunate, meeting the cold steel of American cast 36 inch bolt cutters.
The Controversy
With today's climate, there were a lot of people, who have the nerve to call themselves "experts", that wanted both events canceled. The names are crossed out for their privacy, but if I somehow made a bug mistake and didn't cross them out well enough, feel free to make fun of them.
These are where the similarities end unfortunately. 
While the UFC focused solely on brutish violence, I tried to add a bit of the arts to the event. A huge thank you to KB for reciting an original poem written by our insufferable intern Troy, and to Donnie, who's rendition of Candle in the Wind made it glaringly obvious he has never heard the original song even once.
Thank you to everybody who tuned in, and an extra special thanks to my mom, who waited 4 hours in line at the Hallmark Store in 1997, just so her man-child son could cut the tag off 23 years later. Happy Mothers Day.