OMG - Temuera Morrison Returning To Star Wars To Play Boba Fett In 'The Mandalorian'
OH MY GOD! OH MY GOD! IT'S HAPPENING! HE'S ALIVE! THE SARLACC DIDN'T EAT HIM! HE MADE IT OUT!
These mothafuckas at Disney are just dropping great news left and right during this quarantine, aren't they?! 
First, Taika Waititi gets his own Star Wars film (that'll be co-written by '1917' screenwriter Krysty Wilson-Cairns)....
...then, Dave Filoni confirmed that Season 2 of 'The Mandalorian' is still set to be released on time (this Fall), and Robert Rodriguez/Peyton Reed announced they'd directed episodes....
…and now, Temuera Morrison, the actor behind Jango Fett in 'Episode II - Attack of the Clones', is returning to the Star Wars Universe to play Jango's unaltered clone son, Boba Fett!
THIS IS MASSIVE! It not only strikes all of our best nostalgia bones and officially confirms for the first time under Disney canon that Boba Fett survived the Sarlacc Pit, but it means we're going to see the showdown many of us have been dreaming of since the very first episode of this show….
Boba Fett vs The Mandalorian
I'm pretty sure Boba is gonna be after Mando for what Bobby Cannavale's doofus son Toro Calican did to Fennec Shand, thanks to this mysterious tease at the end of Episode 5 most thought to be Fett in real time…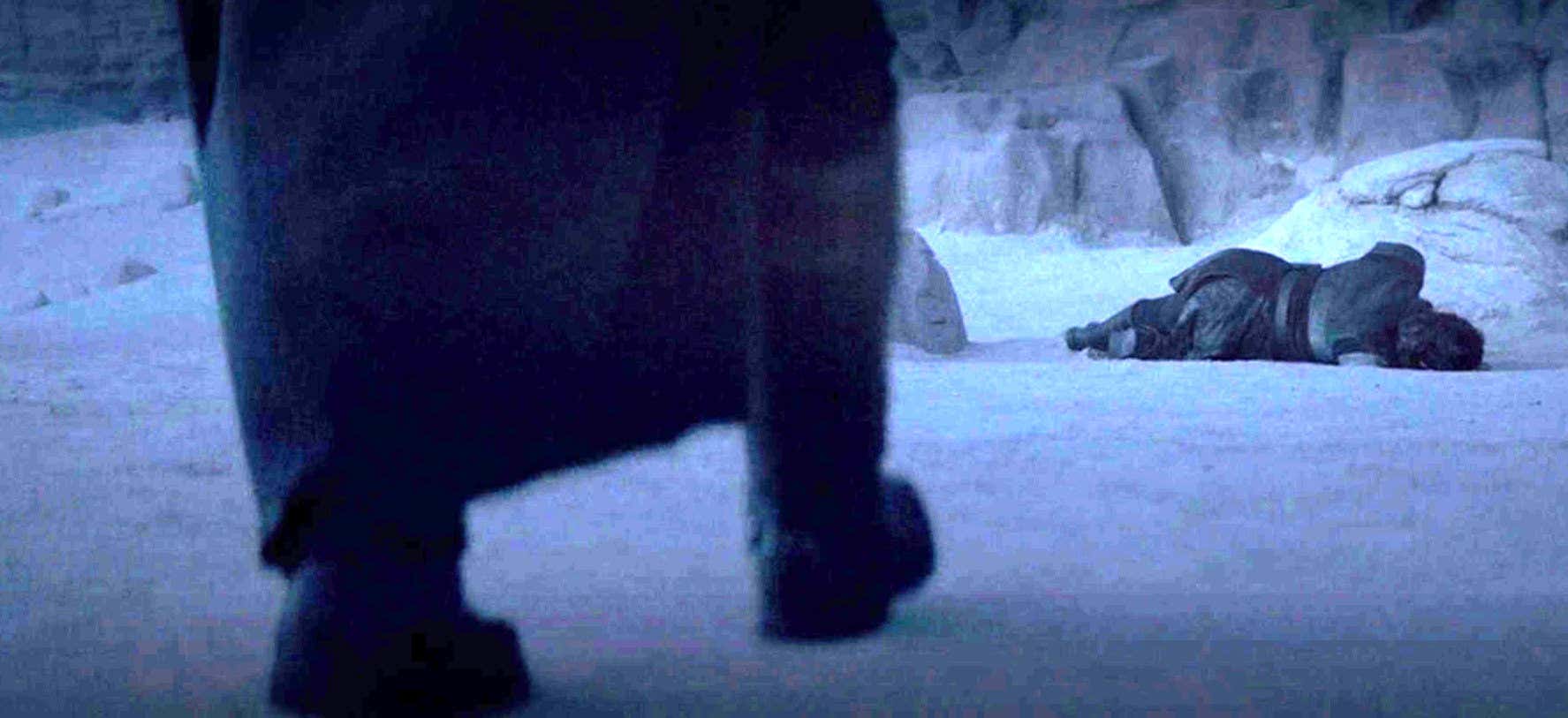 …and now I really can't fucking wait to see what Season 2 brings. 
Turns out that Darksaber may be the least of our guy Din Djarin's worries.
Plus, with Rosario Dawson playing a live-action Ahsoka all but confirmed, couldn't this POTENTIALLY mean Temuera may be also playing a live-action Captain Rex to accompany her into the series? I mean, that's purely speculation, and I know the character would certainly be pretty old, but he was at the Battle of Endor in canon - just five years prior to the show taking place - so I think it's very possible. 
That would spark nerdgasms alllll over the globe.