RED ALERT! RED ALERT! Joe Thornton Has Shaved His Majestic Beard
Fuuuuuuuuck, man. Out of all the truly devastating stories to come out of the situation our world is currently living through, Jubmo shaving off that beard is right at the top of the list. Not only is this the end of an era, but I have to imagine it's a pretty clear indication that the NHL isn't going to be able to play out the rest of the regular season. I feel like in order to take an action this drastic, Joe Thornton must have known that he wasn't going to be lacing up the skates again at any point this season. 
*Siri. Play "Goodbye My Lover" by James Blunt*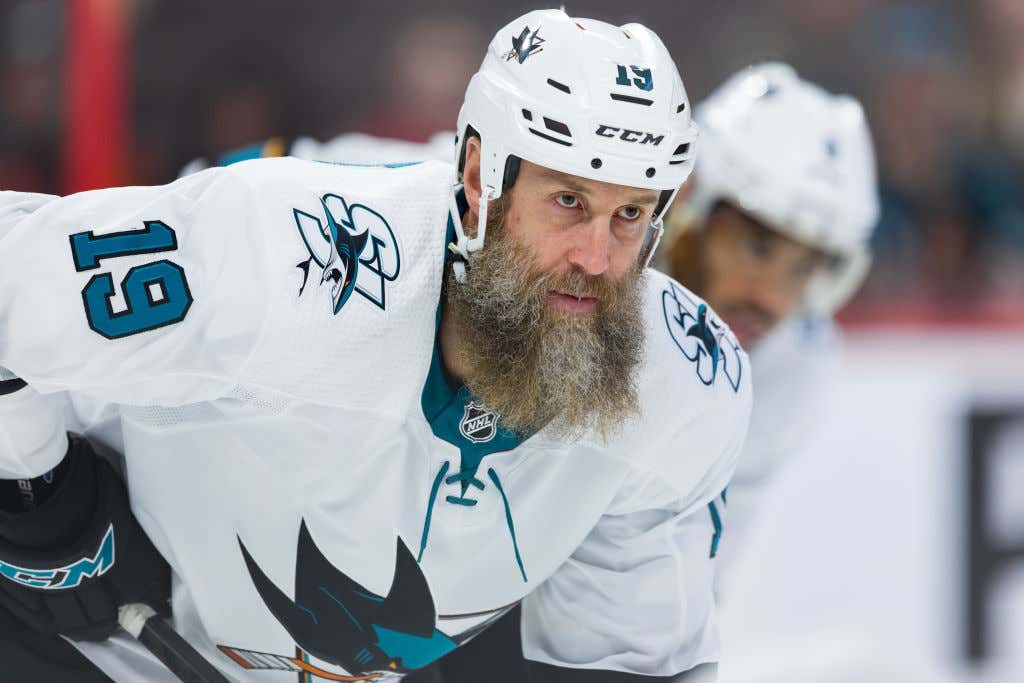 Don't cry because it's over. Smile because it happened. So long, dear friend. Until we meet again. Love you, miss you.