DISCOUNT CHICKEN TITTIES! A SALE ON CHICKEN THE LIKES HAVE NEVER BEEN SEEN IS UNDERWAY IN SOUTH CAROLINA!
You know, sometimes when people say there's a huge sale, I blow my nose in their general direction. I dont give a fuck about most big sales. Black Friday sales are typically underrated except for the one where you guys try to bankrupt my boss. Labor Day. Memorial Day. All that shit. All those sales are overstated and overrated. 
We might be on the cusp of something totally different though. Coronavirus Chicken Cookoff sales are poppin like the chicken titties themselves. 
"Chaps! Chaps! How good is the sale, my man? Don't bury the lede!"
Excellent point. Burying the lede is a blog killer. 
The cash-only sales are for 40-pound cases of breasts, thighs, drumsticks and party wings.

The prices are as follows:
• 40 lb Cases – Jumbo Boneless Skinless Breasts $45
• Jumbo Boneless Skinless Thighs $35
• Drumsticks $25
• Frozen Party Wings $60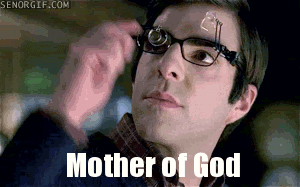 Buddy, it's no wonder that traffic is backing up like one of the scantily clad ladies in an early 2000s Nelly video. Shake your tailfeather, indeed. 
Truth be known, the chicken thighs are the best deal. The flavor in them thighs will make you drool, bay. DROOL! The flavor in them thighs! Line up, fellas. Form an orderly queue.