The Time I Pissed Off Jim Rice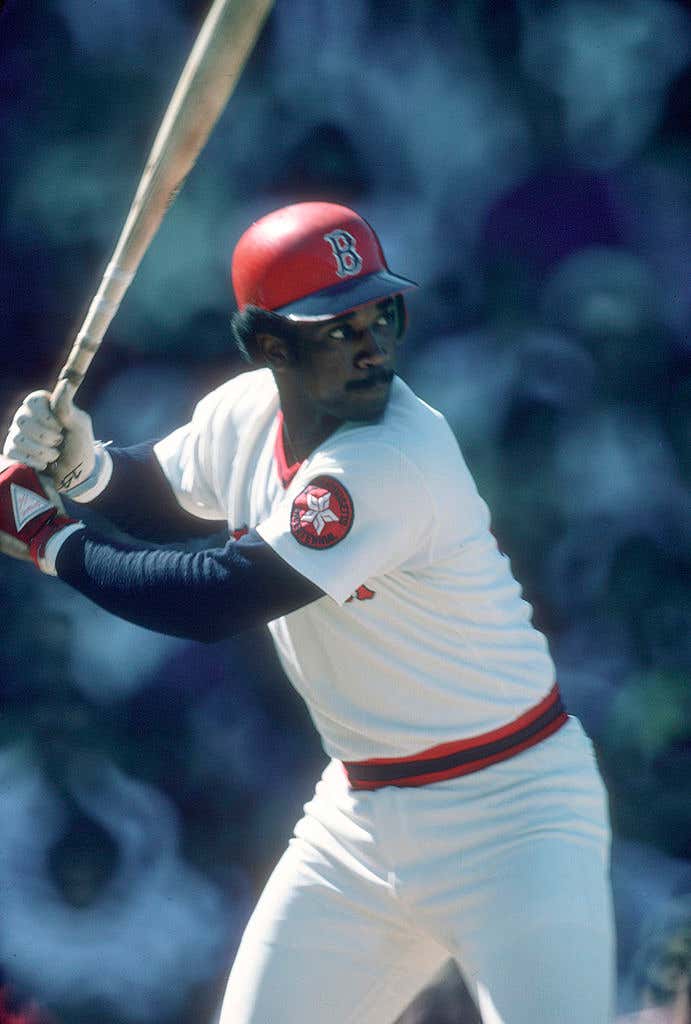 When Jim Rice took over left field for the Red Sox he immediately became one of my favorites. He hit with incredible power, banging out 200 hits four times and batting over .300 seven times in his 16-year career. An eight-time All-Star, two-time Silver Slugger, and an  American League MVP in 1978 when he hit 15 triples, 46 home runs, and batted .315 with 213 hits and 139 RBIs, Rice was a beast!
What Jim wasn't, was media-friendly, and as a result, he had a tough time getting the votes he needed to get into the Hall of Fame. Like any obsessed fan, I emailed and called talk radio almost daily in the weeks prior to the voting each year, making my argument using Jim's impressive HOF resume'. My argument was that in his best 11 years he averaged 601 At Bats, 92 runs, 183 hits, 30 HRs, 110 RBI, and with a .305 average. And, he wasn't a liability with his glove or on the basepaths.
And, who doesn't remember in August of 1982 when four-year-old Jonathan Keane was hit by a Dave Stapelton line drive foul and Jim sprinted out of the dugout and carried the injured youngster into the clubhouse where he was immediately transported to Children's Hospital. Doctors said without Rice's quick response young Jonathan's brain swelling may have killed him. Media-friendly or not, Jim had a knack for heroics. He was the guy who "walked quietly and carried a big stick".
For years I made my argument to anyone who would listen...Then in 2009, his 15th and final year of eligibility, he received 76.4% of the vote (you need 75%) and made it into the Hall of Fame.
My neighbor was a card dealer and he told me Jim Rice would be signing autographs at an upcoming show at the Mansfield Holiday Inn. I told my youngest son and he invited two of his friends. The deal I made with my son was that I'd pay for the Official MLB ball ($15) and the autograph ($20) if he agreed to ask Jim if it was true he snapped bats on checked swings. Rumors swirled that Rice was so strong he did it twice. My son agreed.
The way it worked, you prepaid for the autograph and were assigned to a group. When they called your group's number, you got in line and then one at a time, you walked up five stairs onto the stage where Jim was seated and got your autograph.
We walked around the show, visiting booths until my son's group was called. Jim was seated behind a table and he was wearing a sports jacket and tie. If you watch him on NESN, you know he wears some pretty weird ensembles and that his shoulders are as wide as a house. My son was 15 years old and looked intimidated waiting in line.
When it was his turn he walked across the stage to where Jim was and I waited to hear him ask about the checked swings and snapped bats. And when he didn't ask, I shouted: "Ask him". I was 15 feet away and when my son didn't ask, In a loud voice I said "Hey Jim". Jim did not like my involvement in this process. In fact, he kept his head down but rolled his eyes towards me. I couldn't help myself "Is it true you snapped bats on checked swings?" Jim didn't look up. He was pissed, I think I saw a little smoke being emitted from his nostrils. He was mad as Hell that I had the audacity to shout a question out to him. I played his game and continued staring at him, waiting for the answer... He waited, didn't look up, and then in a low, stern voice he said "I did it twice-". I cracked a smile and laughed out loud. Jim did neither.
My son came down off the stage on the other side and I said "Let me see the ball". I had seen his autograph online and he always signed "Jim Rice". On this ball, he signed "J Rice". He shorted us! Oh well, he had no idea that I did everything I could over his 15 years of eligibility to help get him into the Hall.
As a kid, I rooted for a lot of players who didn't put up good numbers because they were likable. In the case of Jim Ed Rice, I left thinking the writers that didn't vote for him all those years had their reasons...