The Bucks Owner Went On TV And Gave Us Some Good NBA News!!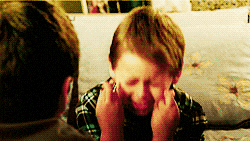 We're at the point now where I will take any and every bit of good news in regards to the NBA coming back. I understand we're talking baby steps at this stage but whatever. The more positive news that comes out the better. I don't really care how long it all takes in order to get back or if there's no fans, as long as the narrative is more around coming back than cancelling things I'm putting that in the win column.
On some level, of course an NBA owner is going to come out and say he has optimism about a return. What do you expect him to say? There's a shit ton of money on the line. Even more so with a Bucks owner considering his team is a title contender. But at the same time this is someone who is sitting in on all those calls with Adam Silver and health experts so it's not like he's pulling this out of his ass. I feel like this is the timeframe the league is considering which is more than enough for me to continue holding out hope. 
What I found interesting is more and more owners are not only talking about returning, but that we'd finish the regular season somehow as well. I'm for this idea because you take one look at the standings and all the seeding is so damn close even if they say there's like a 5-10 game warm up before the playoffs, that could change how things look once the playoffs roll around. I don't care about the lower seeds trying to get into the top 8, I care more about how close things are with seeds 1-6 from both conferences (Bucks excluded). That's why I don't want them to jump right into the playoffs if things ever do come back.
There's also this to consider as well
You combine owner optimism with LeBron's refusal to cancel everything and I feel pretty confident that's not going to happen.
Now, was this whole blog just a sneaky way to add a bunch of photos of the other Bucks owner's smoke daughter Mallory Eden? You be the judge