Jena Sims Gave Brooks Koepka An At-Home Quarantine Haircut And It's.....Well It's Definitely A Haircut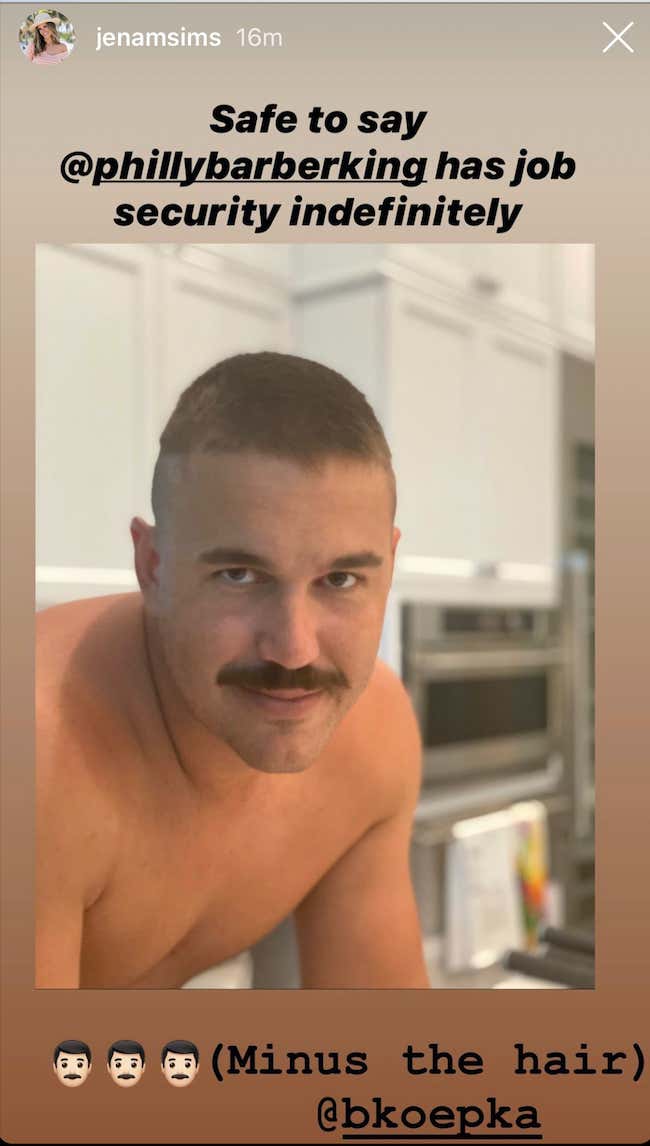 One thing is undeniable, that is a haircut. No doubt about it. Brooks Koepka has less hair on his head than he did before and he can thank Jena Sims for that. And that's the ultimate goal, right? Sure it would've been nice for it not to look like a lawnmower with a dull blade went across his head but who really cares? During quarantine it's all about survive and advance. There's gotta be millions of single guys out there who would kill to have their ears lowered right now but it's just not possible. At a time like this, any haircut is better than no haircut. Brooks no longer has to worry about that itchy overgrown hair on the back of his neck and that's more than worth looking the way he looks now. 
Although I will say that I don't feel that way right now, I'm letting my shit grow out and I like it so far. I feel wild and free. Like a man of nature. I used to get my head buzzed every week but now nothing matters so I'm just letting it go wild. Do I look like shit? Of course I do. I look sorta passable with a buzzed head and there's a reason I've been buzzing my head since I was 3 years old. Me with longish hair just doesn't work for whatever reason. It's probably because of my ugly face. But like I said, nothing matters anymore so let's just see where it goes.
One more time