Schefter Bomb: The Patriots and Tampa are Discussing a Trade for Gronk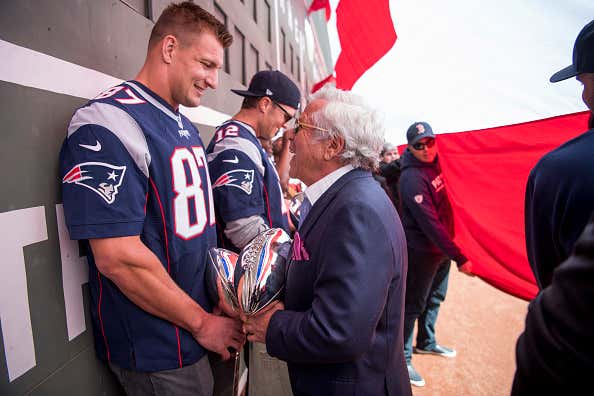 I long since gave up the idea Gronk was ever coming back to the Patriots. He breadcrumbed us on that way too many times, basically whenever he had something to promote like some Super Bowl beach dance party or whatever. And eventually even my biggest hopes were crushed by his massive weight loss and the realization he was just burned out from playing under a super demanding perfectionist who never believed it was his job to make football "fun." Except during parades.
But this makes all the sense in the world. WWE Gronk turns back into NFL Gronk. Reunited with Brady. Doing his CBD oils and hanging with Coach McFun Bruce Arians. Plus Belichick was willing to trade him to Detroit two years ago, he'll be willing to do it for a guy who will never play for him again. And The Hooded One has the upper hand.
The Patriots get the 14th overall pick and OJ Howard? I can live with that. Everybody wins. Let's do it.