Coach Duggs Ripped UConn's Heart Out Tonight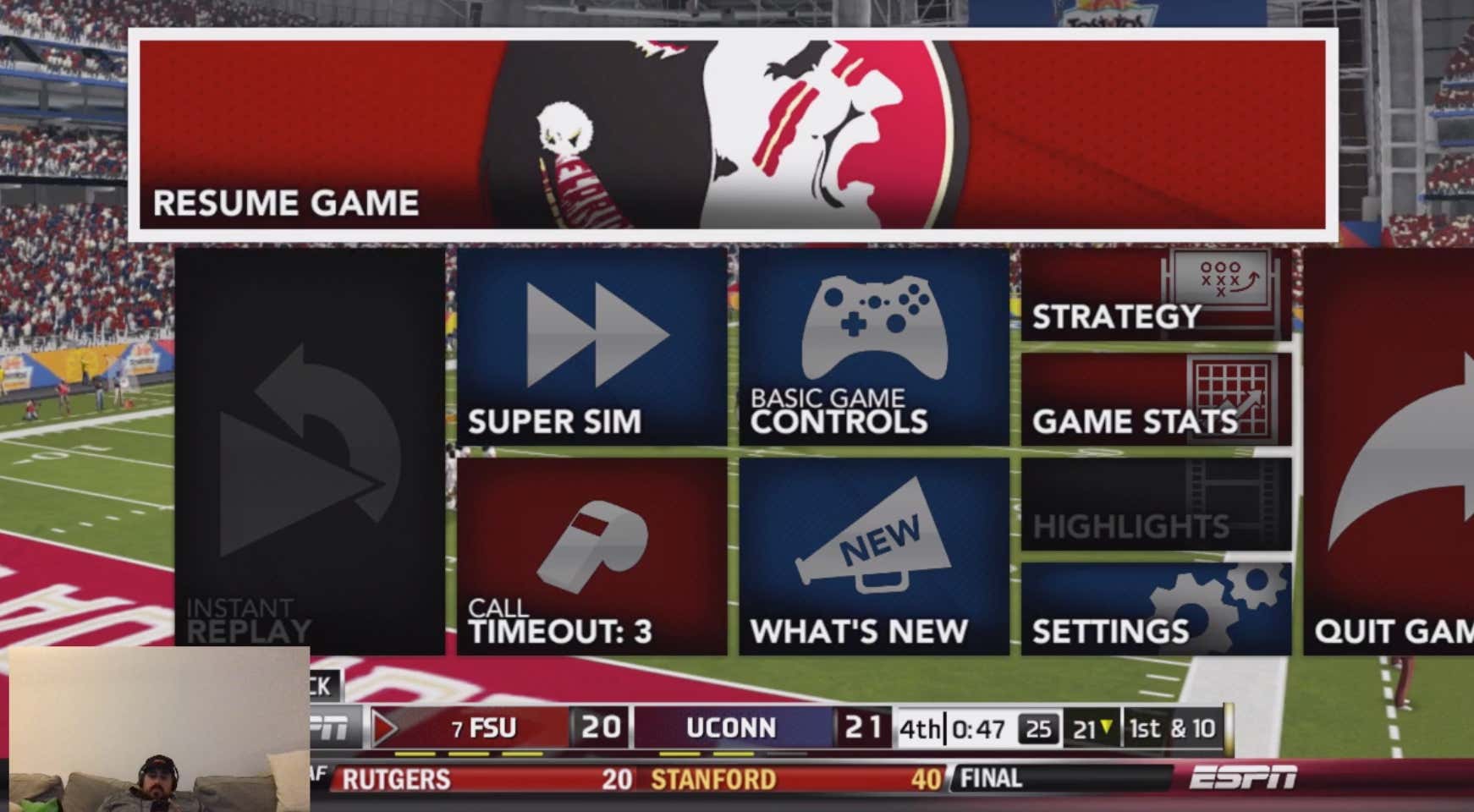 A comeback for the ages by UConn. Down 20-7 in the 4th and they came all the way back. 21-20. Only 47 seconds on the clock.  And what happens?
The game wasn't over. Ryan Finley, who for some reason transferred to UConn in this simulation, threw an almost perfect pass....and it was dropped:
Disgusting. Take his video game scholarship away from him. 
Happy for Coach Duggs. He deserves it. Greatest Fiesta Bowl of all time in my humble opinion. I'm still shaking.
Maybe UConn can entice him to come to Storrs and take us to the glory land.