There's Nothing Like Some Wholesome Celtics Content To Help Bring A Smile To Your Face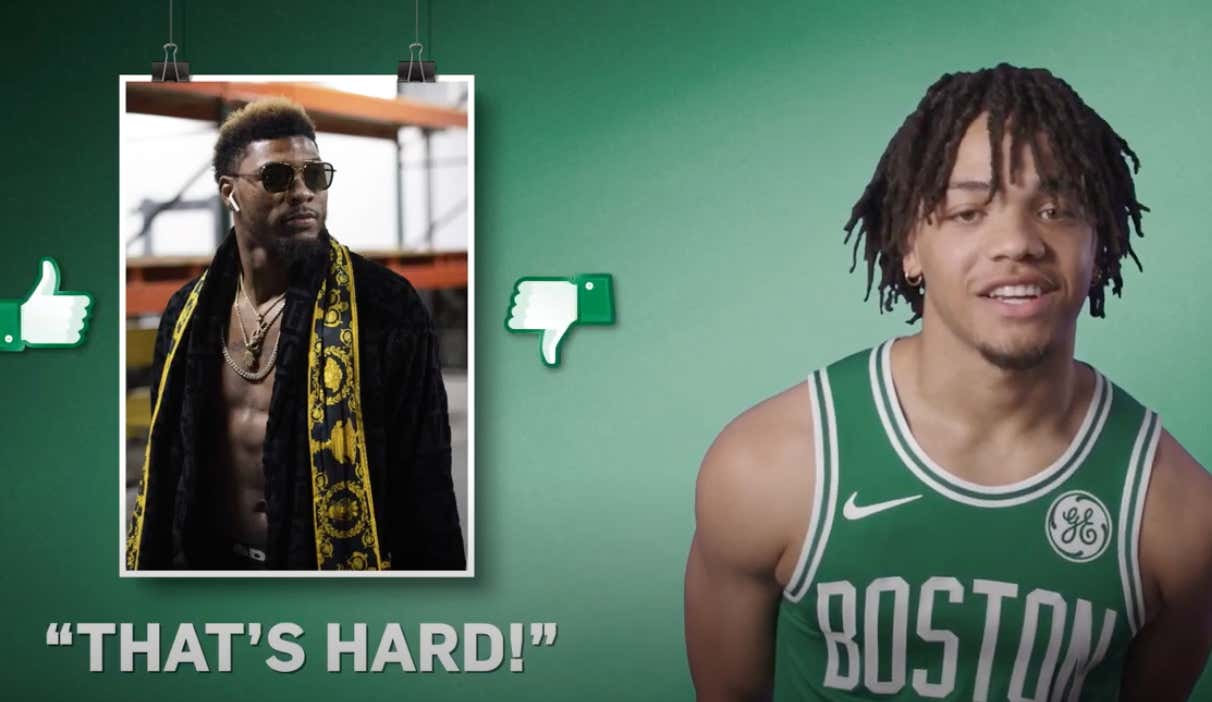 If you're like me, you've been going a little crazy without the Celts for some time now. Can you believe we're on Day 38 since we last saw them play? That doesn't even seem real and yet it's true. March 10th feels like forever ago and we've all been trying to find ways to scratch our Celtics itch while we all wait for their return. On this here blog we've done the highlights, so I wanted to switch it up a little bit today seeing as how its Friday and we could all use a nice little laugh. I found myself running through these last night and figured if there were any fellow Celtics stoolies that hadn't seen the Celts Wingin' It series that had to change. I don't know about you, but this might be the best thing the team has ever done so let's ride through some of the latest and greatest
What Would You Do If You Had Tacko's Height?
Poor Gordon. 
Marcus Smart's Robe
One of the greatest Marcus Smart photos in existence. So much swag I can't even stand it and only someone like Smart could pull this off. Can't believe anyone gave him a thumbs down for this. Probably just jealous they couldn't pull it off. 
Quarantine Roommate
I'd go
1. Tacko
2. Tatum
3. Grant
4. Kemba
5. Jaylen
Tacko's Baseball Skills
I just love how much everyone loves Tacko. So genuine, so awesome. 
Is it a little concerning how much I enjoy these? Perhaps. But this is what happens when you take the actual basketball away from me. There's only so much 2K I can play. If you love this team I don't see how these videos don't bring a smile to your face. Chemistry like you read about. Now I can't end this blog without including the best video of the entire series. Of all the Guess That Baby editions they did and shit you could argue on the entire internet, it doesn't get much better than this