This Walkoff Dinger Was HORSE SHIT!
Smitty and I have been playing The Show 3-4x a week over the course of quarantine and it's caused my blood pressure to spike to absurd amounts. I'm talking worse that #StatueGate, #MouseGate, and #FactCheckGate combined. Not even Carl can piss me off as much as this game does. I never understood people getting pissed off at losing video games until now. 
Unless you've been living under a rock, you'd know that a bunch of the bloggers have a league going too.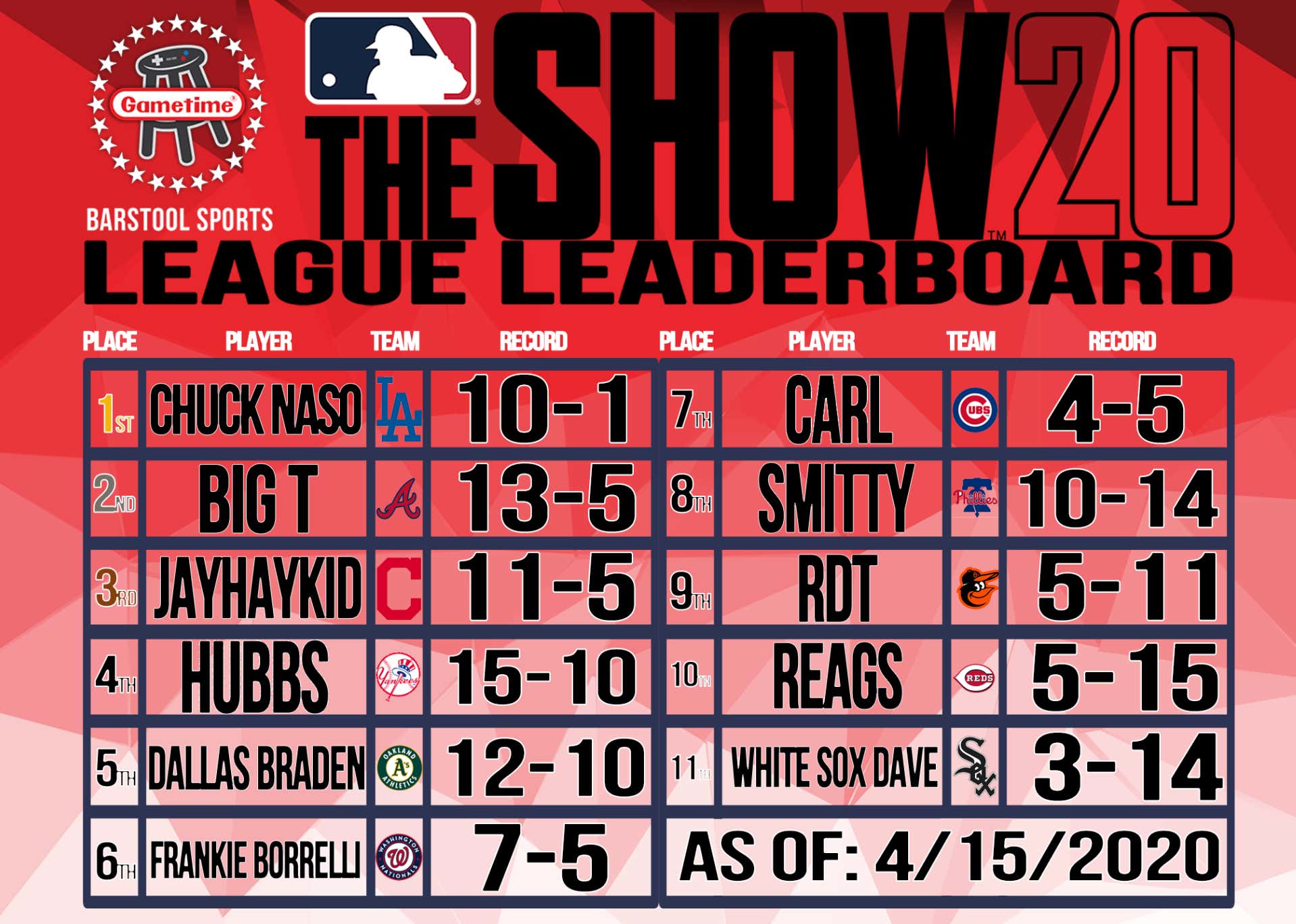 Obviously I'm in last place, but not because I suck at baseball, but because I this game is rigged beyond belief.  Smitty's walk off dinger yesterday was a perfect example. Aaron Bummer was pitching and Aaron Bummer does NOT give up home runs. In fact he kept the ball on the ground better than just about anybody in baseball last year:

But sure! Let's let him surrender a walk off to that dickhead Smitty!! In fact it is so absurd that I am considering protesting the league that nobody is even playing games in anymore anyways. Everything will be null and void. 
Absolutely disgusting. But I will have my vengeance today with Smith and then later on will be Warzoning with that reckless maniac Glenny Balls.  How will he get us massacred today?  Nobody knows (he'll be driving a dune buggy or helicopter and it will explode)
LINK: