This Video Of A Plane Forced To Have An Emergency Landing On A Highway - With Cars Driving All Around It - Is Absolutely Insane
I don't care if this is a small plane with just a pilot, I'm glad I'm not flying anytime soon. Don't need this image in my head as I wait in line for group 6 to be called. I'm not even scared of flying, it's just something I don't need to be watching right before a flight is all I'm saying.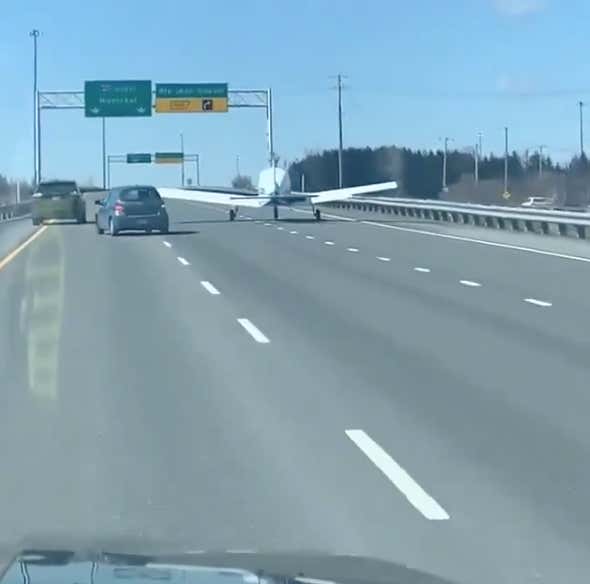 I know it's not heavy traffic - but there is still some decent traffic here. It's a miracle that this didn't lead to a crash between cars. That might be the most ridiculous thing of this all. How there was no more damage or any injuries is wild.
Also what are these cars doing riding the planes ass? Laugh out loud image at them just tailgating a fucking plane. I don't know, maybe slam on your brakes and get the fuck out of the way. That would be my gameplan here. That or get into the left lane and fly by as fast as possible, but I'm not getting close to a plane on a highway.  
PS: A small plane had to make an emergency landing on I-75 here in Cincinnati this morning too. What the fuck is going on today?