2020 The Reemergence Of The Home Bar
The home bar is nothing new, but given the current situation, it seems like its perfect time to shine. Feels like 1995 when Jordan hit us with those 2 magic words, "I'm back." It was easy to over look your home bar set up and just go out for a drink... Now, not so much. 
This isn't so much for the folks who never underestimated the money saved drinking at their home bar. Plenty of drinkers like myself never slept on drinking at the home bar set up. This is a blog to motivate those who haven't taken the step to open their very own home bar. It's time to get to work. 
Wednesday night I was hanging out with the Twitter at night crew, we were all sippin' on somethin' and at some point something made me ask to see everyone's home bar. This morning the pictures keep rolling in, everything from bar carts to full on bars that could open with commercial zoning and proper licensing. 
I read a headline the other day that emergency rooms are seeing a huge surge in people hurting themselves while working on home projects, awesome! Not awesome people are getting hurt, but awesome that people are putting in work at the house and being creative with this extra time. 
I feel it's worth the risk. You take 80% (that's not backed by facts) of the work force and tell them to keep their asses home, people are going to find a way to be productive. I know a shit ton of drinkers who would love an at home bar but haven't found the time outside their work schedule to make one. Queue the quarantine. 
There is just something about drinking at your own bar that makes you feel good. I don't personally have a home bar, but I have a bar area that's just three shelves and a bar cart. I take pride in it though. When I think of home bars, I always find a wonderful sense of accomplishment pairs nicely with a glass of bourbon. 
(Here is an episode I did on the basics to a home bar.)
One of my favorite scenes in Scarface was when Tony and Manny first meet Frank Lopez. They congregate at Frank's home bar. A very chic set up. I don't know how to identify styles but it's some early 80's gangster shit. Frank asks them, "What do you want to drink, scotch, gin, rum? What do you like?". Tony throws a brief case on the bar with the cash and the two keys, "Its cost my friend Angel his life... my gift to you". Doing this scene at Frank's home bar was perfect, informal but formal. A serious partnership is about to form and it's all happening at a home bar.
(Full scene.)
If I owned a home right now in this madness, I'd be busy in my free time making that shit something I'd be proud of sitting at with friends and family. I think I'm drawn to the home bar because I've worked at bars as everything from security to bar back to bartender, in all types of bars, dive bars to mega clubs. I worked at 10/12 bars for about a total of 15 years or so. As a comedian the schedule is the most flexible and the money is fast. You can't hustle your dream waiting on pay checks every two weeks. 
I can't wait till this is over. My new mission will be to go out with my producer Booze and hang out, bartend and drink with Stoolies at their home bars. 
Like cooking, when you're behind the bar one of the most important tools of the trade is a good bar towel! Here are a couple links to some standard bar towels and some fun branded ones!
Regular bar towels:
Branded Bar Towels:
Here are some at home bars folks posted on Twitter last night as well as some Barstool employee's. Some are as basic as can be to serve the purpose, others clearly have a ton of time and money sunk in. No matter what they all have one thing in common, they all just want to help us comfortably get hammered. 
Here we have Kmarko's home bar. 
Here is Chaps home bar set up.
Here is Feits set up. Kid puts in work. 
Here is Jim Florentine's bar. One of those sweet ass tables that opens up to a bar! So artsie. 
Here we have PFT's home bar. He wanted everyone to know he left the Mad Dog at the office. 
Here we have Large's home bar. Dude is livin lavisssssh. 
Here we have Barstool Carl and his trailer park home bar. 
Here we have our boss, Erika and her wonderful set up.
My buddy Luke Rockhold shared his home bar as well!
Then we have those posted to all the socials. Thanks to everyone who submitted!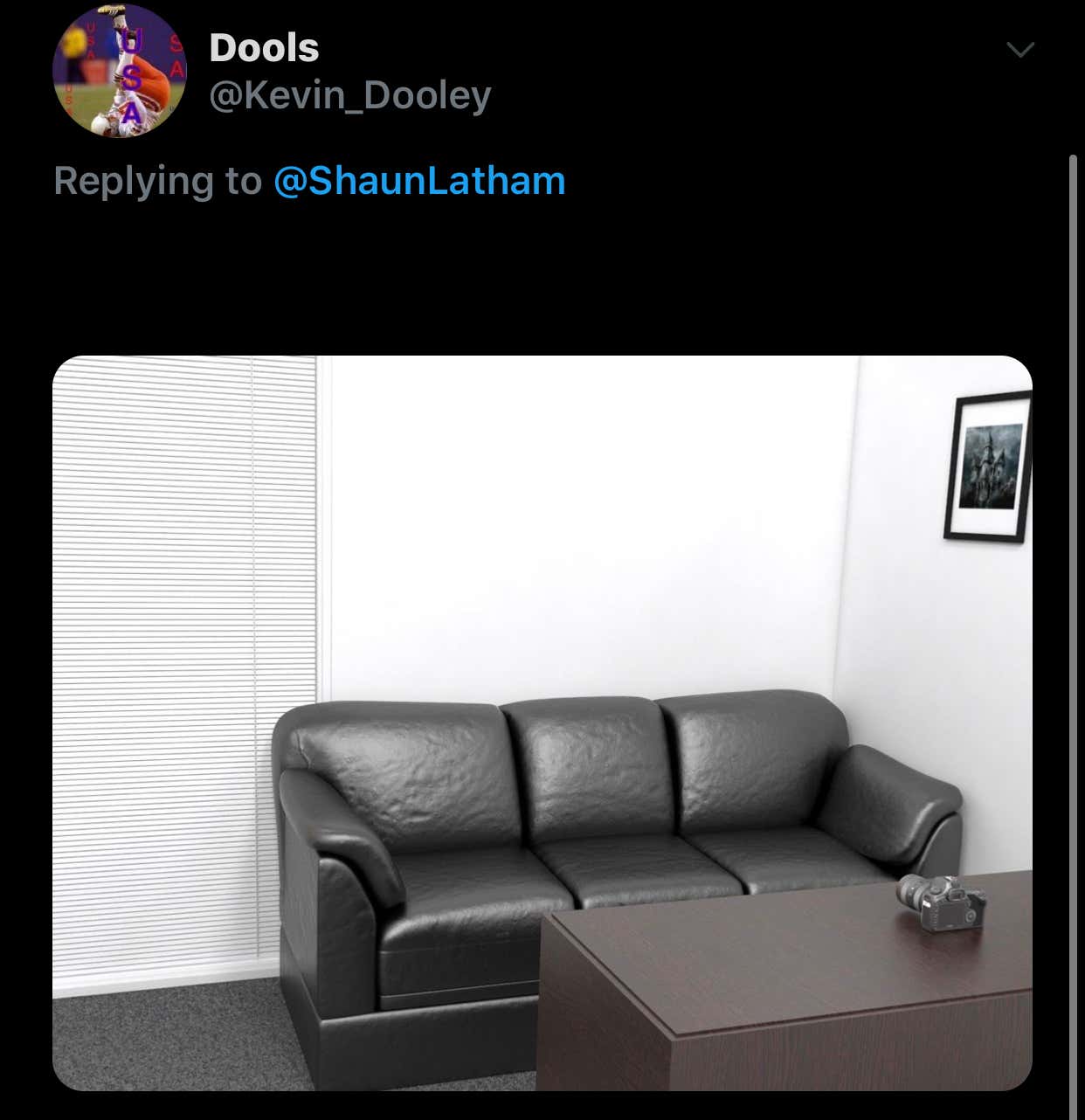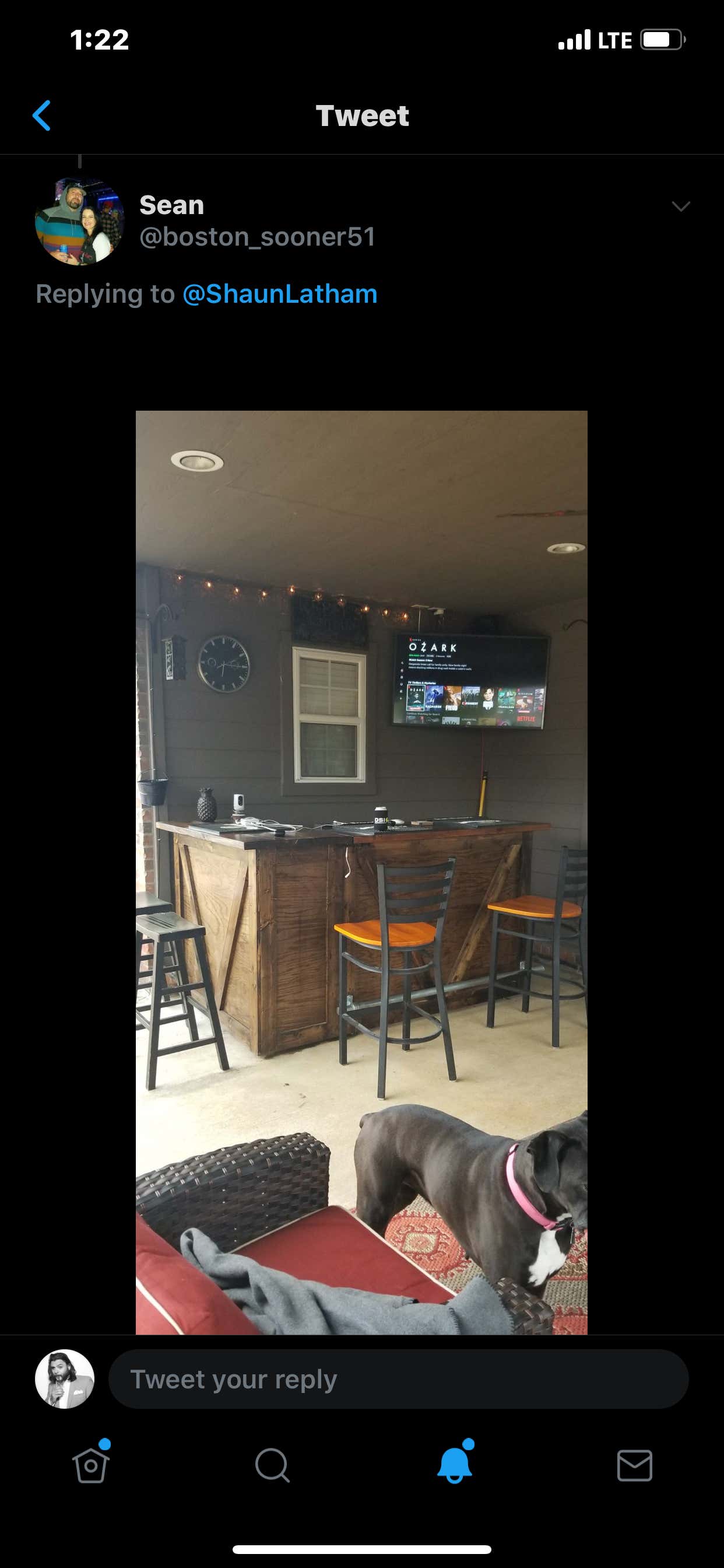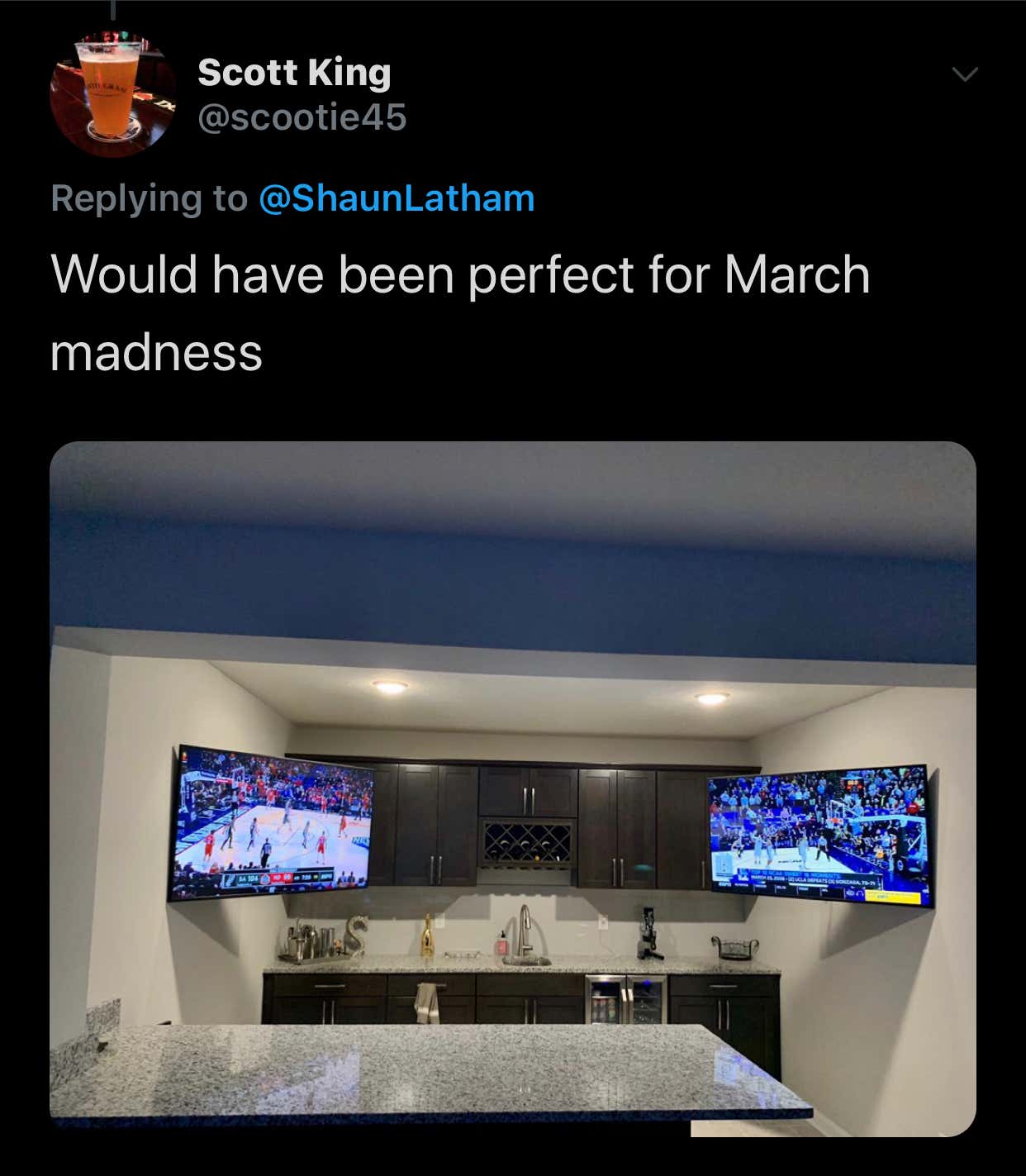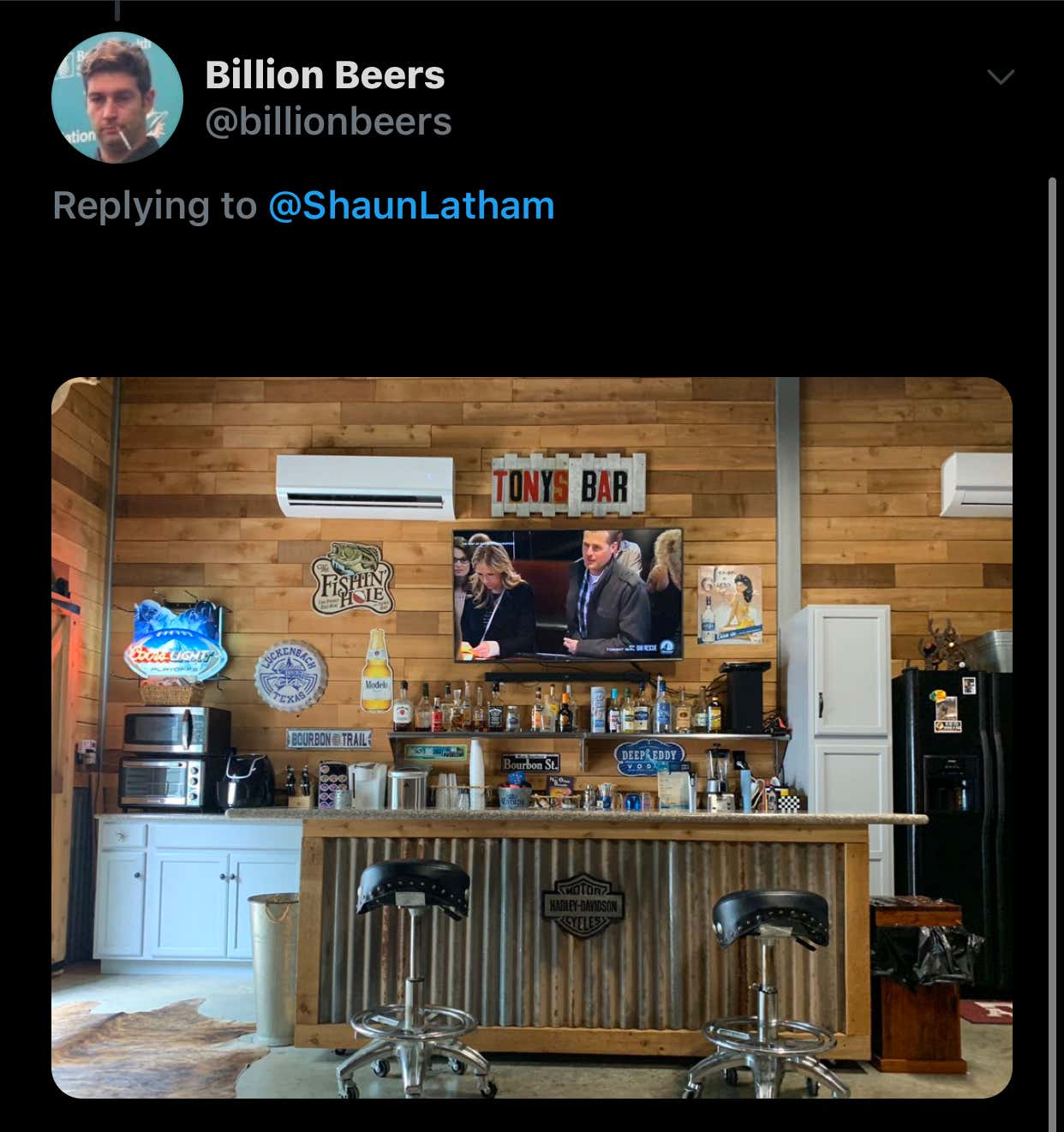 We have a sweet bar book on the Barstool Store courtesy of Kmarko
.
Also, If this isn't enough Here is a sweet ass IG acct form a guy who makes home bars. His work is amazing so I'm throwing his link in! www.Instagram.com/TheBarMaker
Hope you enjoyed taking a peak into peoples lives and seeing their home bars!