What The Fuck? Some Asshole Hacked Former MSU Hoops Star Nick Ward's Instagram And Made People Think He Was Dying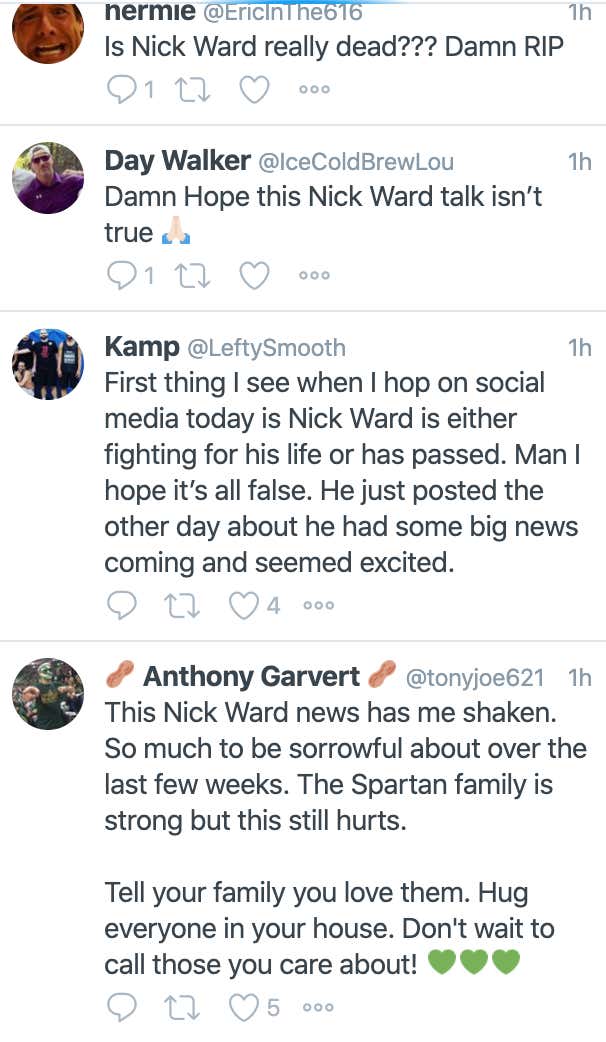 Alright what the fuck. There are death rumors that we always remember - Hugh Hefner, Avril Lavigne, etc. Then there was TMZ seemingly trying to kill Ric Flair and Lil Wayne. But hacking someones account to say they are fighting for their lives during a global pandemic? That person deserves the same sort of punishment that Feits said yesterday about the lady coughing all over food in a grocery store.
Charge this person with terrorism like everyone else doing something stupid during this time. Send them to jail or let Nick Ward get 25 free punches. Maybe have a jury decide what's the appropriate amount of punches Ward is allowed to throw. And then let his family throw punches. Fair is fair. That's especially true this day in age. Take the pandemic out of it, if you see something like this posted on that person's personal account that's typically a pretty solid source! 
I always forget was there shit like this before social media and really before the Internet? People have always been assholes. Well, this is bigger than an asshole move. This is a piece of shit move - people have been that forever too. Like this isn't funny, what's the end goal here? Get people, including perhaps family and friends, legit upset? Fuck whoever did this. The family already said they are looking into it and like I said, they should have free reign to unleash hell on this person. 
PS: my favorite Nick Ward story was this last year when he decided he was going pro. Just flat out saying he's done helping with an assignment.