It Sure Looks Like The Coronavirus Has Now Robbed Us Of Some Team USA Basketball This Summer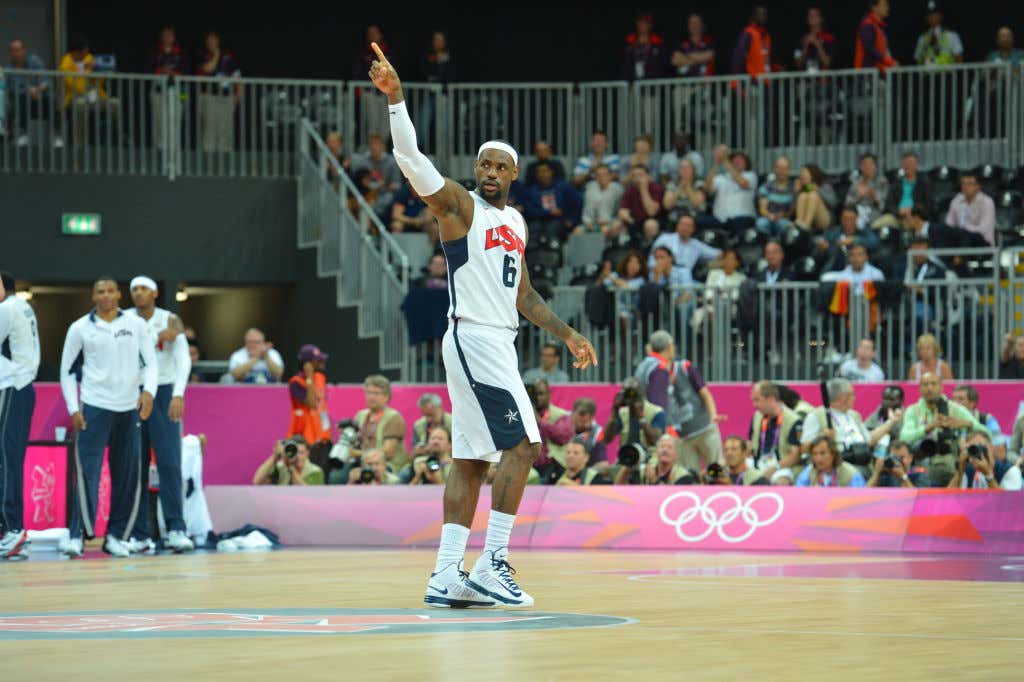 First of all, what a name on Dick Pound. That's a set of parents with a great sense of humor that is providing some much needed humor at the moment. That's not even the first time I've heard of Dick Pound and I can't help but chuckle every time he comes up because I have the brain of a 10 year old. In terms of what he's actually saying here? Well it's not as funny and frankly kind of stinks. Who doesn't love the Summer Olympics? Personally I'm more of a Summer guy than Winter and I don't think I'm alone in that so to not be getting the Tokyo Olympics this summer stinks. It's not exactly a surprise given everything that's happening and the fact that Canada and Australia are already saying they wouldn't send their athletes, but seeing this tweet made it feel more real which is depressing as hell.
Why? Because it robs us at least for the moment from a revenge Team USA squad. Look I can admit, Team Shamrock did not have the best showing this summer during FIBA. The US finished what, like 7th? That's bad for a country who prides itself at being dominant at the sport of basketball. That's supposed to be our shit and to put it honestly Team USA got their ass handed to them by multiple countries this summer. You knew that once we got to the Olympics and the best of the best in the NBA signed on to participate it most likely would have gone back to the dominance we've come come to expect. They've won gold every Olympics since 2008 and chances are it would have been another gold this summer. Well it sure looks like we'll have to wait until 2021 for the real thing, but that doesn't mean you can't spend some of your afternoon reliving the greatest plays in Team USA history. I'd argue that's the perfect solution to this depressing news. Let's fire it up
I guess this does help us avoid the issue of what would happen had the NBA started back up again this summer and the Olympics actually happen. Would they have taken a break like the NHL? Who knows. I do wonder if everyone will still be down to participate knowing they are one year older, or if guys like LeBron/KD etc choose to sit out since they will be on the back 9 of their careers. 
Either way, I think we can all agree that this coronavirus can go screw.