POP QUIZ: Barstool Podcasts As Toilet Paper
Yesterday Nate did a blog where he summed us all up in one sentence. On a similar note I've decided to try & do one like his, but wayyyy more desperate to fit the vibe of both myself and the times we're in. 
Below I describe each podcast at Barstool through the hottest item in the world right now...  toilet paper. (and/or things related to toilet paper because this was more time consuming than I thought it would be & I kind of gave up on a few ha ha). 
Anyways, try to guess the podcasts as you scroll. Some are super obvious, others not so much, and some might have more to do with one of the hosts than the pod. It's a crapshoot. Answer key at the bottom. 
1. 
2. 
3. 
4. 
6. 
7.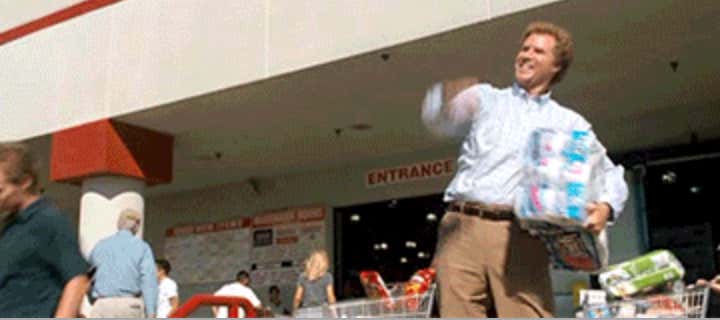 8.
9. 
10. 
11. 
12.
13. 
14. 
15. 
16. 
17. 
18.
19. 
20.
21. 
22. 
1. Foreplay - Pretty obvious
2. Zeroblog30 - the TP/shit bags military folks use in the field & on forward operating posts on deployments 
3. Chicks In The Office - Jonas Brothers!
4. Schnitt Talk - Sorority with some squares to spare
5. Million Dollaz Worth Of Game - TP crafts 
6. Micktape - Basketball 
7. Lights Camera Barstool - Step Brothers, a movie
8. Hard Factor - Florida Man Fridays
9. Call Her Daddy - Sex!
10. Kirk Minihane - Podcast Jesus
11. Pardon My Take - Hard to tell because you can't see their faces but it's definitely them
12. KFC Radio - Since Feits pees his pants a little bit, all the time?
13. Spittin' Chiclets - Pretty obvious
14. Everyone Is Awful, Jim Florentine - He had some key roles on Crank Yankers
15. Twisted HIstory - Ancient ass wiper
16. Bussin With The Boys - TP tube bus
17. Walk The Line - Rudy the parrot in a new role
18. My Mom's Basement - Nerd wipes
19. Rubbin' Is Racin - Pretty obvious
20. Dog Walk - Dog walks (away with toilet paper)
21. Podfathers - TP for babies
22. Sam's Army - Pretty Obvious
If I missed one let me know and I'll update with TP just for them. 
Remember to like, subscribe, and wipe front to back (if you're lucky enough to have any rolls left).