I Finally Saw The Trailer To "Pirates 2: Stagnetti's Revenge" And It Actually Looks Like A Solid Movie
This is a legendary motion picture in the annals of Barstool Sports and I'll be honest guys I haven't even seen a trailer until recently. I had no idea it was such a magnificent endeavor or that it had a budget nearing $10,000,000. Or that it was an actual legit spoof of Pirates of the Caribbean down to the fucking sword fight.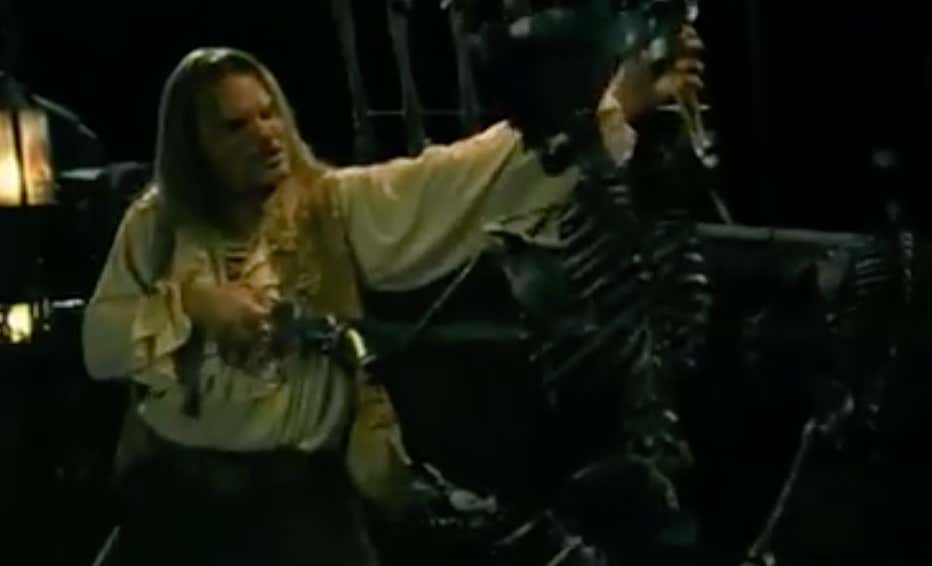 Not to be a weirdo but this puts the Pirate porn saga in entirely different context for me. I'm thinking it's legitimately dirty, filthy pirate hookers and grainy, raw footage from the late 80's. I'm thinking there's an old bearded man with one leg hobbling around in one of those god awful pirate costumes your wife picked up from target because she mailed it in on halloween like 16 years ago
Oh no my friends. Save the amateur hour stuff for the Pike house after semi-formal. The production folks in Pirates 2: Stagnetti's Revenge spared no small detail in adapting this bestseller for the big screen. The end result is a 12-year old trailer that sheds a lot of light into one of the most bombastic moments in Barstool Sports history. In hindsight - is this porn really that weird? 
Yes it is.
Unequivocally and without a shadow of a doubt, this is some weird stuff that my boner will never truly understand. But that's okay when you sling average boners like me. You won't need all the weird stuff because you never really make it that far. 
And for those of you that are absolutely BAFFLED with this blog, go back and listen to Porn King from Dog Walk this past week. If it wasn't Clem's wank battle or your enthusiasm for Eddie's casual yet invasive interviewing style, then you're probably just hearing about the interview now. 
Obviously it was an all time classic. 
Listen here: