Adam Sandler Went On Howard Stern And Told An Awesome Story About Him And Chris Farley Getting Fired From SNL
First of all, Howard Stern is the greatest interviewer of all time and it's not even close. It doesn't matter who's sitting on that couch, he's able to make his guests feel comfortable and open up in a way that no one else in the history of broadcasting has ever been able to do. He actually has a new book out titled, Howard Stern Comes Again that I've been meaning to read. Not sure if Sandler is in it or not, but most of his appearances are online anyway so it doesn't matter. This particular clip came out yesterday and is starting to gain some traction. It's Stern pressing him to talk about how he and Farley got fired from SNL…
As sad as it is, it's still an unbelievable story.
"At the time, I was hurt because I didn't know what else I was going to do," he shared. "At the time, it wasn't Lorne [Michael's] decision. The NBC head dude, I know he didn't like our gang." As for his friend and fellow fired cast member, Chris Farley, Adam recalls the late star having a similar reaction to the news. 

"I was probably sad into covering the sadness up into being mad and saying, 'oh f–k you.'" Adam shared about his feelings at the time. "But, I remember when I saw Farley, he said, 'Me too. They don't want me either.' We were both like, 'F–k this s–t.' We both got mad together and pretended we weren't sad and pretended this was for the best."
Two guys that talented were let go by suits with an agenda, but that's the way the business works. For reference, here's a cast photo from the season they were let go…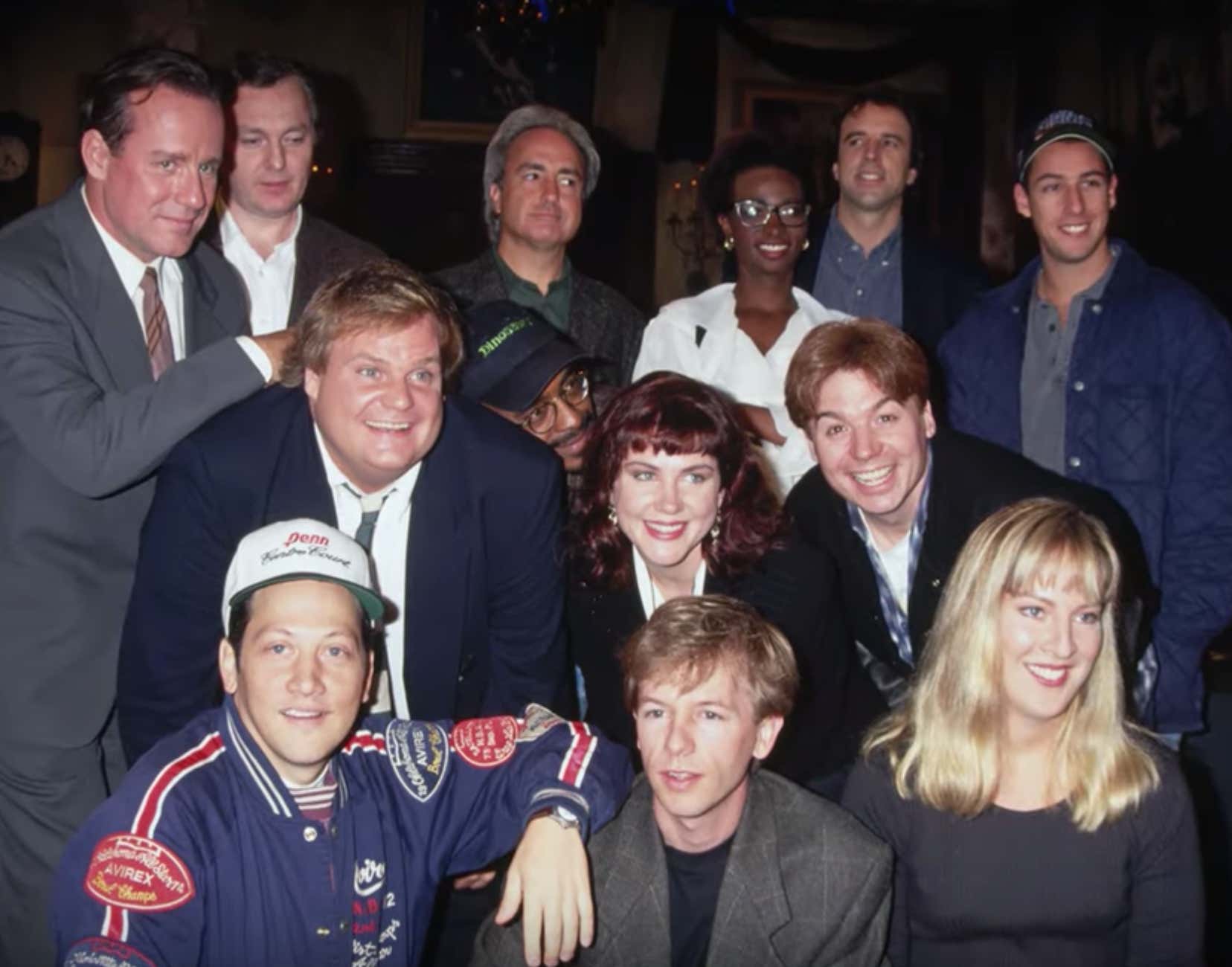 You'd be hard pressed to find a funnier group of people. I love how Sandler's manager had to drop a bunch of hints because he didn't have the heart to tell him too. Oh well. Whenever there's an interview like this there's always the question of "what if?" What if they had never been fired? What if Lorne Michaels had stood up the suits? What if Farley never died? We'll never know. All I know is that hindsight is twenty-twenty and I love Adam Sandler. Credit to him for being able laughing about the whole situation.
I'm going to end this blog now, but not before I post one of my favorite Artie/Howard stories. Enjoy…