If Your Thanksgiving Gets Too Heated Please Refer Everyone To This Video Of Baby Yoda
Jon Favreau, man. What a guy. He might've just saved a few (hundred) Thanksgiving dinners all over the country by posting this video. Hell, if Baby Yo were around a decade ago, maybe he woulda eased the tension at the legendary Masshole Thanksgiving Freakout!
Hopefully everybody out there will have a much more peaceful dinner than that, though. Still - make sure everyone at the table has seen and is aware of Baby Yoda. You'd be doing them a disservice if not. 
Plus, you'll blow their minds when you tell em that's a puppet. We've come a long way in that department, from this horrifying creature in Episode I...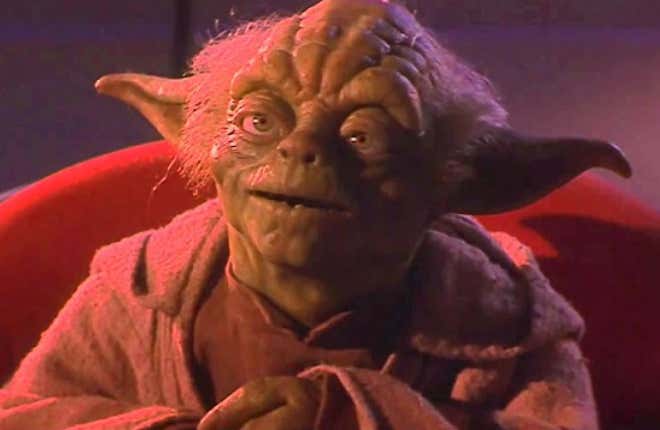 ...to Baby Yo, the cutest little guy in the galaxy...
Thankful for that lil dude!!! Happy Thanksgiving everyone!!!