It Is Time To Join Or Die, The Blackhawks Are What We Hoped They'd Be
We've been waiting and waiting and some of us(hand up) were panicking, but we are beyond that now. It's time to buy in. It's time to believe. It's time to #JoinOrDie.
The first 14 games were rough. Getting dominated, looking lifeless, playing a style that if continued would lead to nothing but more lottery balls and wasted opportunities. Now, the Blackhawks have an identity. They have a system. They have become what we all thought they would be when the Blackhawks signed Lehner and Carpenter, traded for de Haan and Maatta, and seemingly put together a roster that would better compliment the Blackhawks best qualities from the 2018-19 season that finished just short of the playoffs.
The Blackhawks aren't perfect. It's not the 2010, 2013, or 2015 Blackhawks. That is okay. This is OUR team and it's a team that we can have fun watching and feel like we have a chance to win no matter the opponent. Night in, night out, if the Hawks play like they have in their last three we can be proud of them.
Are the Blackhawks a "fast" team…
NO
Do we care?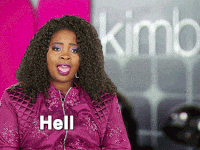 This team isn't going to win races and pressure defense on dump-ins. They're just not built for that type of game. We ran that experiment. It didn't work. That's fine. It'd be great to be fast, but the Blackhawks have all the skill they need to hold on to the puck, make plays, and create danger.
Are the Blackhawks going to be a great defensive team?
NO
Do we care?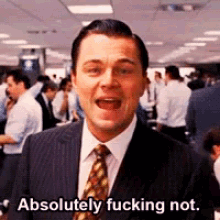 Look, I would love to be a great defensive team. A team that can win battles, take away space with skating, and be so structurally tight that nobody has a chance. That's not in the cards right now. Here is what the Blackhawks can be though even if nobody wants to give them credit…they can be a "good" defensive team.
Against Toronto they gave up roughly a ZILLION shots. Do we care?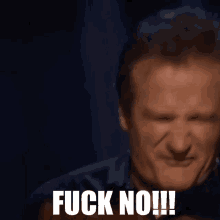 You know why…because the Blackhawks, 5 on 5, actually did a pretty good job defensively. Look at the amount of "High Danger" chances allowed per Natural Stat Trick
That is FOUR high danger chances allowed 5 on 5 for the ENTIRE game. So yeah, Toronto absolutely DOMINATED possession of the puck. Especially in the 3rd period. They had it a lot and they shot it a lot…from the perimeter
Do we care if Toronto has 60 shots on goal if the majority of them are coming from the points instead of John Tavares and Auston Matthews in the slot?
A bad shot or a shot from distance…do you know what that can be called? A fucking turnover. It resets possession. It's a loose puck or a face-off or it's on a Blackhawk stick and heading out of the zone. That's is why I HATE corsi. Corsi says all shots are created equal. They're not.
The Blackhawks were under-water in shots all game, but they never trailed. It's because the power-play was humming, the goaltending was good, and the Blackhawks had a significant lead when it comes to quality chances against. THAT is the formula for the Blackhawks. Give the goalies you're spending $11M on this year a clear line of sight on shots from the distance, make sure you're tough and clean up loose pucks in front, win races, and have clean break-outs. When the Blackhawks can do those things they can beat anyone. Patrick Kane is heating up since getting paired with Stome and Debrincat, Toews and Saad have it going, Dach got on the score, the power-play is coming around, and the penalty kill gets better all the time. Right now the PK is 20th in the league and that is a HUGE improvement from dead last which is where it was last year.
When you have those things going and you have Kane, Toews, Crawford, and Lehner it's okay to believe. Better than that…it's TIME to believe. We are going to have fun and the team is going to be good. If they keep this up they will be in the playoffs. Run and gun, protect the house, and turn your stars loose, and this team will give us all we can ask for in 2019-20 A week ago we had one foot in the grave, now it's time to Join Or Die. BUY A GOD DAMN SHIRT AND LET'S GO