A Blackhawks Mailbag Blog To Throw Some Coal In The Hype Train Engine
There's a nice opportunity for the Blackhawks to get another two points tonight. I don't have a ton of respect for the California teams this year and the Hawks looked horrendous in that game against LA, but all it takes is one game of better habits and a slightly different look offensively and I am right back shoveling coal in the engine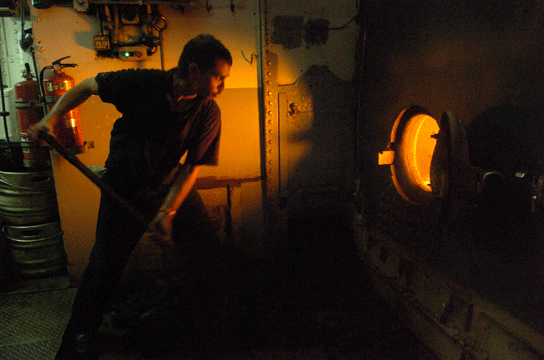 Let's do it
Nylander has been a good player for the Blackhawks and Toews has certainly benefitted from playing with he and Saad. Two guys who really help drive possession with work, skill, or both. The Blackhawks, like every team, need the top 6 to produce. Specifically Toews and Kane. Toews has 3 points on this California trip in two games. So does Patrick Kane. And so do the Blackhawks. Funny how that works. Combos might actually matter. That Debrincat-Strome-Kane line has had some jump too and have looked dangerous at times. If the Hawks try to be more of a possession team than one based on chipping and retrieving then things might be okay. There are signs of life offensively.
Unequivocably, yes.
Someone at the Buffalo Wild Wings said that if the Hawks, Bears, and Bulls all miss the playoffs this year it'll be the first time in 80 years that Chicago didn't have at least one team in the playoffs. Now, I don't know if that is true and I am not going to fact check it, but it definitely feels true and that would make it the worst year ever.
It looked a bit different against Anaheim the other night. So maybe it was being one of the worst teams in the league and the guys looking like they quit against Nashville.
It's not hard for me to say that Lehner has been the better goalie this year. He's been spectacular. Better than I anticipated. Crawford has still been good as well. As much as I love Crow, he is the older goalie here by a long stretch and has more miles on him with 6 years in the minors and all the playoffs plus his injury history. All things being equal you'd have to say Lehner at this moment. Things likely will not be equal though. The Blackhawks are going to be in a cap crunch of sorts again next off-season. They'll have to get creative. If Lehner is worthy of a Bobrovsky type deal paying $9-10M then maybe the Hawks would be better off signing Crawford to something similar to the $6M he is making now. Good problem to have at this point as both guys have played at a high level.
I don't mind having two seemingly competent and balanced PP units. That's kind of what the Blackhawks have with Boqvist on the second unit because he adds an element that simply didn't exist on the roster last year. Both units look capable of scoring. I would like to see Boqvist added to that 5-on-3 unit, but as of right now I don't care which standard PP he's on. Just figure out which guys have it going on a certain night and roll with that group.
It's going to be interesting. If Boqvist plays like he has through the first two games there is no way the team can justify sending him back down if they are serious about having playoff aspirations. Murphy looked pretty good with Keith before he got hurt, but I like Boqvist there too. I'd go with
Keith-Boqvist
de Haan-Murphy
Gustafsson-Seabrook
That's two decent pairs in your top four and another pair that needs sheltering and some praying when they're on the ice, but I want to play run and gun and having both Boqvist and Gustafsson in the line up can help with that. As does Seabrook and his ability to make a stretch pass if the Hawks ever want to incorporate that into their game again.
Maybe I am a sucker. Maybe I am a big dumb moron. I still believe in the overall talent on this team. I still believe in Toews, Kane, Debrincat, Strome and Saad providing enough up front. I like what they've gotten so far from Dach and Nylander. I just want the team to play largely how they played last year. Get up and down. Trade chances. Be exciting and then hope that having a healthy Crawford and Robin Lehner in net along with guys like de Haan and Murphy providing enough defensive stability that the Hawks win games 4-3 this year instead of losing them 4-3. If it's a shootout just about every night, I like our skill guys and our goalies better than most other teams on a given night. I'll roll the dice. I don't think that will be successful come playoff time, but it might get you in the dance. It gives them a better chance than how they were playing to start the year.
So if they correct everything, get a good matchup in the first round along with elite goaltending, they might have enough to get to the second round of the playoffs. Again, that's is best case scenario. If they have to play Nashville in the first round they'd be fucked. If they draw a team like Edmonton somehow(if they keep up their current play) then maybe they can do what Colorado did last year.
Another two points and a fast paced game will go along way towards ramping up hope in this city again. Something this team is desperate for. Remember, through Toews and Kane all things are possible.