Rumor Has It Le'Veon Bell's Baby Mama Has Been Hanging With Antonio Brown Recently
It hasn't been a quiet month or summer for Antonio Brown. The Patriots WR demanded a trade, had a helmet issue, called Mike Mayock a cracker, punted a football, was released, got signed by the Patriots, and now has a civil sexual assault case on his hands.
Now, it appears he has been hanging out with former teammate Le'Veon Bell's baby mama. Meet Cherise:
She is the mother of Le'Veon Bell's son. She, also, has been going wild on Instagram lately with obvious references to Antonio Brown.
This comes to us via our tip box. "Le'Veon Bell's baby mama Cherise, who is currently not on great terms with Bell, is hinting that she may be hanging out with one of his former teammates."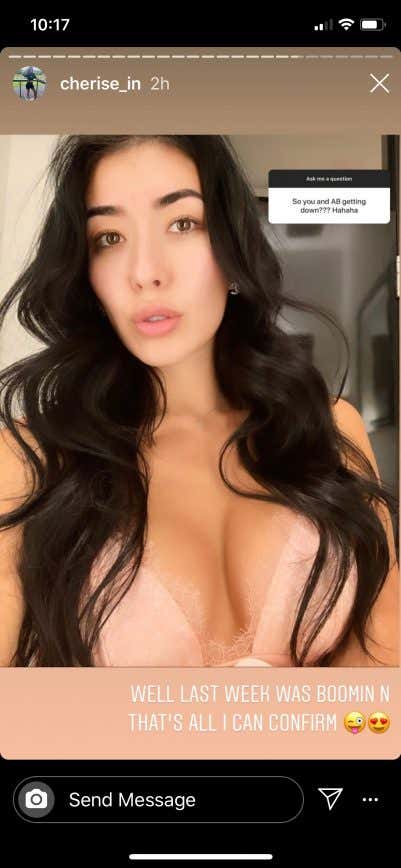 Antonio Brown does have a Rolls-Royce Wraith:
Le'Veon and Cherise have had issues recently according to this story on her Instagram:
This is all alleged of course. However, if true, it would only add to Le'Veon's struggles. One of the former Killer B's is on the Pats the other is on the Jets crying on the sideline:
Who knows, maybe Le'Veon is happy to have Chesire out of his life. I doubt it, though. Just another example of the Patriots beating out the Jets.
This photo from 4 days ago has the location of Foxborough.